We are very fortunate to get a hold of Nicholas DaSilva, the founder of Zoolook®, an independent design studio/publishing house, specializing in the development of engaging and innovative properties that promote a multicultural experience, which he founded in 1996.
Zoolook develops products for multiple platforms, including internet, broadband and television. It's properties include Nicholas' DREAD & ALIVE Series, the cult-classic, featuring Drew McIntosh, the dreadlocked superhero.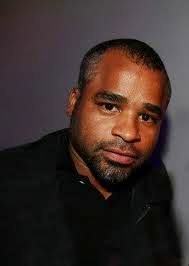 MD: Zoolook is located in San Francisco. Are you Jamaican?
ND: No, unfortunately I'm not Jamaican. My mother is Brazilian and my father is a mix of African, Indian and Dutch heritage. I guess you could say that makes me "Out of many, one person".
MD: What's the inspiration behind the name Zoolook?
ND: The inspiration behind Zoolook comes from the French composer Jean Michel Jarre's 1984 album of the same name. I've been a big fan of Jarre's music ever since I learned to play the keyboards, self-taught at the age of 12. I remember the first time I heard the album. I was blown away by Jarre's electrofunky music. It was like pure urban love! My favorite track from the album is "Zoolookologie", a song which features vocal samples recorded in 25 different languages. The energy from that song alone best describes me as an individual; diverse, energetic, independent, passionate!
MD: How long have you been in operation?
ND: I've been in business since 1990. I had a full-time job when I started my design company. After work, I would come home and work on freelance design jobs. I also designed and silkscreened t-shirts. In 1992, I was offered a job at a design bureau where I was able to hone my design skills. After a two-year stint, I was then offered a graphic designer position at Lewis & Partners Advertising. This was a special place. The partners in the agency were such an inspiration to me that I was able to leave the company after five and a half years and work full-time at Zoolook. It's been a great ride so far and I still have a long way to go. It's funny, though, I don't see what I do as being work. I feel like I'm getting paid to do something I love to do! It's an irie feeling!
MD: What exactly is Zoolook about?
ND: Zoolook is all about my passion for the arts in it's many forms; writing, drawing, music, movies. It's a place where my dreams can come to life and be shared by everyone. I pride myself on being original in ideas and thinking differently. It's a great feeling to create something that no one has ever experienced before and then have them come to you to say how much of an inspiration you are to them. It fuels my passion!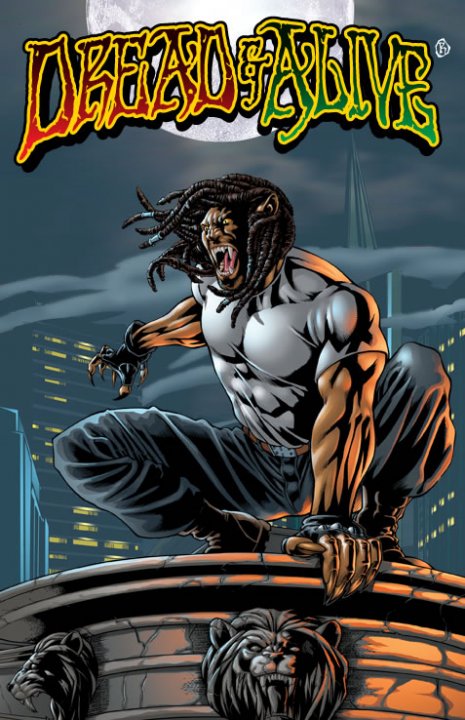 MD: Tell us about your current work, Dread and Alive Comic.
ND: Dread & Alive is pure Jamaican fiction. It has a little bit of something for everyone; action, mystery, adventure, romance, even history. The idea behind the story came to me back in 1989 while at a Reggae nightclub in San Francisco. Rasta Sam, one of the bouncers and I were talking about how someone should write a story about a cool character from Jamaica. I turned to Rasta Sam and said, "I'm going to write that story." Unfortunately, I had no clue what I was going to write about nor did I even know how to write a book. But I remember what my father told me, "If you ever need to learn about something, go to the library." And that's what I did. I started checking out all the books that I could find on the Island. At the time, there weren't many books available. The ones that were in print, were usually reported lost. However, the more I continued my research, the more I became inspired by the Island and the more my imagination began to come alive. Just reading about the Cockpit Country fascinated me. I learned about Obeahism and Myalism, which became the premises behind the fight between good and evil. The Maroons; a history to be proud of. I told myself that I had the making of something truly wonderful. After 7 years of research, I self-published the short story version of Dread & Alive: "In the Beginning". I was surprised by the response I received from those who purchased the book. Rasta Sam was even surprised when I presented him with a copy of the book. I can still see the look on his face. I'm very excited about the future of the series.
MD: Share with us who Nicholas is – what relaxes you? Where do you get your
inspiration?
ND: I like to think of myself as "the dreamer" first, then a designer. I'm always dreaming extreme. Albert Einstein once said "Imagination is more important than knowledge". This has been the philosophy behind my way of thinking. What relaxes me? Being home with my wife and watching movies truly relaxes me. We crave storytelling. Next to that, I would have to say enjoying a cup of Blue Mountain coffee while writing. I really enjoy the idea of you and your imagination being left alone to run wild. Inspiration comes to me in many forms, listening to old school Reggae music; snowboarding, watching a great movie, playing my keyboard, the sound of rain, other artists who push the limits of design.
MD: If you weren't in the design media business, you'd be………?
ND: I would be an explorer. I could see myself traveling all around the world to far off places and then writing about it. I share my father's love for traveling. As a child, I was fortunate enough to have been able to travel all over the world, to places like Brazil, France, Switzerland, England, Portugal, Italy, Japan, China and Egypt, just to name a few. Not many kids can say that they attended junior high school in Riyadh, Saudi Arabia. And to think, I got to experience all these places before graduating from high school. It's an experience that I will never forget.
MD: How did you get started?
ND: I've been fascinated by art since I was a little kid. I started drawing when I was about eight years old. My family use to travel a lot so I would spend my time either in the back seat of the car or on an airplane drawing in my sketchbook. Cars and buildings were my favorite things to draw. I was fascinated by the Italian and German sports cars. When I was thirteen, I actually designed my own car and sent the drawings to Ford Motor Company. About a month later, I received a letter back from them informing me that it wasn't their policy to take outside information. However, they did enclose a check for $1500 encouraging me to further my design skills in college. In 1987, I moved to San Francisco where I eventually got involved with designing on the computer through a happy accident. I had spent four days designing a t-shirt. I had one little problem, I needed to print the design in four colors, instead of the usual one or two color designs I was familiar with creating. I called a few design shops and by luck, I found a lady (Lillian) who was willing to help me on her free time. I showed up on a Saturday morning and watched her take my design and reproduce it on the computer in less than two hours. That was it for me. That moment changed my life forever. I went out and bought my first computer, a Macintosh IIci and I've been designing ever since. I still have the first dollar I made when I opened my business. It's dated September 24, 1990.
MD: Who are some of the people who influence you?
ND: My parents have been the biggest influence on me. They taught me that you can accomplish anything you want to do if you just put your mind to it. Other influences include: Jon Wheeler, my 7th grade Art teacher, Joel Lewis and James Liguori, the partners of Lewis & Partners Advertising. I have so much respect for them. Joyce White, my editor for the Dread & Alive series. She has been very influential in my progress as a writer. Other people that I have never met but influence me include Bob Marley. His legacy is a big inspiration to me; Martin Luther King and his fight for equality; Movie directors like Alfred Hitchcock, Luc Besson, Sam Raimi, Michael Mann and Carl Schenkel. I share their vision. Musicians include Jean Michel Jarre, Carlos Santana, Peter Gabriel, Kitaro, Sting, Steel Pulse, Black Uhuru, Peter Tosh, Third World and Burning Spear.
MD: Growing up were you an avid comic reader?
ND: I was definitely an avid comic book reader! My favorite superhero was the incredible Hulk. As a kid, I would watch the TV series. When the show was over, I would pose in the hallway mirror as if I was the Hulk. My dad would then flex his muscles and lift me up with his bicep. He was my incredible Hulk. Those were the days! I also collected comics ranging from the Mighty Thor, Black Panther, X-Men, Spiderman, Iron Man and the Fantastic Four. I have to say that it wasn't until I was out of high school that I noticed the lack of ethnic superheroes and characters in print. That's one of the inspirations behind writing the Dread & Alive series.
MD: What's in the future for Zoolook and for Nicholas?
ND: For Zoolook, I plan to release Dread & Alive: In the Beginning, this summer in two formats: a graphic novel as well as a paperback novel. I will then begin research on the 3rd title in the Dread & Alive series, entitled "Into the Amazon". I've also begun working on the official Dread & Alive web site. I'm planning to have the site fully live by April 2003. In the fall, I will begin work on an animated series and hopefully, a feature film. As if that weren't enough, I'm working on producing a television show based on the Zoolook web site, "FlashTV"! This show will be a venue for artists on the site to showcase their stories to a wider audience. I also have another fiction series in the works entitled HITLESS, an action series that promises to be original, entertaining, and most importantly, for everyone. For Nicholas, I'm sure I'll think of something new and original to do. But for now, I think I will focus on something I haven't done yet but have always wanted to do; start a family. : )
MD: It was a pleasure chatting with you, Nicholas!
ND: The pleasure was all mine. Take care, my friend!
See Nicholas's work at the site below:
http://www.zoolook.com :: Tink Diffran Mon!
http://www.flashtv.com :: The Future Now, Absolutely Wicked!