Jamaican youth orchestra set to tour Canada.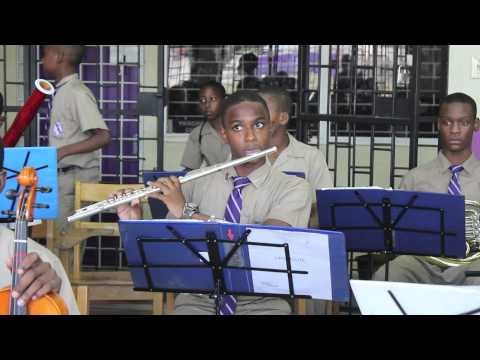 Summary
The NYOJ is a non-profit, non-governmental organisation that uses free classical music education as a tool to inspire, empower and enhance the lives of at-risk Jamaican youths.
In August, the NYOJ was invited by the Jamaican High Commissioner to travel to Canada and play for Jamaican Independence Day Celebrations in Canada's Capital, Ottawa.
So after rigorous auditions, twenty-five NYOJ students have been chosen to make Jamaicans proud by touring Ottawa, Montreal and Toronto, Canada in August 2014.
This tour will inspire, motivate and infuse hope into the lives of so many at-risk Jamaican youth, many of whom have never left the Island. It will be a life-changing experience by exposing the students to new possibilities, allowing them to learn the discipline and pride that come with an international tour and create memories that will last a lifetime.