IS SKIN BLEACHING ABOUT SELHATRED OR AS USERS CLAIM SOCIAL MOBILITY AND ACCEPTANCE
Bans on such Prohibition type actions will not work in my mind to rid the use of "skin lightening cream" as it will only breed and underground market for smugglers to thrive.
It is better to use education in school and advertising campaigns plus use of dance hall to ridicule its use as well as showcasing its dangers.
What say you?
Now on a different topic what does it say when the most ignorant and often the poorest of us Jamaicans is represent Jamaica in the foreign media? - the foreign media still succumbing to crass reporting of all that,s wrong with our country land we love.
skin bleaching epidemic in Jamaica short documentary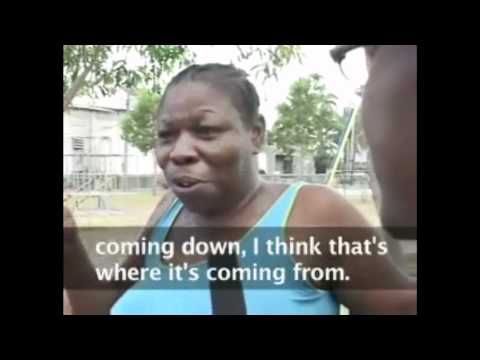 Bleaching products are still being sold openly in downtown, Kingston, despite the Ministry of

Health's

latest anti-skin bleaching campaign aimed at clamping down on the illegal products.
Although the campaign is almost a month old, vendors say they are still making great sales from these products.
"No sah mi nuh hear nutten seh dem a go stop we from sell di

cream

dem. Wi nah do nutten so why dem a fight gainst wi. Di people dem want di cream dem fi look good so we haffi sell it," said one vendor who sells bulk products downtown.
Steady sales
At present,

skin

bleaching creams sell on the streets for between $60 to $600 depending on the quantity. A pound of bleaching cream costs $600. A half-pound wrap costs $300, while there are smaller packs going for $100 and $60.
None of the vendors have seen a drop in sales since the campaign started. In fact, one reports that her sales have remained the same.
"Mi nuh si like nobody a stop. Everyday mi ting dem sell same way so mi nuh know bout if people a stop," she said.
Sell off
When the newsteam first visited one outlet, several tubes of bleaching gels were seen on the shelf. But, less than four hours later when THE WEEKEND STAR returned, the sales clerk said they were out of stock as customers bought the items regularly. The situation in some of the

pharmacies

and stores is different. While bulk creams are no longer sold, products such as Neoprosone, Ultra and several others costs $100 per tube. All tubes contain roughly the same amount.
All these products contain Hydroquinone. Dermatologists have pointed out that Hydroquinone is a chemical available only by

prescription

in Europe and closely regulated in the United States. They add that in small concentrations, this bleaching agent poses few problems and is often used to treat various

skin

conditions

for a specified period. However, prolonged use of creams containing Hydroquinone stops the production of melanin, a natural pigment that protects the skin from the sun, as well as increases the likelihood of

skin

cancers

and retard growth in foetuses.
http://jamaica-star.com/thestar/20070209/news/news1.html



Skin Bleaching and the Dancehall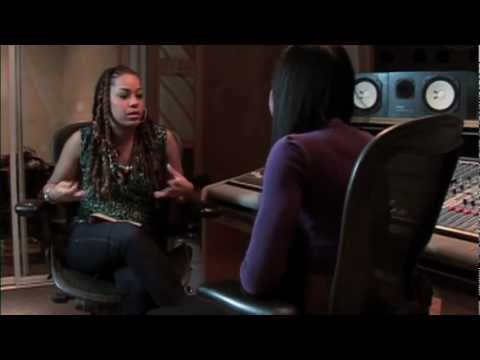 Mikeisha Simpson covers her body in greasy white cream and bundles up in a track suit to avoid the fierce sun of her native Jamaica, but she's not worried about skin cancer.
The 23-year-old resident of a Kingston ghetto hopes to transform her dark complexion to a cafe-au-lait-colour common among Jamaica's elite and favoured by many men in her neighborhood. She believes a fairer skin could be her ticket to a better life. So she spends her meager savings on cheap black-market concoctions that promise to lighten her pigment.
Simpson and her friends ultimately shrug off public health campaigns and reggae hits blasting the reckless practice.
"I hear the people that say bleaching is bad, but I'll still do it. I won't stop 'cause I like it and I know how to do it safe," said Simpson, her young daughter bouncing on her hip.
People around the world often try to alter their skin color, using tanning salons or dyes to darken it or other chemicals to lighten it. In the gritty slums of Jamaica, doctors say the skin lightening phenomenon has reached dangerous proportions.
"I know of one woman who started to bleach her baby. She got very annoyed with me when I told her to stop immediately, and she left my office. I often wonder what became of that baby," said Neil Persadsingh, a leading Jamaican dermatologist.
Most Jamaican bleachers use over-the-counter creams, many of them knockoffs imported from West Africa. Long-term use of one of the ingredients, hydroquinone, has long been linked to a disfiguring condition called ochronosis that causes a splotchy darkening of the skin. Doctors say abuse of bleaching lotions has also left a web of stretch marks across some Jamaicans' faces.
http://www.jamaicaobserver.com/news/...lem-in-Jamaica