Re: As Deep as the Ocean...
What a great trip, I love the way you write. I know this was over months ago,but thank you so much for letting my day late and dollar short a** know about it.
Of course I have to put my 2 cents in....
These are my favorites of all the adorable pictures of Imanni (Forever in my mind as My Twin [img]/forums/images/%%GRAEMLIN_URL%%/blushing2.gif[/img] Lucky me [img]/forums/images/%%GRAEMLIN_URL%%/inlove1.gif[/img]) I love the way in the first one he seems to be cautiously making sure that Caribbean water is pretty much the same he has in his tub. That's right Cappy, you make sure about everything before you dive in!
I also must add that he might have loved Jamaica, but that boy's smile when he got back home says that's where his heart is. That's a testament to how you are raising him, girl. Remember that.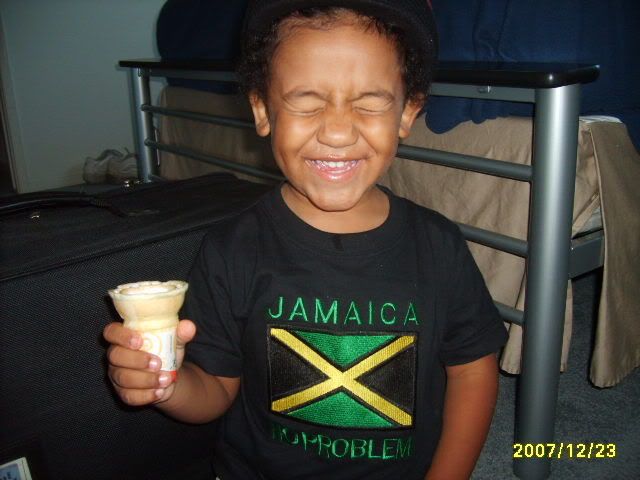 You brought back so many sweet memories about summer of '03, the same trip I met Mr. Jahb. I have such a clear picture of you and
HIM
in the water together, always talking, always connecting. What I wouldn't give to go back then for one day. Aye sah....
I fell asleep last night at 3:30, trying to pretend the birds outside were tree frogs, and finally feeling Jamaica after so long. It was so great you got to see
HIM
again, if only to remind yourself that such a connection is possible. This sight tore me up.
Thanks again and I hope you get back soon! [img]/forums/images/%%GRAEMLIN_URL%%/iluvu.gif[/img]