Re: But Where Are You Going To Eat?
this pic looks like an early-mornin-dew on the grass- sittin on the balcony-drinkingcoffee-not thinkng bout NY-thank yu Fawda cause I am blessed -kinda view !!
thanks for sharing ..
<div class="ubbcode-block"><div class="ubbcode-header">Originally Posted By: DiamondDave</div><div class="ubbcode-body">After lunch we decided to hit the road and get to Pipers Cove, our home for the week....Pipers is a sweet little spot in Salem, near Runaway Bay....Mrs Daisy Chin owns the place and can be found on the property almost everyday.....there are 16 one bedroom suites divided amongst 4 buildings, as well as 5-6 hotel-style rooms above the office, each with a kitchenette and a small private balcony....the guests are primarily Jamaicans looking to get away for a weekend or a holiday, along with the occasional tourists.... because the place is somewhat intimate, the staff knew us by our names rather than our room number [img]/forums/images/%%GRAEMLIN_URL%%/wink.gif[/img]
I'll have some pictures of our suite and the grounds a little later, but this is a pic of what I saw every morning when I stepped out onto the balcony...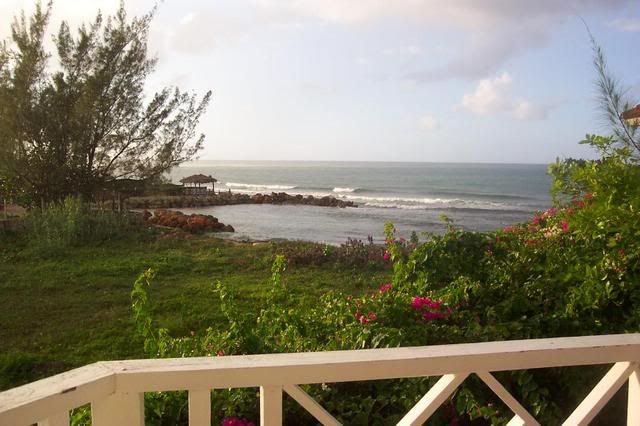 </div></div>