High quality global journalism requires investment. Please share this article with others using the link below, do not cut & paste the article. See our Ts&Cs and Copyright Policy for more detail. Email

[email protected]

to buy additional rights. http://www.ft.com/cms/s/0/17970490-f...#ixzz3b9bxIU1D


Haiti: Rising from the rubble
Andrew Jack and Andres Schipani
Much has been rebuilt since the 2010 earthquake, but it is more difficult to ensure the country's economic future

©Getty

Then and now: The Iron Market in Port-au-Prince today and after the 2010 disaster



At first glance, the Iron Market in Port-au-Prince is a monument to a renaissance in Haiti. With its restored Victorian-era brickwork and metal roof shielding dozens of bustling vendors from the sun, it symbolises renewed energy and investment in a country devastated just five years ago by an earthquake so severe it left 230,000 people dead. Yet the building with four minarets at the heart of the capital also highlights the frailty of the country and its continued dependence on fickle foreign influence.
Bought in France in the late-19th century, the historic structure, fell into disrepair long before 2010. Restored after the earthquake with an $18m donation from Denis O'Brien, an Irish telecoms entrepreneur, the reopened market was inaugurated in 2011 by former US President Bill Clinton.


More


ON THIS TOPIC


IN THE BIG READ



Sign up now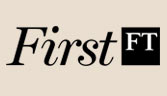 FirstFT is our new essential daily email briefing of the best stories from across the web


Away from the shadow of the beautiful façade however, and despite other signs of progress, Haiti remains one of the poorest countries in the world. A World Bank study in April revealed that a quarter of the 10m population live on less than $1.23 a day
There are, however, signs of fresh economic activity and political reform, from the recently opened Marriott Hotel hosting foreign business visitors to higher attendance in newly-built state schools and government subsidies for private ones. They signal substantial evolution since the tremors in 2010 that left 1.5m people homeless and destroyed thousands of buildings across the city.
"This government has made tremendous progress," says Wilson Laleau, minister of finance since 2011. "In four years, there have been an enormous number of things that have changed. We have built roads, bridges and more than 100 schools. There are projects in every community of the republic. Haiti will re-emerge."
The question for local people, bracing for fresh elections this summer, is not if Haiti can repair the short-term physical damage of the earthquake. Instead they want to know whether it can free itself from the cycle of weakness and dependency that contributed to the devastation of the earthquake in the first place: the decades of neglect, weak institutions and the vagaries of foreign interference.
At the same time Haiti faces waning foreign assistance and competition for investment — including from its northern neighbour Cuba following its rapprochement with the US.
"What I see is lots of talk and good public relations," says Robert Maguire, professor of the Practice of International Affairs at George Washington University in the US. "If you look at Haiti's history, those with economic power have always used it for their own benefit and those with political power have used it to get access to the state."
Falling behind
One striking contrast is with the Dominican Republic, Haiti's far richer eastern neighbour, with which it shares the Caribbean island of Hispaniola. While both have a heritage of slavery, dictatorship and instability, the Dominican Republic has emerged as far more prosperous over the past half century. In 1960, Haiti had the same income per capita as the Dominican Republic. Since then, the figure has trebled for its next door neighbour while it has halved for Haiti.


Jared Diamond, a professor at the University of California, Los Angeles, suggested in his book Collapse that the difference is down to geography. Haiti's greater population density in a smaller space, he argues, combined with lower rainfall, less fertile soil and land more difficult to cultivate, led to greater deforestation and declining agricultural productivity.
Others point to history. While the Dominican Republic was a Spanish colony that continued to attract investment and immigration, Haiti was isolated after its fight for independence from France as the world's first black state in 1804. Yet it continued to be manipulated by foreign powers, from Paris's continued demands for debt repayment to more recent military interventions by the US.
While the Dominican Republic balanced inward investment with authoritarianism, even after the assassination of President Rafael Trujillo in 1961, Haiti fell under the more repressive, inward-looking control of Francois "Papa doc" Duvalier and his son "Baby doc" from 1957 until 1986. Many citizens went into exile, depriving their homeland of talent and energy while creating a thriving 4m-strong diaspora in the US, Canada and France.
The period after Jean-Claude Duvallier fled in 1986, was littered with putsches and the overthrow of elected leaders including Jean-Bertrand Aristide, who was twice deposed. Leslie Voltaire, a former official in his administration, says: "We had two centuries of oppression for the majority, followed by two decades [up to the mid-2000s] of liberation with no order."
The diaspora still provides one-fifth of national income through some $2bn in remittances sent home to support families. Foreign assistance provides nearly the same proportion again, overshadowing the country's internally-generated resources and, say observers, undermining its governance systems .


In January, Haitians picketed the Clinton Foundation in New York to express frustration at what they see as a lack of progress despite billions of dollars pledged since the earthquake. They argue high-profile projects backed by the Foundation, including the Caracol industrial park and the Marriott hotel, have progressed slowly and favoured foreign investors and the country's elite more than its impoverished majority.
"However much foreign assistance pours in, there is little chance of Haiti getting on a solid track unless the state can perform its basic functions," says Michael Shifter, president of Inter-American Dialogue, a US think-tank. "It can't be supplanted by other players, even well-intentioned ones."
Optimists point to significant progress in Haiti since 2010, not least in infrastructure. In 2011, Michel Martelly, a colourful local singer, became president, signalling one of the first peaceful political transitions since Haiti's independence. But his relations with parliament were tense from the start, with a deadlock on legislative reform that led to the dissolution of the National Assembly last year and rule by presidential decree. New elections have now been scheduled for August and a presidential race in October.
Elsewhere security has been stepped up; there has been active encouragement of tourism and textiles — the country's main export; and building of roads and local community facilities.
Donor shortage


Yet Haiti faces obstacles to future growth. One is identifying fresh sources of income. Its tax base remains low, support from the diaspora is stagnant and money from donors is running out.
"The international community has moved on to other crises like Ebola so Haiti is no longer a priority," says Gregoire Goodstein, the local head of mission of the International Organisation for Migration.
Annual aid of $1bn before the earthquake trebled afterwards but is now falling. Agustín Aguerre, head of the Haiti office of the Inter-American Development Bank, says: "Some countries have reduced contributions and it's getting tougher to get new commitments given other crises and tighter economies. Others have commitments until 2020. The big question is what happens in 2021? How do we move from a donor-funded economy to a sustainable one managed and generated by Haitians?"
Missed opportunity
The largest single windfall for Mr Martelly has been PetroCaribe, a subsidised oil programme provided by Venezuela since 2008, which has added $400m a year to the government budget. Despite some debt forgiveness in 2010, its structure means the fall in global oil prices has increased repayment terms for Haiti. But with Venezuela now struggling economically, many believe the programme is under threat.


Gregory Brandt, chairman of the Private Sector Economic Forum, representing a number of leading companies, says the country is going backwards: "The image of Haiti has improved over the past five years, but if you scratch beneath the surface we are back [in the same place we were in before] the earthquake . . . We had a window of opportunity but now Cuba is opening up, the money will fly over us to there."
At less than $200m a year, foreign investment remains modest and unbalanced, blocked by heavy bureaucracy, opaque land ownership, and poor quality roads, electricity and water supplies. "You have Digicel [a telecoms provider owned by Mr O'Brien], Heineken and SeaA [a Korean textiles plant]. There is no number four [investor]," says one international official.
Most formal employment comes from agriculture and low-paid, unskilled work in textile plants. A significant proportion of the economy is still held in the hands of around a dozen local families, who have long been viewed as power brokers influencing policy to limit diversification or competition. There are few foreign bankers and local lending terms are high.
There is scant investment in farming and Haiti, which was once self-reliant for rice, is now dependent on purchases from abroad. Domestic production is also under pressure from cut-price chicken, eggs and other products imported from the US and across its border with the Dominican Republic.


A more fundamental issue for Haiti is its weak institutions: notably the judiciary, and checks and balances on the government, which is widely accused of opacity and corruption. Sophie de Caen, chief of the UN Development Programme, says: "Investment needs the rule of law. There is a long way to go."
"Mr Martelly focused on constructing buildings rather than institutions," says Mr Voltaire. He points to an unusually frank report released by Haiti's Public Accounts Chamber, which highlighted a lack of transparency around the distribution of PetroCaribe funds. It also highlighted how most construction contracts were awarded by the state to a small group of companies without tenders, and that the work was often not completed.
Maryse Narcisse, a politician close to Mr Aristide who plans to stand in the presidential elections, calls the report "alarming" and Mr Martelly's legacy "catastrophic" for Haitians. She warns: "The new government will face a disastrous situation."
Many post-earthquake construction projects remain unfinished. But Laurent Lamothe, who was forced out as prime minister last year, argues that his administration did what it could to address the most urgent problems after the disaster.
"You do what you can with what you have. The whole country had crumbled, with no construction in years. It was development on a shoestring," says Mr Lamothe who is standing for the presidency. "Institution-building takes time."