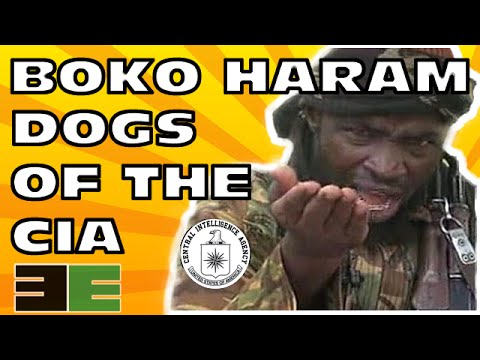 the Wikileaks which identified the US embassy in Nigeria as a forward operating base for wide and far reaching acts of subversion against Nigeria which include but not limited to eavesdropping on Nigerian government communication, financial espionage on leading Nigerians, support and funding of subversive groups and insurgents, sponsoring of divisive propaganda among the disparate groups of Nigeria and the use of visa blackmail to induce and coerce high ranking Nigerians into acting in favour of US interests.
But beyond what we know from the Wikileaks report, what many Nigerians do not know is that US embassy's subversive activities in Nigeria fits into the long term US government's well camouflaged policy of containment against Nigeria the ultimate goal of which is to eliminate Nigeria as a potential strategic rival to the US in the African continent.


ACRI came to being from the secret reports and recommendations separately by the Africa-America Institute and the Brookings Institute commissioned by the Central Intelligence Agency, the American Government's Directorate responsible for organizing foreign subversive activities, on the Liberian civil war and the intervention of ECOMOG.
Both reports zeroed in on the pivotal role Nigeria was playing in the ECOMOG initiative and noted pointedly the phenomenal success recorded by ECOMOG in containing the Liberian crisis without any significant role or intervention from any of the major western powers including the United States.
The report concluded that should ECOMOG be allowed to go the whole hog, the major beneficiary will be Nigeria and that might form the basis for a pax Nigeriana in the West African sub-region eclipsing the influence of former colonial powers France and Britain.
The reports also called on the United States Government to note that Liberia being its creation should not be allowed to fall into Nigerian hands with consequences to US strategic interests in the country and the region. Specifically both reports noted that should Nigeria be allowed to have a foothold in Liberia, it will further embolden Nigeria to challenge the US and the West in carving its own sphere of interest at their expense.
In this regard, the report further recalled Nigeria's role in helping to liberate the southern African countries in the 70's and 80's in clear opposition and defiance to the interests of the United States and its western allies which resulted in setback for Western initiatives in Africa at the time.
Both concluded with a recommendation that the US Government in conjunction with its allies should seek to contain the growing influence of Nigeria in the sub-region by forming a parallel organization to ECOMOG. But in order not to unduly alarm and antagonize Nigeria which the report admitted still had considerable influence in the region, the US government was advised to go about this using quiet diplomacy.

The strategy was to win away some key African countries from participation enthusiastically in the ECOMOG initiative. The sweeteners for this were the promise and delivery of military and humanitarian aid. This was the line the then US Secretary of State Warren Christopher pursued when he visited a number of African countries excluding Nigeria to sell the ACRI idea

Read more: http://newsrescue.com/boko-haram-a-c...#ixzz3jvqpFqou