Day 1 - Arrival to Salvador, Brazil
We finally landed in Brazil after what seemed like a day of flying. After 2 ˝ years of planning we arrived in Salvador, Brazil for the World Cup. Our group had a total of 18 people. First we had to eat. Our group travel coordinator, an American (fluent in Portuguese), took us to a small Brazilian restaurant to watch the first game Brazil vs Croatia. The locals were passionate and you could feel the excitement as we watched the game. We chanted Brazil through the first half of the game. At half time we got up to leave the restaurant. When the Brazilian patrons realized many of us were Jamaican and started high fiving us. They chanted "Jamaica" as we walked out.
We were going to watch the rest of the game at the Pelourinho Historic Centre of Salvador da Bahia. There were big screen TV's set up there for World Cup fans. The traffic getting there was bad. We listened to the game on the radio on the way there. When we got to the Pelourinho the place was packed with people. On every side street there were televisions tuned to the game. While we walked to the square at the Pelourinho we witnesses the jubilation of the Brazilian locals as they scored the 3rd and final goal of the match. The game ended just as we entered the square at the Pelourinho just in time to see the Oludum drummers leaving the concert. We were able to take a photo with 1 of the drummers. Brazil won the game 3-1. There was dancing and drumming by a women's group. It started to rain but no one cared. Some members of our group joined in the celebration dancing in the streets. The celebration was one I will never forget.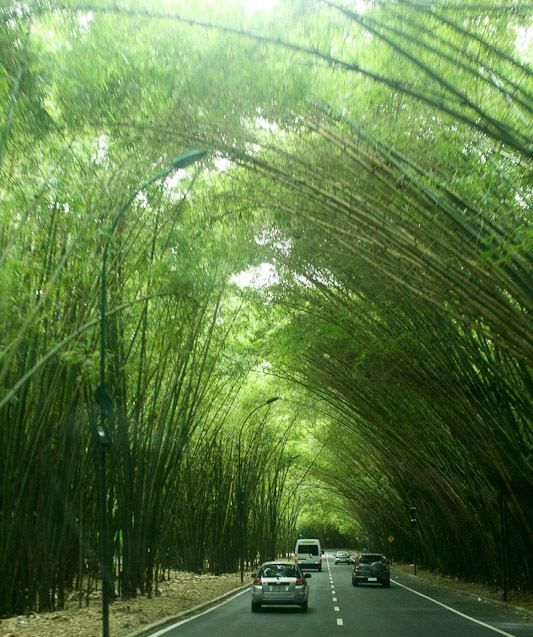 Leaving the Airport reminds me of Fern Gully in Jamaica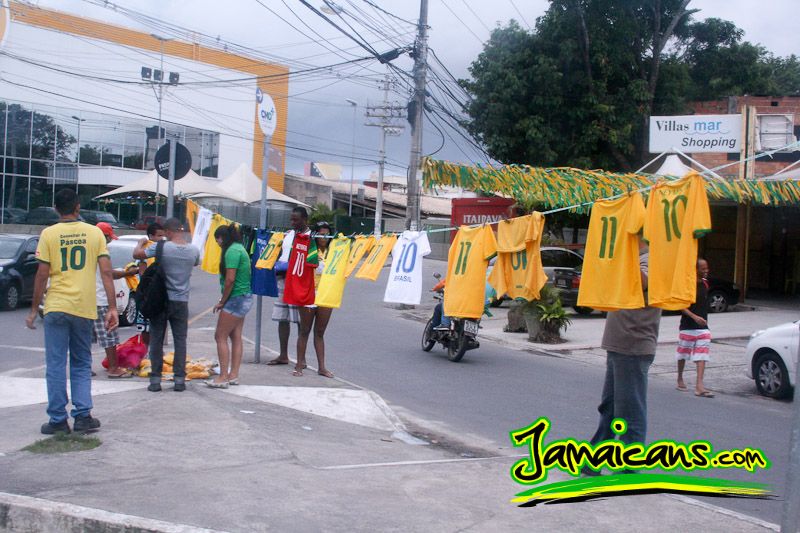 The hustling of Brazilian shirts was on every corner
Just a random photo of a man riding his bike.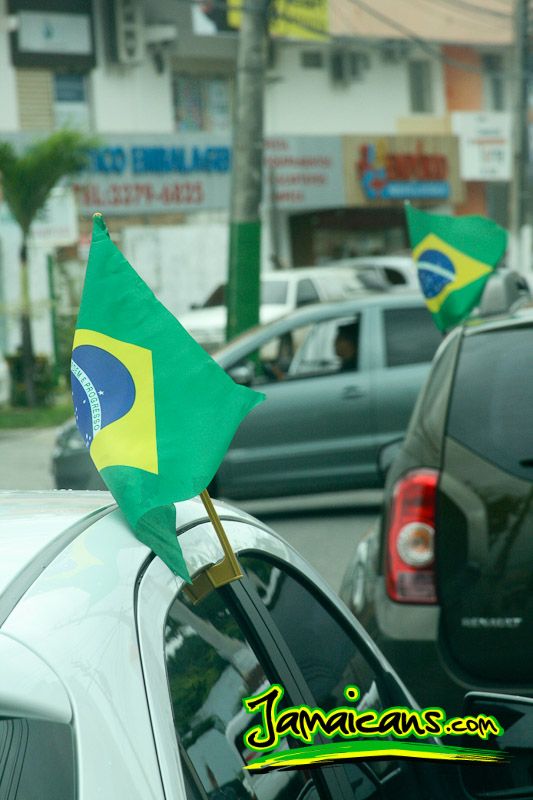 Brazil flag were on almost every car
Young men doing Capoeira which is a a Brazilian martial art that combines elements of dance, acrobatics and music.
Celebrations in the street after Brazil wins their opening game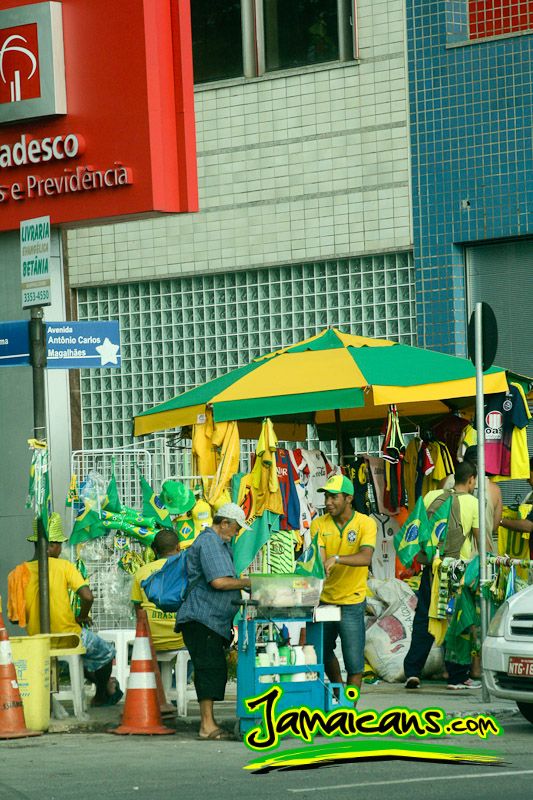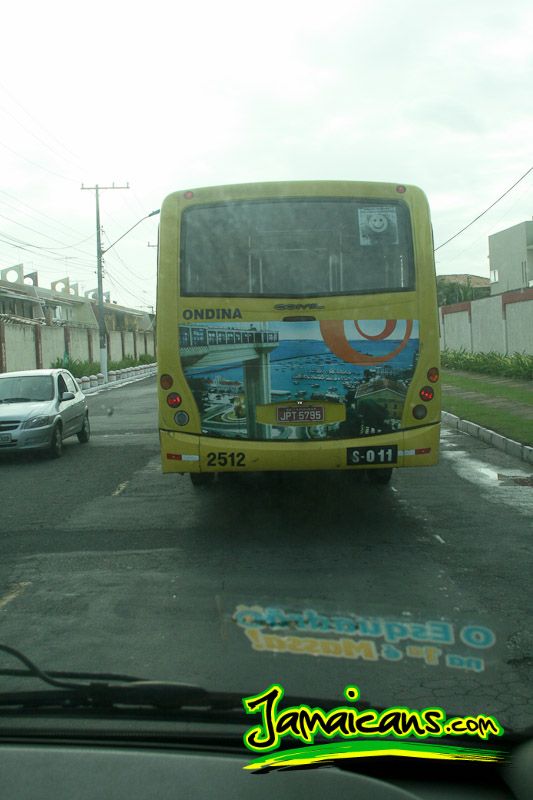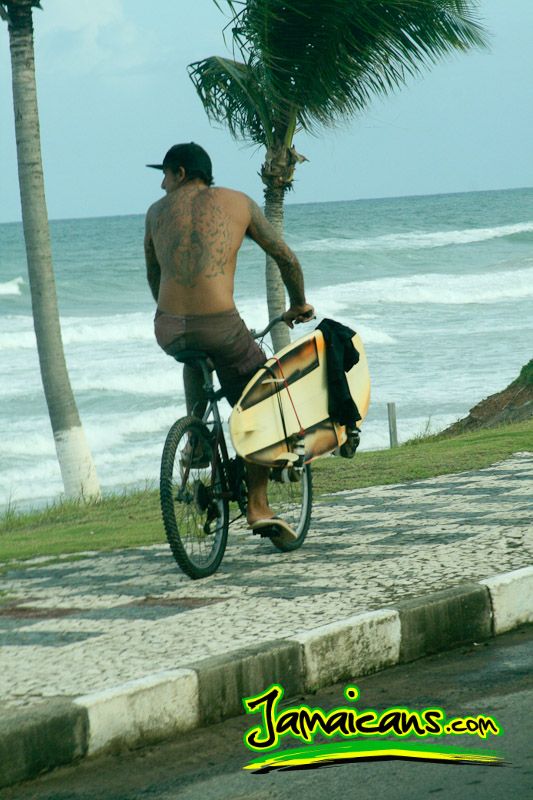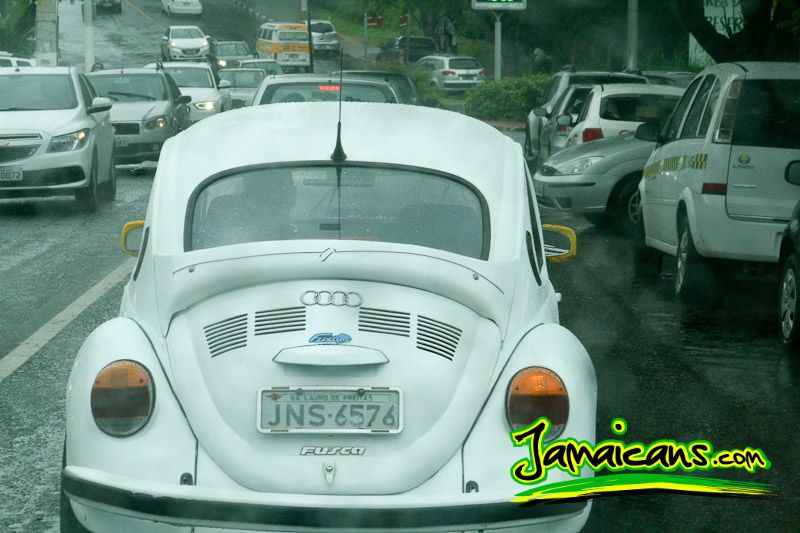 An Audio VW..
The celebrations in the streets after Brazil wins.