The highly acclaimed Chef Christian Sweeney is the head chef and owner of Fuzion Food Service, a popular catering company in Jamaica. He is known for preparing curious food pairings in the most creative and stylish ways, with only spectacular results. He was nominated in 2011 as Chef on the Rise at the Jamaica Observer Food Awards. Sweeney holds a Bachelor's degree in Culinary Management from the Art Institute of Fort Lauderdale and has been in catering and food service consultation since 2003.
1. Where in Jamaica are you from?
I am originally from Kingston, but I spent my formative years in Montego Bay. Thus, I identify as a Montegonian.
2. What is your philosophy for cooking?
My cooking philosophy is based around the use of the freshest best quality ingredients available to produce the best quality end product possible. This though may not mean the most expensive, as Jamaica is known for creating amazing meals using tougher cheaper cuts of meat.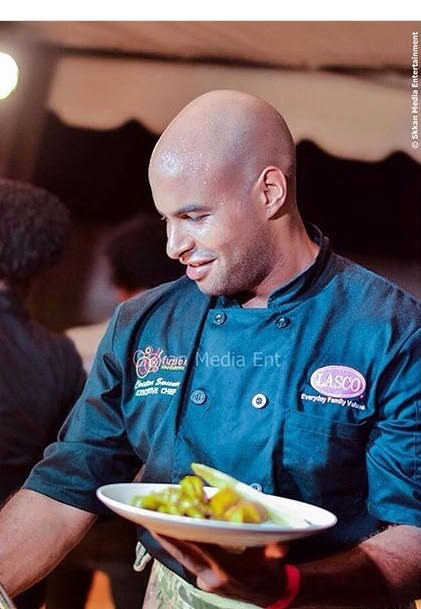 3. What are your favorite Jamaican foods in the restaurant you currently cook at?
I prefer some traditional favorites and some fusion dishes, but to name a few I thoroughly enjoy our coconut curry tripe and beans, scotch bonnet sweet and sour chicken, pig trotters, curried lobster spring rolls, and our stewed pumpkin.
4. Tell us about some of your Jamaican fusion recipes?
Blending Latin cuisine with our local Jamaican ingredients has made for a matrimony of great flavor. I would have to say our scotch bonnet mojo crispy pork belly is to die for. Our jerked pork chimichangas with black beans is also a big hit.
5. What are your favorite locations for lunch or brunch?
Brunch I'd have to say goes to Terra Nova who puts on a multi-cultural spread with Jamaican items at the core, and for lunch, the carnivore in me has to say Scotchies in Ocho Rios. Be sure to ask for the jerked pork belly.
6. What is your favorite meal of the day? What would you eat?
Dinner as it is the heaviest meal for me of the day. When I catch fresh fish its sashimi to start followed by a pan sear in clarified butter. So satisfying.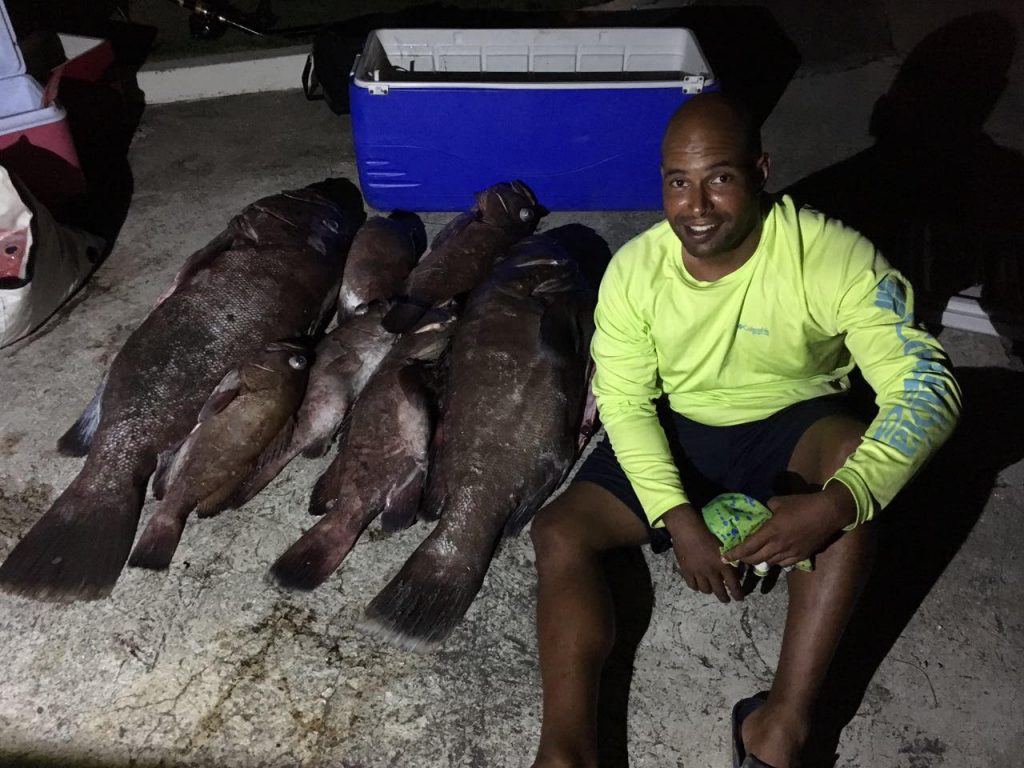 7. What is your secret to success?
I would have to say it's two things mainly. One is being a person of principle and integrity, which goes much further than any great meal can. And also, great and wide knowledge of food. Before you can make a great meal, you have to eat a great meal.
8. What do you consider a quintessential "Jamaican" food?
I'd have to say ackee, the most distinct and hard to describe ingredient, but so full of flavor.
9. What is your favorite spot to have an adult beverage or happy hour?
The whole in the wall rum bar in Exchange, Ocho Rios always is a great time; listening to the local residents' funny rum stories, this is a true Jamaican experience.
10. What is your favorite food indulgence?
I'm a sucker for fast food. Pizza, in particular, a good pie has many great components when they all come together. It's a thing of beauty.
11. Where do you go for a night out with friends?
Preferably, Dub Club in the hills of Kingston or Pier One in Montego Bay on a Friday night.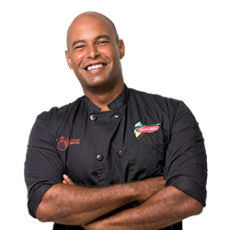 12. If you were stuck on a deserted island, what is the one food you couldn't live without?
Coconuts, water, jelly, and milk—the total package.
13. A movie you never get tired of watching…
The Lunatic, The Big Lebowski, and Fear and Loathing In Las Vegas.
14. Growing up your hero was…
My father—dedicated, principled and hardworking; the person I most admire in this world.
15. Thanks for your time. Any closing words?
Stay positive.
Be sure to follow Chef Sweeney on Facebook and Instagram.