Jamaican American Ena Williams, the senior vice president and chief nursing officer (CNO) at Yale New Haven Hospital (YNHH), was featured in an interview with Health Leaders Magazine in which she discussed encouraging a culture of innovation among nurses and allowing them time to work in teams leading research projects. Williams notes that innovation is a critical part of nurses' training that has been intentionally cultivated. Health Leaders magazine is a publication of HCPro, a media firm committed to fulfilling the business information needs of executives and professionals in healthcare.
At YNHH, Williams is directly responsible for all nursing practice as well as specific operation centers. Her focus is on safety, quality, patient experience, human resources, and the integration and alignment of strategic nursing plans. She has served at YNHH, a nationally recognized nonprofit hospital that operates two campuses in New Haven. It is the chief teaching hospital for the Yale School of Medicine and has been designated a Magnet hospital by the American Nurses Credentialing Center. YNHH has some 4,500 university and community doctors who practice in over 100 specialties.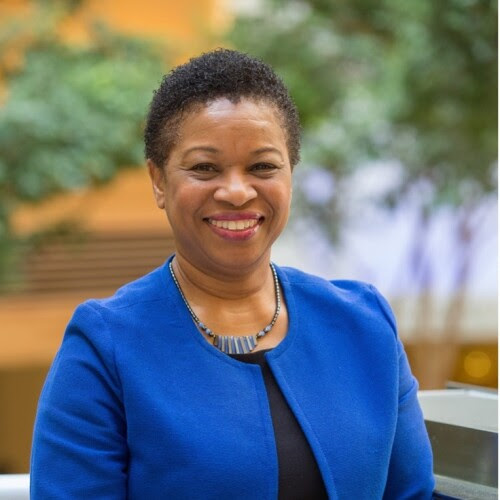 Williams earned a BA in nursing science from Western Governors University; an RN in nursing from the University of the West Indies School of Nursing, Mona; a master's in management and Master of Business Administration from Albertus Magnus College; and an MPhil degree and Ph.D. in organizational leadership at Walden University. She has worked at YNHH for over 30 years, beginning as a staff nurse in perioperative services and then serving in various leadership positions. She was certified in Executive Nursing Practice (CENP) by the American Organization for Nursing Leadership in November 2019. In addition to serving as CNO and senior vice president at YNHH, Williams is a volunteer board member of the American Nurses Foundation, a Health Committee Member of the American Hospital Association, and a board member at Gateway Community College.
In the interview, Williams emphasizes that nurses are trained to be problem solvers, assessing situations and using information they gather to reach conclusions about what they see, hear, feel, and sense, and then to develop a plan. They then continually evaluate the plan for its effectiveness. All this is part of nursing practice. As a nurse leader, Williams fosters an environment in which this approach is expected and supported, as well as validated and celebrated.
She encourages nurse leaders to create structures and processes with clarity to educate the community of nurses and be willing to listen and respect what nurses have to say. "We trust our nurses to take care of the most acute patients—the sickest of the sickest—so why can't we trust them to make decisions about their practice?" she said, adding that this is the belief at YNHH.
Photo – Consulate General of Jamaica, New York