The 7th Joint Bar & Grill is Myanmar's first reggae bar, and as Jamaican Mario Ebanks said exclusively to Jamaicans.com, he wants the venue to showcase the essence of Jamaica and the Caribbean through its atmosphere, dance, and music. The bar features different bands and DJs who play music from all eras and cover a wide range of genres. According to Ebanks, "7th Joint Bar & Grill welcomes everyone to come and join our already very diverse family, you can be sure that your visit will be a memorable one."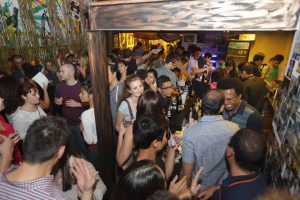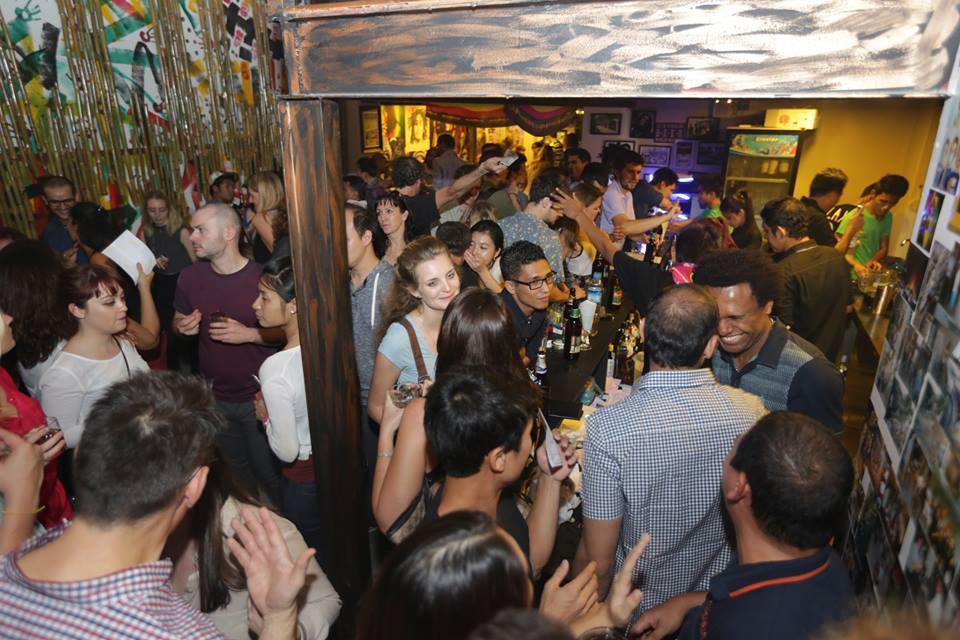 Ebanks has a background in telecommunications and first came to Yangon in Myanmar in 2013 as a project manager for a telecom firm. Since then, he has dramatically changed his career path by opening 7th Joint. A believer that everything happens just when it is supposed to happen and that there are no coincidences in life, Ebanks said the time was right for him to pursue his interests in music, travel, and good conversation with friends and family and make his first foray into the food and beverage industry.
Ebanks noted the popularity of the reggae bar concept around the world, with several such bars in Thailand and Malaysia. With this first reggae bar in Myanmar, Ebanks has provided an atmosphere that is "easy, chilled, relaxed, and some people say plain lazy." He believes the setting will be attractive to tourists, expatriates and nationals alike.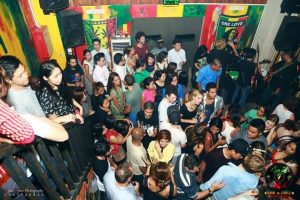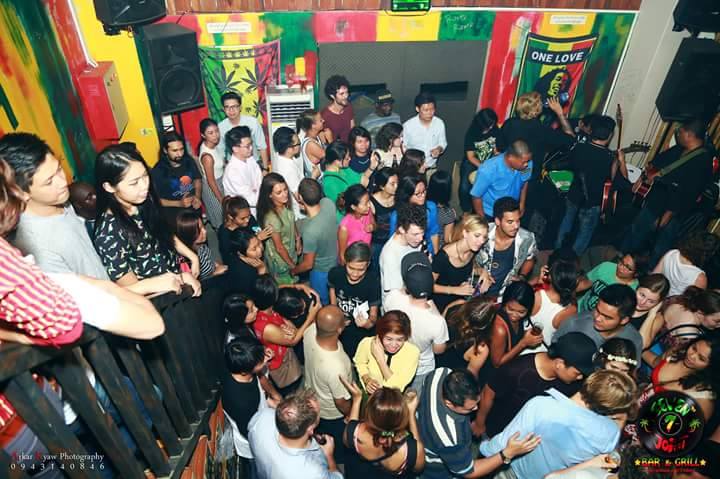 When asked about the bar's name, Ebanks said, "We didn't choose the name, the name chose us." The original plan for the bar involved a partnership of seven people, one of them of Chinese heritage, so the number seven, or "qi," was a symbol of "togetherness" for him. Ebanks said that togetherness is just what they required to get the bar started. He also noted the importance of "lucky number 7" to the risks associated with starting a business in a foreign country. As for "joint," Ebanks said, "Joint is a really popular word in Jamaica."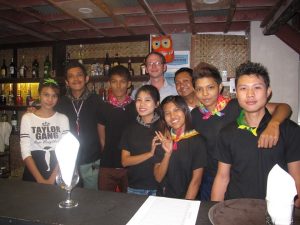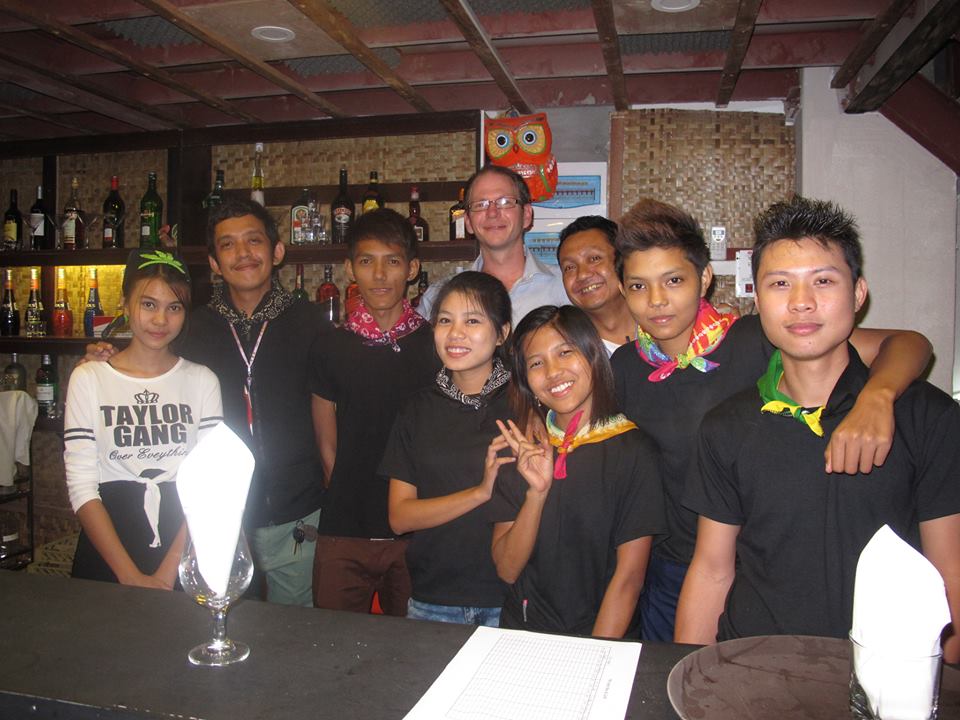 Since coming to Yangon, Ebanks has seen many changes in the nightlife. There is a wider variety of dining choices, for example, and while the change in music and entertainment slower, they are still positive. Salsa and reggae music are available at some of the popular DJ venues, and there is more live music nights, including at 7Joint. Ebanks expects more businesses opening in the food and beverage industry as more popular food franchises enter the market. Also, an increase in the number of music festivals and concerts that bring in performers from overseas is likely to prompt more people looking to listen to reggae music, enjoying the Jerk Chicken, and sampling 7th Joint's own specialty concoction of whiskey and coconut juice, he said.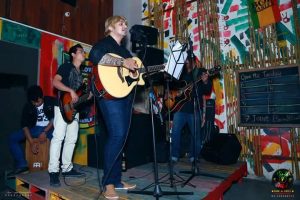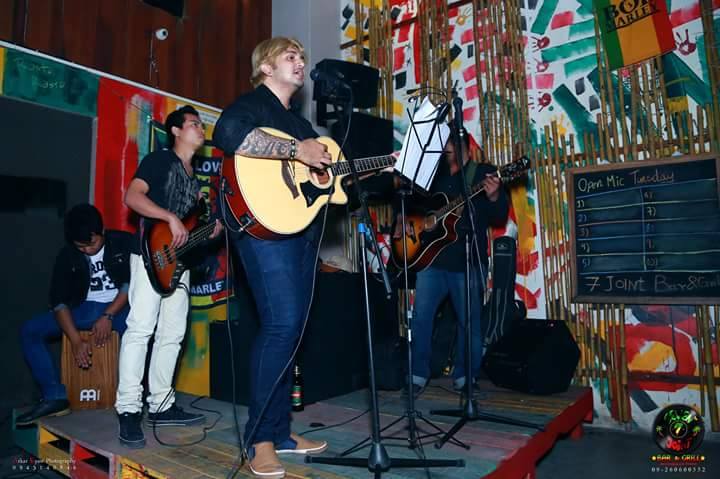 7th Joint Bar & Grill opened informally in December of 2014. While its success seemed unlikely at the beginning, Ebanks found considerable excitement and curiosity about the place among his first customers. His customers also told him that Myanmar and Jamaica had existing ties; many medical doctors from Myanmar currently practice in Jamaica.
The 7th Joint Bar & Grill's entertainment schedule includes Open Mic Tuesdays, Burmese music on
Wednesday
s, Latin music on Thursdays, and live bands on Fridays. Saturdays feature World Beats. Ebanks' food recommendations for first-timers include the Jerk Chicken with rice, beans and corn, and the Popcorn Shrimp.