For many people, Jamaica is pictured as an island paradise – white sandy beaches, a beautiful and vivacious culture, rich and wholesome food, and attractive people. And while that image is not far from the truth, if the lens is focused on the inspirational stories of ordinary Jamaicans, you'd find a sharper, richer and truer image of the Jamaican experience…this is Our Stories!
Meet Jason "Diego Di Steppa" Fuller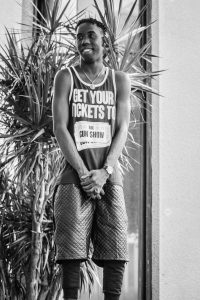 Jason understood at any early age that family was not limited to mother, father and siblings. Born to a young mother, he was sent to live with his grandparents in Spanish Town to enjoy a better life. He described his younger days with his grandparents as a "middle-class lifestyle" – having warm, home-cooked meals, his own bedroom and full access to the television, toys and books. Jason remembers spending summer holidays with his mother and his other siblings in Waterhouse, Saint Andrew, and occasionally sneaking out to observe the revelry at nightly street dances.
When asked about his father, the 26-year-old entertainer paused for a few seconds then said that his father was hardly present in his upbringing. However, with a bright smile, he explained why he would never resent his father for not playing an active role in his life.
1.So was your father ever present in your life?
He wasn't there really…I don't see him. I knew where he was so I could go and see when I felt like but him nuh really come around.
2.Did that have an impact on you?
Honestly no, and why it didn't have an impact on me? Because I had uncles who played a father role to me…so it was like father, who, who?
3.Why do you think he wasn't around?
I think it's immaturity…I think he is immature because even at one point he was like…won't give you any money because your mother would tek the money and give it to other siblings.
4.Many Jamaicans resent their fathers for not playing an active role in their lives, why don't you resent your father?
The thing with me still, I have like a forgiving spirit, I can't really be vex with someone for too long, I can't even hate someone…I don't know what the emotion is to hate someone…I was like 'him alright'.
5.So what is your message to Jamaicans who may hold this grudge against their fathers?
At the end of the day, he is part of the reason why you are here and if it wasn't for him you wouldn't be here so you have to give thanks for that…and at the end of the day, having somebody up (resenting someone) not going to make anything better. Just have to move forward and go towards your goal, stay focused and do what you have to do…keep a positive mind-set.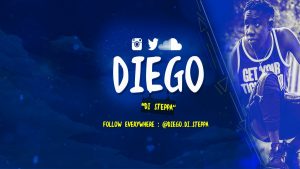 6. Okay, let's talk about your music, you describe yourself as a fusion artiste, what does that mean?
You listen my songs, you going to get a variety of different genres in my song…you're going to hear a little bit of Dancehall, you're going to hear a little bit of hip-hop, you're going to hear a little bit of a RnB 'cause I got like melodies and so…
7.Why Fusion?
It's actually because I listen to a variety of genres so I guess it has that effect on me. I'm going to continue doing it (producing Fusion music) because it's going to make me stand out.
Thanks for sharing your story with me Diego Di Steppa!
Here's a preview of his upcoming single, She Believed
Follow him on Instagram and Twitter
Subscribe to his YouTube and SoundCloud channels
Our Stories is a feature which sheds light on real, social issues in Jamaica through the inspirational stories of Jamaicans with lived experiences. Are you a Jamaican with a story to share? Contact us [email protected].