Destination weddings are supposed to be memorable and exciting; it is an opportunity to have a wedding and a vacation in one, so why not make the most of it? Jamaica is popular with destination weddings, and it offers a wide array of fun activities and sight-seeing opportunities. Ensure you make the most of the country, and your wedding vacay by taking your guests on some once in a lifetime experiences. Here are some cool things for you to do in Jamaica with your wedding group!
Visit Cockpit Country: A beautiful landscape, located in the heart of Jamaica, this piece of heaven is globally unique and was home to the Maroons in the 1700s. The site is rich in cultural heritage, and visitors get the opportunity to see a story through the landscape itself.
Go fishing: Fishing is extremely popular in Jamaica, and there are a lot of great places you can go, that also offers great views. The list is long, but some of the best places are Runaway Bay, Treasure Beach, Port Antonio, White House, Falmouth, Port Royal, and Bluefields. You get to have fun and get dinner at the same time!
Go hiking on the Blue Mountains: Get your guests in tip top shape for your wedding by taking them hiking on the Blue Mountains, and witness nature at its finest. Meet friendly Jamaicans, taste the Blue Mountain Coffee, take a stop at some of the restaurants in the mountain, and enjoy the scenic and breathtaking mountain views and majestic waterfalls.
Explore the Green Grotto Caves: A prominent tourist attraction on the North Coast of Jamaica, the Green Grotto Caves is a cavern filled with opportunities for adventure. You and your guests can experience a part of Jamaica's history surrounded by lush vegetation and pristine waters flowing from the cave's secret depths.
Take a tour on the Luminous Lagoon: Located in Trelawny, Jamaica, the luminous lagoon is one of the most brilliant in the world, and home to millions of dinoflagellates. These microscopic organisms give an eerie glow at night, outlining objects in the water. Take your guests on the 45 minute tour, and let them jump out in the water and swim with their bodies surrounded by the luminous green glow. They will never forget it!
Visit Blue Hole Negril: Let your guests enjoy jumping off a cliff, or if they are too scared, climb down a ladder to swim in the hole's cool mineral water that is known to have a therapeutic effect on the mind and body!
Visit Blue Hole, Ocho Rios: Blue Hole, Ocho Rios is a Jamaican gem that has become a favorite spot for many. It is private, and somewhat hard to get to, but it is worth it. Take an adventure tour with your guests, and let them sit and appreciate all the beautiful things that Jamaica has to offer.
Go to the Dunn's River Falls: The Dunn's River Falls has gained popularity worldwide, and it will be a shame if your guests do not get to enjoy this piece of paradise. Take your guests hiking on the falls, and let them explore one of the greatest waterfalls in the Caribbean, if not the world.
Visit the Mystic Mountain: Go zip lining, bobsledding, or take a ride on the Sky Exporer, a chairlift that allows you to explore the tree tops above the Mystic Mountain. If that was not enough fun, the attraction also offers an infinity edge pool and waterslide. Your guests will be talking about it for years to come!
Go Rafting on the Martha Brae: The Martha Brae is one of the most popular destinations for rafting in the country. The ride is three miles long and takes approximately one hour. Your wedding group will learn the legend of the Martha Brae, and also get to enjoy a refreshing swim in the cool waters.
Take a Dive in the Blue Lagoon: It was here that the popular film, "The Blue Lagoon" was created with Brooke Shield. It is a beautiful attraction; if you are feeling cold, you can swim in the warm Caribbean Sea water, and if you are feeling hot, you can swim over to the cool water from the underground streams that feed the lagoon. Let your guests see the Blue Lagoon change from its mystic blue colour as the sun changes its angle. The water can have a deep blue, turquoise, or sapphire colour!
Go Rafting on the Rio Grande: The Rio Grande in Port Antonio is another popular destination for rafting. The ride last for about 2-3 hours, surrounded by the beauty of the green valley. Your group will see authentic Jamaican towns, travel through rural Jamaica, and view mountains and wildlife.
Go horseback riding: There is something about horseback riding that never gets old, and your guests will love the opportunity to do it in Jamaica. There a variety of places to take your wedding group horseback riding: Heritage beach horse ride, Rose Hall, Brasco Stables. Hooves Jamaica, and so much more.
Go river tubing: Your guests will love this one! River tubing is popular in Jamaica, and it is so much fun. You can wind down the river in Ocho Rios, drive through the jungle terrain at Chukka Caribbean, or even ride down the famous white river; the opportunities are endless.
Take a Rum Tour: Jamaica is popular for its amazing rum, and you can take your guests on a rum tour to let them see how it is created. Two great ones are the Appleton and Hampden Estate Rum Tour.
Fly on the zipline: Zip lining is definitely for the brave of heart! Let your guests muster up the courage and soar through the air at one of Jamaica's popular zip lining attractions.
Take a drink at Pelican Bar: Located in the bread basket of Jamaica, St.Elizabeth, the Pelican Bar is the perfect getaway for your wedding group. It is a rustic wooden bar built on a sand bank a quarter of a mile out to sea. Your guests will have a sunbath, eat fried fish, and swim in the beautiful shallow waters. Talk about island paradise!
Go to Mayfield Falls: Consisting of two beautiful waterfalls, 44 mineral pools, and 21 natural pools, Mayfield Falls will certainly be a delight to your guests. They will take a walk on the beautiful bamboo stairways to the perfectly manicured lawns. Apart from seeing and experiencing the beautiful falls, guests will get to view the rasta village, hear wonderful folklores, and enjoy the taste of seasonal fruits!
Go to Reggae Falls: Reggae Falls is truly St. Thomas's and Jamaica's hidden treasure. It is surrounded by perfect island flora and fauna, private, and has cool, crystal-clear water. Take your guests hiking, and then have a day of relaxation.
Meet animals at the Hope Zoo: Have your guests meet Lucas the Lion, one of the zoo's main attraction! The zoo is also home to over 800 other animals across 60 species, including indigenous and endemic animals from Jamaica.
Celebrate a legend at the Bob Marley Museum: A museum dedicated to the famous reggae icon, Robert Nesta Marley. There is sure to be some Bob Marley fanatics in your wedding group who would love to be in a place where Bob Marley lived and recorded most of his songs.
9 mile- Bob Marley: 9 mile is a little town in Jamaica where Bob Marley was born, and the place he was laid to rest. It is a popular site for tourists who want to experience a little bit of the legend's life. Your guests will enjoy the tour learning about the legend of Bob Marley. They can visit Mount Zion, where Bob Marley drew most of his song inspirations from or visit the Ethiopian church where he was buried.
Visit Trench Town: This is not the usual type of tourist attraction; Trench Town is one of the world's most famous ghettos and there is extreme poverty and underdevelopment. Despite this, the town is a popular tourist destination, due to the many reggae superstars which emerged from there; Bob Marley spent much of his youth here.
Visit the YS Falls: This falls is truly one of Jamaica's finest natural attractions. It opened in just 1992, and is located in the parish of St. Elizabeth. There are several waterfalls, some which cascade into natural pools. Guests can also enjoy canopy tours, tractor and jitney rides, or visit the amazing gift shop!
Visit the Reach Falls: This falls have been featured in several Hollywood movies, including the remake of "Lord Of The Flies" and Tom Cruise's "Cocktails". Your guests will enjoy an exotic water fall, 23 species of fern and other varieties of flora and fauna, and a guided tour upstream the Driver's River. The falls also features a natural heart shaped Jacuzzi, the perfect theme for your wedding group.
Visit the Somerset Falls: Somerset falls is a place for world class refreshment and relaxation. The amazing waterfall is located far in the rainforest, where the Daniels River dives down a narrow gorge. Enjoy a day of relaxing, sun-bathing, and swimming in beautiful waters. Don't leave without going on a boat ride around the back falls!
Go to Treasure Beach: There is just so much to do and see in Treasure Beach, St.Elizabeth. Choose from six miles of sandy beaches, private coves, and rocky shorelines, and take your guests snorkeling, sight-seeing, swimming, body-surfing, and exploring. There is also the opportunity to learn about Jamaica's rich and vibrant culture, and meet some of the friendliest people in the world.
Go to 7 miles Beach Negril: You cannot leave Jamaica without going to 7 miles beach: 7 miles of pure island paradise. Your guests will get to explore one of the most beautiful beaches in the world, and enjoy gourmet dining and a wide array of excellent activities. Visit during one of the popular beach parties, featuring a variety of Caribbean food and live entertainment.
Take a walk through the Hope Botanical Gardens: 200 acres of land in the Ligunaea Plains of urban St Andrew, the Hope Botanical Gardens offers many rare and beautiful species of tropical plants and trees, including the Jamaican national tree, The Blue Mahoe. Make sure to also take your guests to the Amphitheatre, where famous Jamaican poet and story teller used to record her famous TV show, "Ring Ding".
Take an ATV ride: Yes! There is nothing more exciting than an ATV ride, a ride on the wild side. There are a variety of places to choose from in Jamaica, that all offer different sceneries and excitements.
About Jennifer Borgh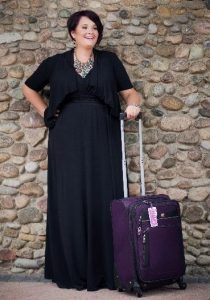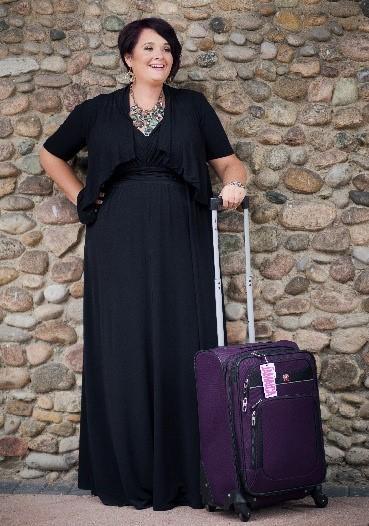 Specializing in destination weddings in Jamaica and the Caribbean, Jennifer Borgh and her team ensure every single detail of her couples weddings are taken care of.
Her extensive background in weddings and travel has taken her all across the Caribbean, and has made her an expert in her field. Being Certified by The Wedding Planners Institute of Canada, The Jamaica Tourist Board, Sandals Resorts and Travel Industry Council of Ontario, she is a professional in the wedding planning industry.
Jennifer's tireless devotion to planning amazing weddings, and her knowledge of the latest industry trends, has had her featured in numerous publications
[email protected]
www.borghinvilla.com
876-425-8222