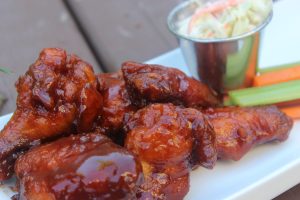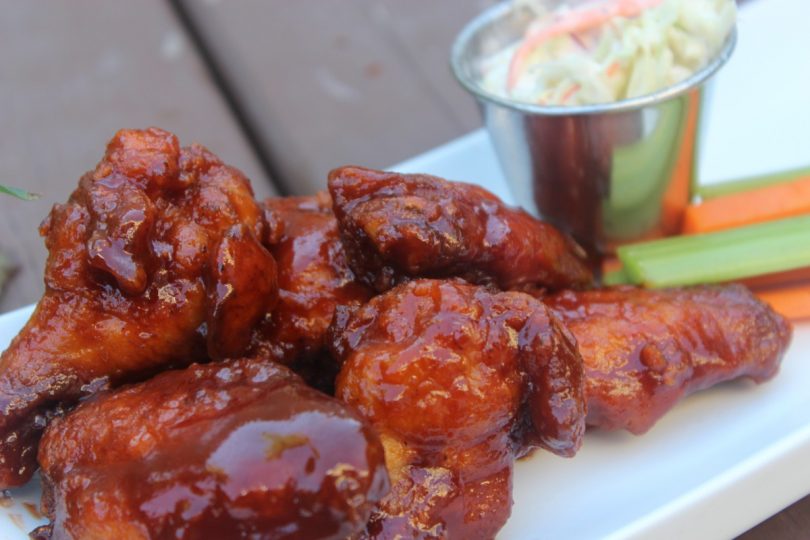 "Right in time for the 2016 Rio Olympic; get your wing game up and try my delicious JD BBQ sauce recipe "There's nothing like a good crispy, fried wings, smothered in a rich BBQ sauce! Serve this at your  gathering and everyone will be asking for this recipe. Bring out the chef in you this summer."
INGREDIENTS
Salt and pepper to taste
2 tsp. smoky paprika
Oil for frying
1 cup flour
Prepare the chicken wings by using a sharp knife to cut the joint that separates the wing from the drumstick.
Snip off the end or the tip of each wing. Trim any excess skin from the wing and pat dry.
Season wings with paprika, salt, and pepper, lightly dredge in flour then carefully fry the wings for 10 to 15 minutes or until they are crisp on the outside.
Place on a paper-towel-lined plate to drain off excess oil (and cool slightly) before tossing them in the sauce.
Toss wings in Jack Daniel's BBQ sauce and serve immediately.
For the Jack Daniel's BBQ Sauce
INGREDIENTS
1/4 cup Jack Daniel's Whiskey
1 cup ketchup
3 Tbsp. brown sugar
4 Tbsp. vinegar
1 Tbsp. lemon juice
2 tsp. Worcestershire sauce
1 tsp. browning or soy sauce
3 cloves garlic, minced
Salt and pepper to taste
DIRECTION
Combine ingredients in a saucepan and mix well, stirring occasionally.Simmer for 20 to 30 minutes then allows cooling.
Store in an airtight container once fully cooled and place in the fridge till needed.