"Raised by Goats," a Jamaican drama directed by Gibrey Allen will be screened at the 76th edition of the Locarno Festival in Locarno, Switzerland.
The festival was founded in 1946 and is held every August in Locarno, Switzerland. The 2023 event will  run from 2 August through 12 August 2023, screening films in both competitive and non-competitive sections that include feature-length narratives, documentaries, and shorts, in addition to avant-garde and retrospective programs.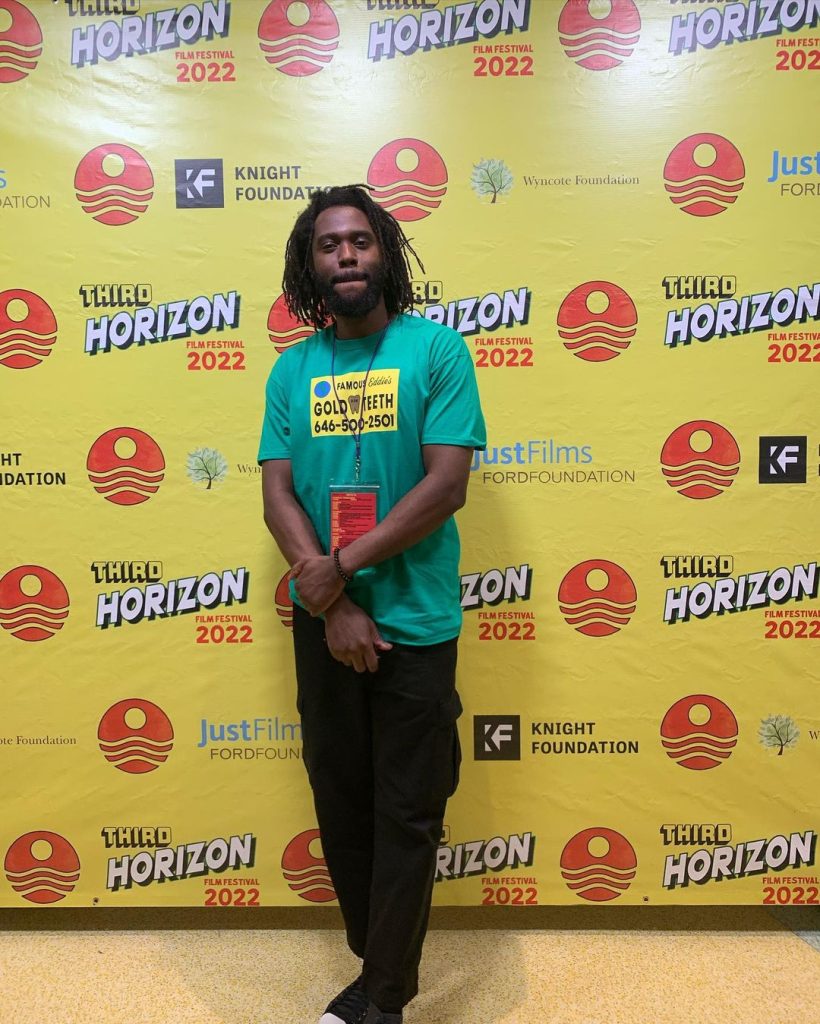 Allen's Second Feature Film
"Raised by Goats," is a Jamaican drama and the second feature film by Gibrey Allen who was born in Jamaica and currently lives in New York.
He made the film following a meeting with its producer Nadean Rawlins at Locarno's Open Doors in 2022, where he showed his first feature, "Right Near the Beach," the story of the murder of a Jamaican sprinter that was filmed in Jamaica with a cast of local Jamaicans.
Featuring Caribbean and Latin American Films in Europe
For the second year in a row, the Locarno Film Festival has dedicated its Open Doors Program to films from the Caribbean and Latin America. The Open Doors Program is a co-production platform focusing on film projects from under-represented nations, and its lineup for 2023 includes eight feature films being developed in the featured regions. The films are competing to win the Open Doors Grant, which includes a $55,000 cash bursary, and several other awards.
Other Caribbean films to be showcased at the 2023 festival include:
"Three Bullets" by Génesis Valenzuela, who was born in the Dominican Republic in 1988. She earned a degree in filmmaking at the Altos de Chavón Film School, and her animated short film "Industrializado [Industrialized]" was one of the official 2018 selections for the Havana International Festival of New Latin American Cinema. She also won first place in the Scriptwriting section of the National Film Competition, FONPROCINE, in 2018. "Three Bullets" is her first feature-length film.
"Milky Way", the latest from director Paz Fábrega of Costa Rica, who has a master's degree in filmmaking from the London Film School. Her film, "Cold Water of the Sea" was the winner of the 2010 Tiger Award at the Rotterdam Film Festival, one of the most important awards presented to a Central American film.
"Pantasma," an animated hybrid film by the exiled Nicaraguan director Gloria Carrión, who is best known for her film, "Heiress of the Wind," the story of revolutionary Sandinistas fighting to liberate Nicaragua from dictatorship. Her short film, "Leaves of K." was shown at Open Doors in 2022.
"LOA, Kill Your Masters," an animated horror film from the writer and director Carlos Zerpa of Venezuela. He won the 2022 Open Doors Online Script Consultancy Award. His 2023 entry was co-written with his friend, Nana Rojas, and is an exploration of Haiti and the root of anti-colonial revolutions.
"Last of the Kings", a vampire Western by Peruvian director Victor Checa. His debut feature film, "The Shape of Things to Come," the story of an engineer and his son who are building a machine to produce rain, was shown at the 2021 Tallinn Black Nights Festival.
"Desidia" from director Leandro Grillo of Bolivia and "Libertines," a drama by director Leslie Ortiz of El Salvador, are also slated for screening.
Photo – Official Instagram Page for Gibrey Allen