Mystic Marley is stepping into the spotlight. Daughter of eight-time Grammy Award winning musician Stephen Marley and granddaughter of the legendary Bob Marley, it's no surprise that she too received the call to a life of music creation. Learning and pulling inspiration from her musical lineage and Jamaican heritage, Mystic is about to put her own stamp on the world with a sound unique and authentic to her.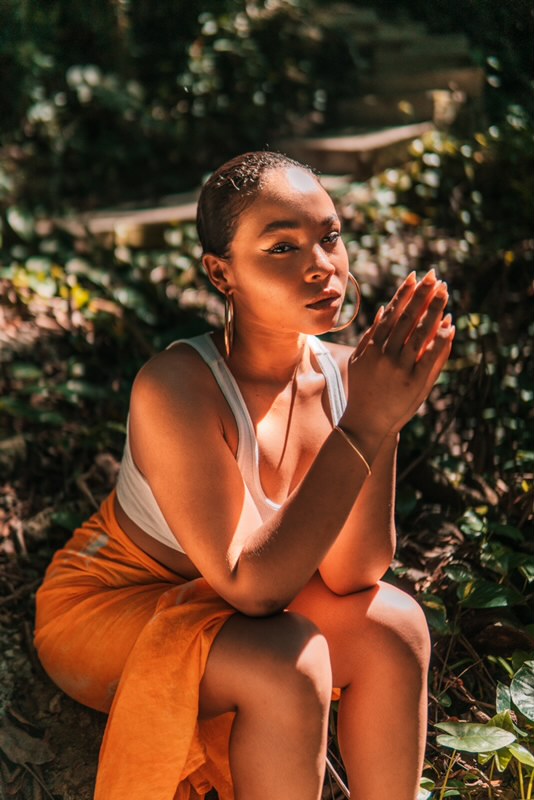 The 22-year-old artist joins Hoda Kotb for an in-depth interview on NBC's TODAY Show, airing Wednesday, April 7th. During the discussion Mystic speaks candidly about her family and growing up third-generation Marley, her passion for music, artistic identity, career aspirations, and more. During the segment Mystic will also debut a new melancholic, introspective tune that pays homage to her legacy while crafting her own style called "SAD GIRLS (CAUSE DAMAGE)".
Audiences can catch Mystic tomorrow on TODAY (8:30am) and TODAY with Hoda & Jenna (10:20am). Check out the episode HERE.
Working towards her EP release in Fall 2021, Mystic will be unveiling another single for fans in May. The song will peel back another layer to her deep rooted talent and showcase her artistic duality.
Today Show interview
https://www.nbc.com/today/video/mystic-marley-discusses-following-in-grandfather-bob-marleys-musical-footsteps/4340438
Fanlink for Sad Girls (Cause Damage)
https://ffm.to/zepk76l
ABOUT MYSTIC MARLEY:
Mystic Marley, the daughter of Stephen Marley and granddaughter of the legendary Bob Marley, is a 22-year-old singer/songwriter based in Los Angeles, California and Miami, Florida. Mystic is a born artist and performer. She sings with a curious maturity on themes of love, loss and personal victory.
Mystic's performances radiate with a youthful wisdom and a sultry, grounded presence. With influences from artists like Lauryn Hill, Amy Winehouse and Alicia Keys – nested in her Jamaican roots – Mystic delivers her own unique flavor of R&B, Reggae Pop.
Mystic's upcoming debut EP came together with the help of heavy hitter music makers including Grammy-award winning producer Brian "Soko7" Soko (Beyonce "Drunk in Love", Drake, Lil Wayne), Grammy award-winning songwriter Kimberly "Kaydence" Krysiuk (Beyonce, Ariana Grande, Brandy), producer Darhyl *DJ* Camper (Brandy, Jessie J, Ne-Yo, Mary J. Blige, H.E.R.) and film composer Richard Gibbs (Queen of the Damned). Capturing classic sounds with a modern approach, Mystic has enjoyed working with an all-star crew of legendary studio musicians whose names appear on the most successful projects of the past decade. Speaking on what inspires her writing, Mystic says "Living through love and remaining hopeful and faithful while on a journey of self-discovery…and detaching from ways of thinking and behaviors that no longer serve us.."