About the Book: The book provides historic accounts as well as current resource information of Jamaica's women over 100 years, mapping their involvement in the areas of high academia, politics, business and management, science, law enforcement, visual and performing arts, sports, fashion and beauty.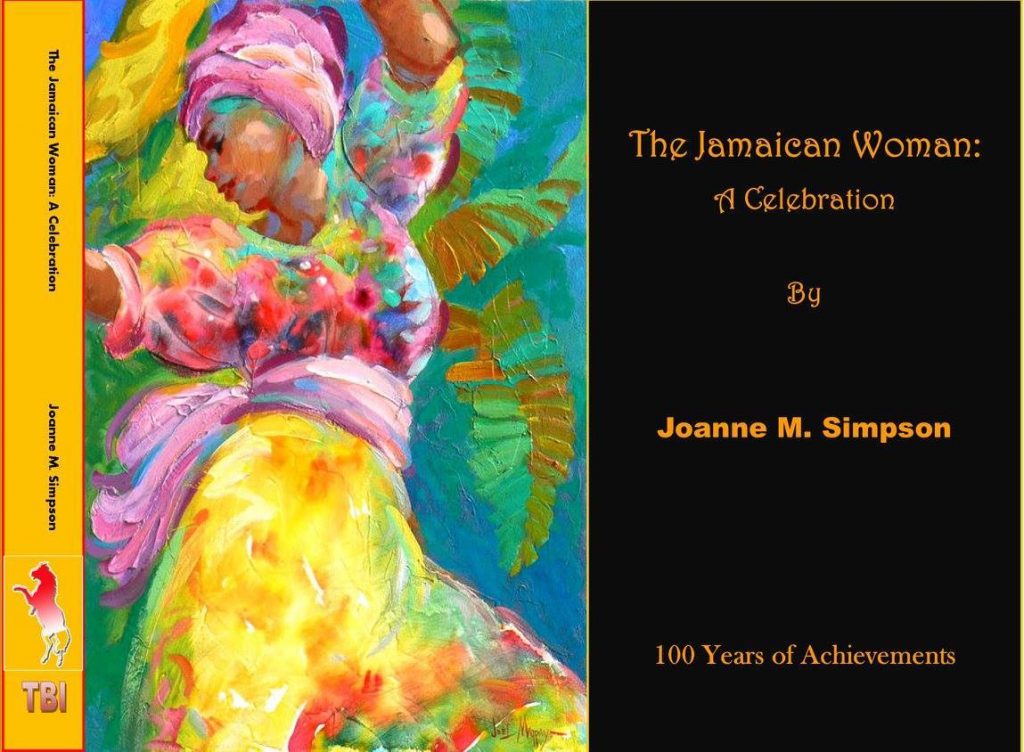 The Honourable Louise Bennett-Coverley, O.J., (Hon. LLD)– "Lawd, mi chile! Just so," Jamaican's today preface the juiciest of tales and gossip with exclamations such as this, in the style of 'Miss Lou,' the Honourable Louise Bennett-Coverley, Jamaica's foremost folklorist, poet and writer. Born in 1919, Louise Bennett-Coverleybegan to perform in dialect at the age of 19. She is to be credited as a major force in creating acceptance for the Jamaican dialect.
Lady Bustamante, O.J., J.P. – A pioneering figure in Jamaican politics since the 1930s, Lady Bustamante is the widow of National Hero Sir Alexander Bustamante. She is to us, our contact with that period of our history that was marked by enormous social and political transformation. Amy Jacques Garvey (1886-1973) Born in Jamaica in 1896, Amy Jacques migrated to New York in 1918 where she met the charismatic Marcus Garvey, and embraced his philosophy and movement. His personal secretary for a time, Amy Jacques eventually married Garvey in 1922 and together they spread the gospel of black liberation and repatriation . Returning to Jamaica in 1927 with her husband, Mrs. Garvey remained an active participant in the struggle for black empowerment and liberation.
Captain Maria Zadie– This modern day Amelia Earhart is Air Jamaica's first female pilot. Growing up in Montego Bay, Maria Ziadie-Haddad longed for the day when she would fly, as she watched many planes take off from the second city. Talent and determination kept her climbing the ladder, until she reached the captainship in 1996.
Leonie Forbes, O.D. – The wide-ranging talents of Jamaica's First Lady of Theatre and Film, Leonie Forbes, alias 'Miss Lee', are imbued with high-level professionalism attracting both national and international recognition.
I-Threes– Reggae's triumvirate, Rita Marley, Judy Mowatt and Marcia Griffiths, chartered successful individual musical careers before teaming up as the 'I-Threes,' the dynamic back-up vocal group for the late international reggae superstar, Bob Marley. The group first backed Bob Marley on his 1973 solo album, 'Natty Dread.'
Buy "The Jamaican Woman: A Celebration" Now!!!