Twenty seven Jamaican athletes have earned a place on the US Track & Field and Cross Country Coaches Association (USTFCCCA) distinguished scholar athlete list. The Jamaican track athletes including two-time triple jump champion Jaydon Hibbert who have surpassed the rigorous academic standards set by the USTFCCCA, showcasing their dedication to both their studies and their athletic pursuits.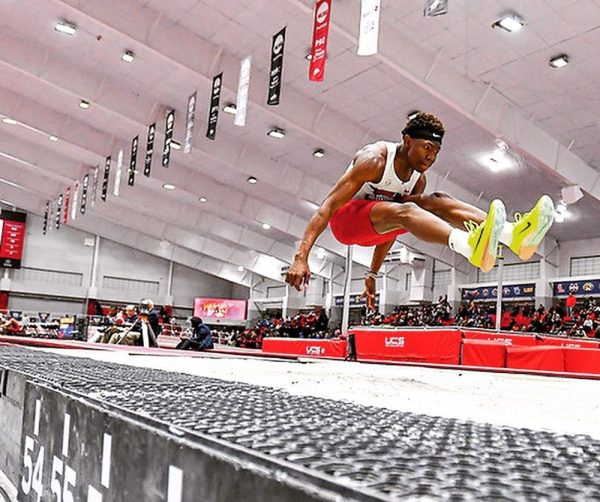 Jamaican Athletes Who Made Top Scholar List
13 male athletes and 14 female athletes from Jamaica made the scholar list. These requirements included having a minimum average grade of 3.25 out of 4.0, including the most recent grading period, confirmed by an NCAA faculty representative, NCAA compliance coordinator, or registrar's office.
Here are the names of the athletes who achieved this:
Jeremy Farr
Jaydon Hibbert
Ralford Mullings
Roje Stona
Dashinelle Dyer
J'Vaughnn Blake
JeVaughn Powell
Kevin Nedrick
Terol Wilson
Shemar Chambers
Zidane Brown
Malik Cunningham
Owayne Owens
Joanne Reid
Kiara Grant
Okerea Myrie
Danielle Sloley
Kelly-Ann Beckford
Aliesha Shaw
Terice Steen
Shaquena Foote
Lamara Distin
Adrienne Adams
Annia Ashley
Sanique Walker
Roschell Clayton
Kayla Bonnick
Jaydon Hibbert Named US Scholar Athlete of the Year
Also, Jaydon Hibbert has been recognized as the 2023 National Men's Indoor and Outdoors Field Scholar of the Year by USTFCCCA. This prestigious award acknowledges his exceptional academic and athletic achievements. Hibbert has emerged as a rising star in Jamaican athletics. At the age of 17, he secured the gold medal in the triple jump at the 2022 World Under-20 Championships, following his silver medal performance in the previous edition held in 2021. Notably, Hibbert holds both the world U20 outdoor and indoor records in the triple jump, along with the Jamaican senior record for the indoor event.
USTFCCCA and Scholar Athlete List
The USTFCCCA is an esteemed organization that promotes and recognizes excellence in collegiate track and field and cross country. Each year, the USTFCCCA compiles a scholar athlete list, honoring student-athletes who excel academically while achieving remarkable performances on the field.
Photo –  Jaydon Hibbert