Imagine a Caribbean Island with blue ocean water, white sand beaches, waterfalls all over and green lush rainforest in the mountains. Jamaica offers a wide variety of nature, culture, lively cities and authentic fishing villages, with a high level of relaxation. Land of wood and water, party and relaxation: there is so much to discover and explore you will need a full month at least to visit Jamaica.
Go ahead and read the 5 reasons why you should visit beautiful Jamaica.
 
1. Jamaicans: sweet, nice and inspiring
The positive vibes, living in the now, accepting the way it is, are qualities of Jamaicans; it is a spiritual way of living where plenty people can learn from. No rush, no stress but an easy going vibe with a lot of music, singing and dancing. In addition, Jamaicans are very helpful, spontaneous and friendly. Their positive attitude makes you feel comfortable and happy, therefore it is definitely worth to visit Jamaica.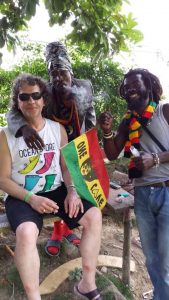 2. Is Jamaica dangerous?
Political violence dates back to the eighties and internal conflicts taking place today are between gangs, you can compare this with many countries all over the world.  For tourists it's hardly possible to get involved. Let no-one scare you. Trust your own intuition, use common sense and you will be safe to visit Jamaica and travel around; to explore waterfalls, visit villages and enjoy beaches. Do you have not much travel experience or do you like more comfortable journeys? Get yourself an unforgettable holiday experience by exploring Jamaica with a local tour guide. With your support locals build their own independent life. A fair way of traveling!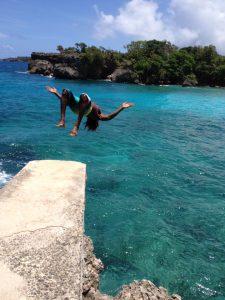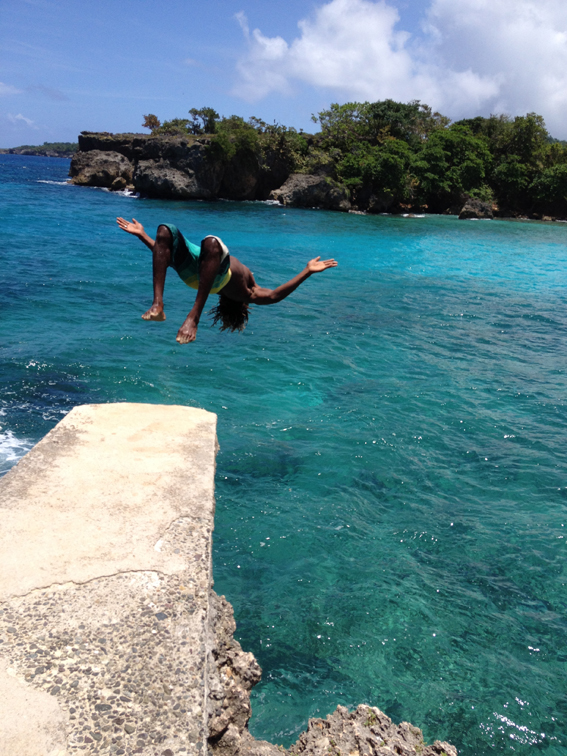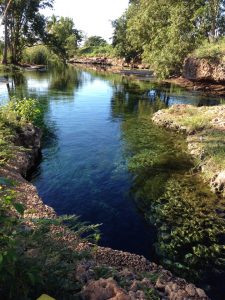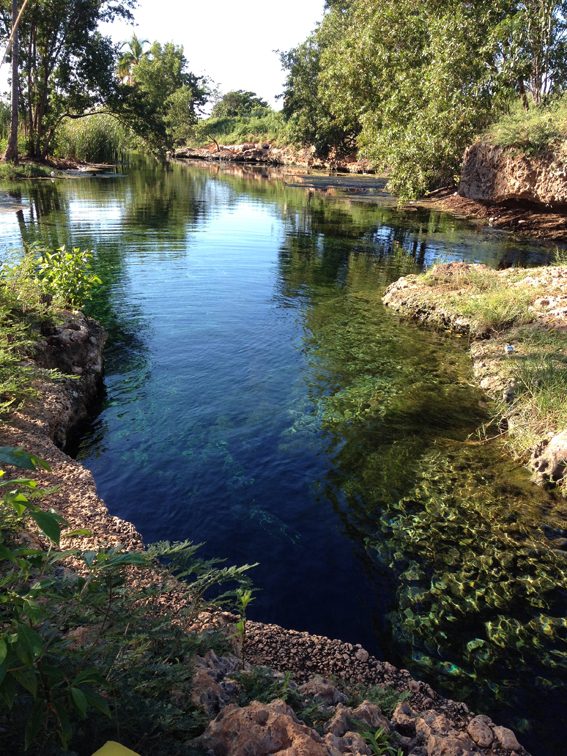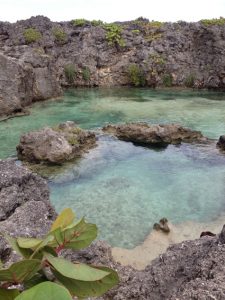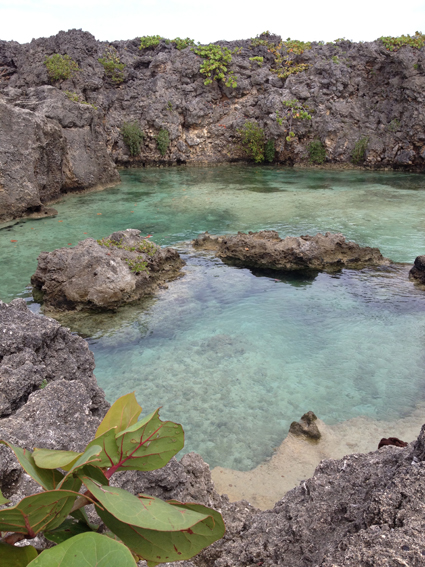 3. Discover hidden gems when you visit Jamaica
Jamaica is a paradise for beach lovers and is also very attractive for adventurers who wants to discover the real Jamaica. Don't stay at your resort chilling on the beach, seeing one or two hotspots. Go on an adventure, meet people in the street! Take a local certificated tour guide and explore hidden waterfalls, blue holes and caves or Rastafarian communities. Go listen to the Nyabinghi drum and hike in the Blue Mountains. Hunt for hidden gems when you visit Jamaica, as a result Jamaica has a lot beautiful places to offer!
  
4. Music and dance, let yourself go, while you visit Jamaica
Easy going reggae tunes will make you jump out of your chair; you'll dance and sing as a real Jamaican soon. When your eyes catch dancehall moves, you don't need class at all; shake your body and let yourself go. Rastafari Nyabinghi drum and chanting ceremonies will bring you in a meditative mood. Empty your mind and surrender to the heartbeat of the drum. Feel peace and harmony as Jamaica is the place of one love and unity.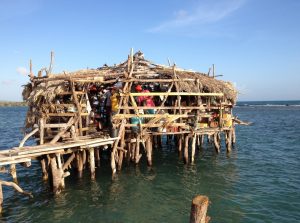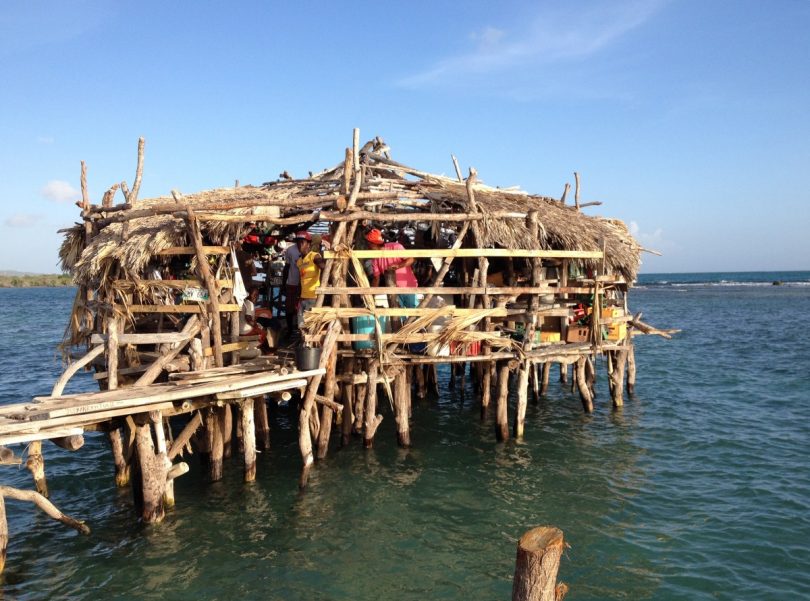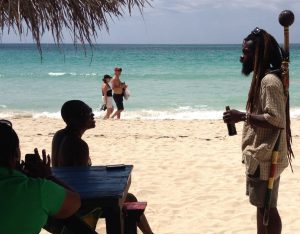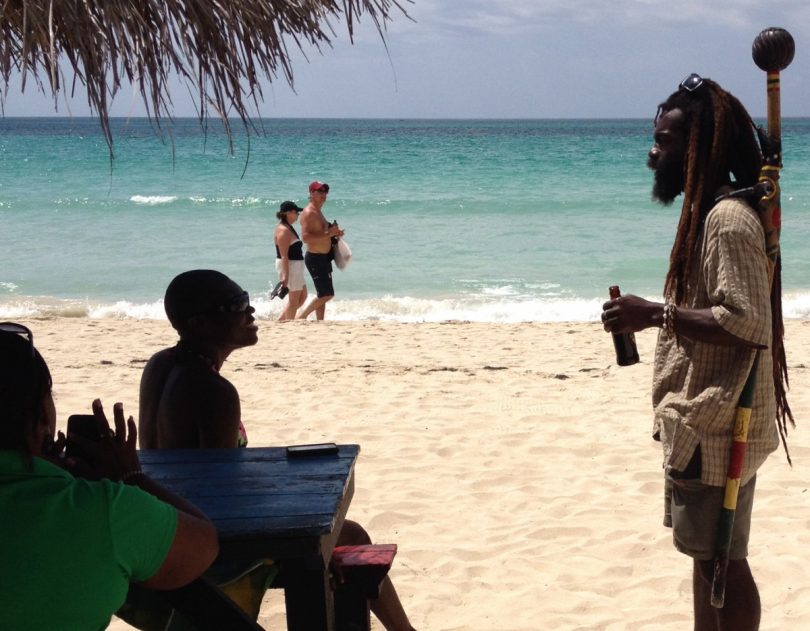 5. Long white sand beaches and small idyllic coves
Jamaica is the place to be of small coves, white sandy beaches, rugged cliffs with shells and surfing bays. Surf spots at south coast, Wickie Wackie Beach or Boston Bay in the north. Spot the most beautiful sunsets on the beach of Negril and party till sunrise. Find awesome snorkeling spots at north coast or laid back bays with a specific bohemian character. And Jamaica has those typical local beaches too; lively or calmly, away from the crowds.
Watch out because you wanna come back over and over again!
Once you've tasted all Jamaica has to offer: the culture of the Rastafarians, nature with its waterfalls, coves, caves and fruit trees, the chill vibes, music and history, one thing is going to bother you: with tears in your eyes and a heart full of love you will go to the airport.
Yes, you did fall in love with Jamaica and her charm. But don't worry, you'll be back soon!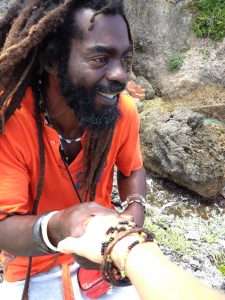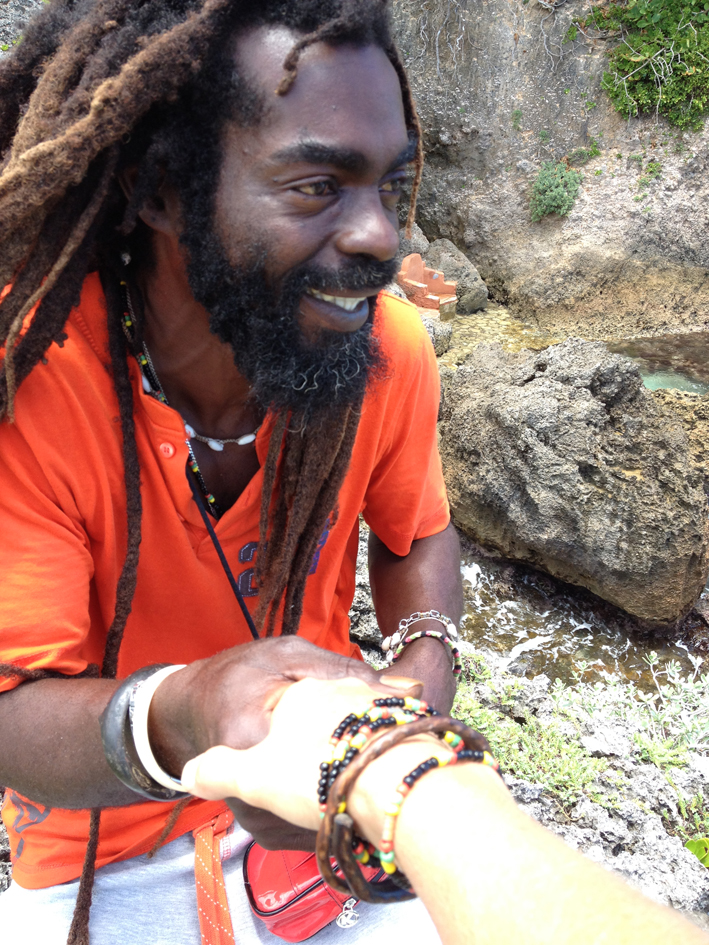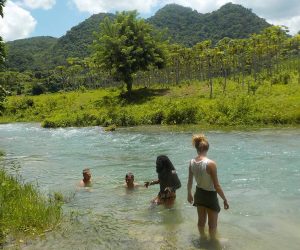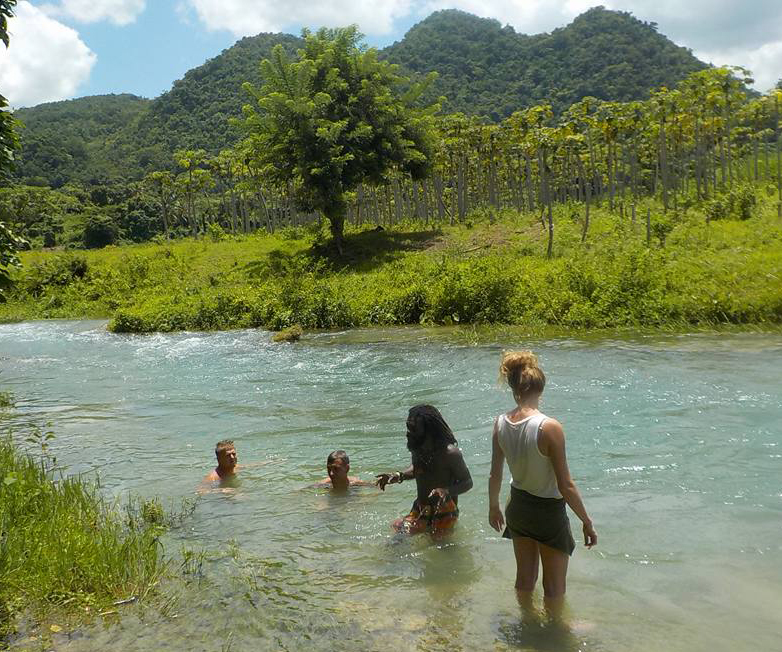 Convinced of the 5 reasons why to visit Jamaica? Our last tip for you!
Go out with locals! You will explore the real Jamaica in the natural Rasta way when you go on an adventure with local tour guides.
'These tips are written by Sandra Smits, a true lover of Jamaica, founder of InspiringVibes.nl and co-founder of travel agency "Rappa Rasta Tours". She is writer of travel guides and blogs and works together with wearetravellers.nl and favoroute.com.'