Aeron Cargill was born and raised in St. Andrew, Jamaica. He was a top performer in the CXC exams for art (2001) and attended The University of The West Indies on a scholarship. He is a published illustrator who has contributed work to multiple titles including Jamaica Journal, children's education books for Jamaica Publishing House, and storybooks for Minna Press and various authors. Aeron's most recent works include a portrait painting of Sagicor Jamaica's chairman, and he became a self-published author. Aeron still paints original limited-edition prints featuring subjects that include the surreal, whimsical, and more. Few of his works are in private collections. He currently resides in Florida, USA.
1. Tell us about your background and your connection to Jamaica.
I was born and raised in St. Andrew, Jamaica and lived there for over thirty years.
2. How did you come up with the idea for Jamaican Proverbs Illustrated?
One day during the summer of 2015, I was having a conversation with my mom and she used a Jamaican proverb to summarize our conversation and it clicked. I drew inspiration from classic Tex Avery cartoons for the artwork and a book I remembered as a youth "How to Speak Jamaican."
3. What has the response been to the book? What feedback have you received?
So far, the response is exactly what I had hoped for. Many enjoy the humor and light-hearted nature of the book. It also sparked a sense of nostalgia and an interest in sharing classic proverbs with a new generation, both in Jamaica and among the diaspora.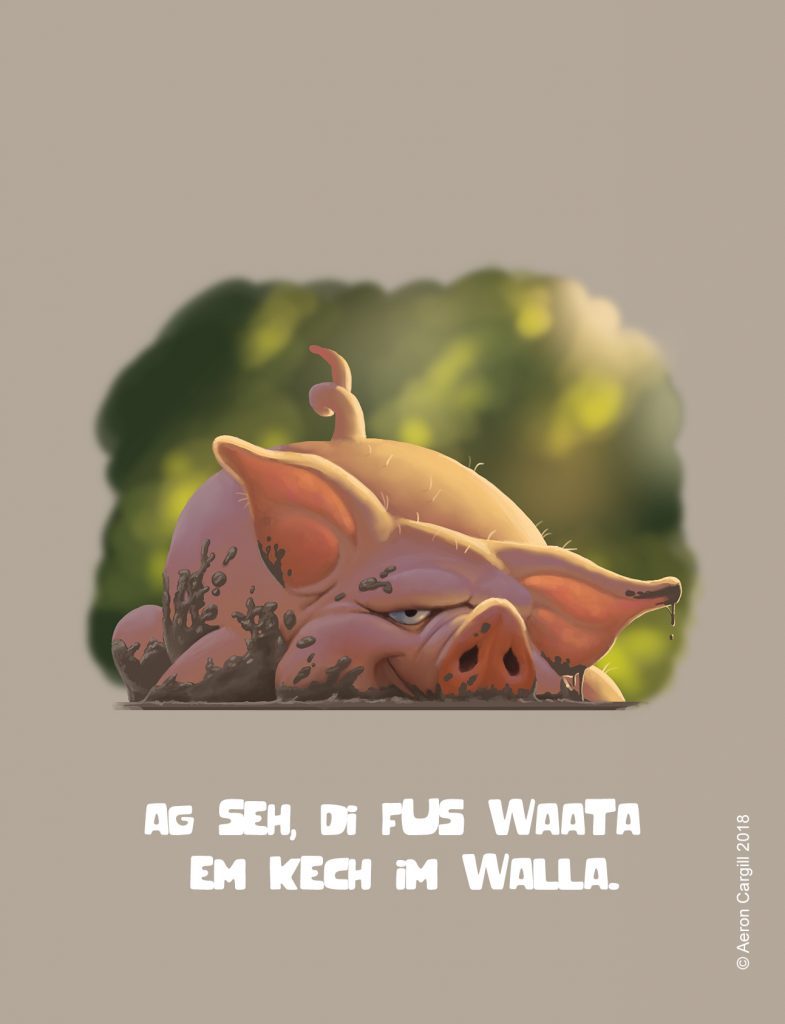 4. What is your favorite Jamaican Proverb?
"Mawgah cow a bull mumma." Sometimes those who appear vulnerable may have greater strength and support than you think.
5. Do you remember when you realized that you wanted to be an artist? How did you become aware of your ambition?
It was a natural talent and I think I really realized the ambition in prep school, where my academic strengths always manifested in the humanities.
6. What was your first piece? Do you still have it?
I drew like crazy as a kid, but I think the earliest surviving piece are cards I made for my family members who have them.
7. Are you a self-taught artist or do you have formal training?
I am both. I was pretty advanced for my age and won awards and a scholarship for my talent that put me in a position to receive some formal training.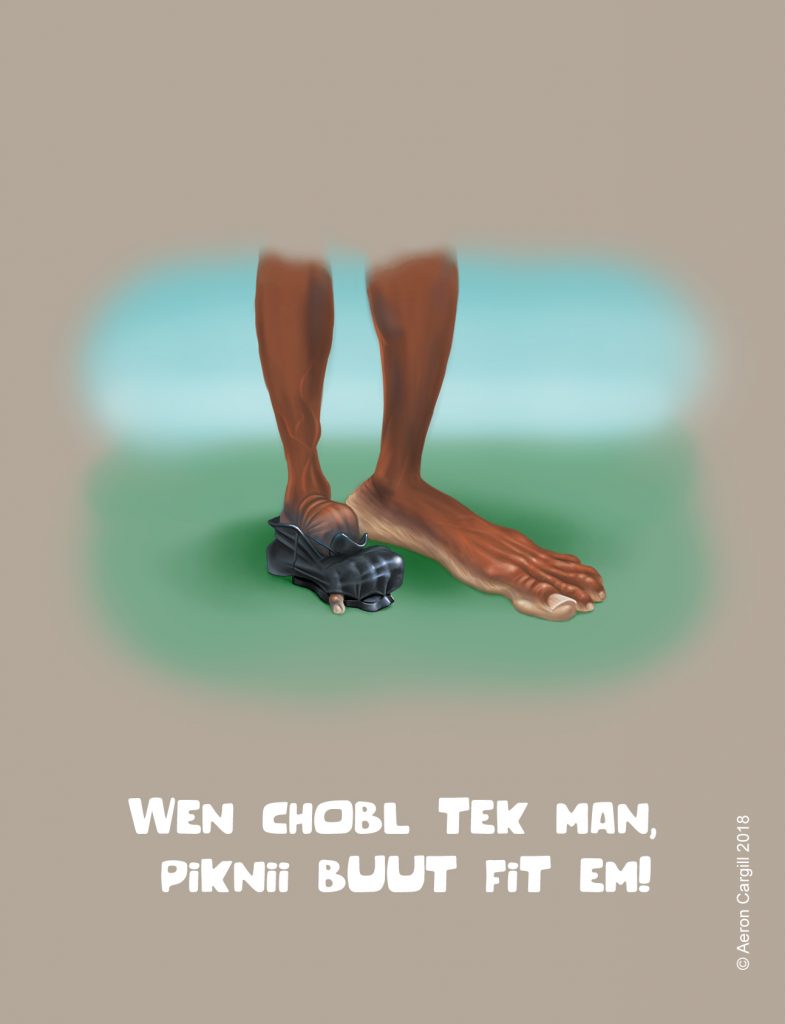 8. What is your favorite medium and how does it influence your creativity?
Graphite and charcoal are forever my favorite. However, with the advent of the digital workspace, my favorite is my iPad Pro and Apple Pencil. It allows me to conceptualize faster and allows the idea to take form faster than traditional mediums. Plus, I have no time limit on when I can work on a piece. Don't get me wrong though, it hasn't replaced pencil and paper.
9. What is the inspiration behind your work?
A desire to show people things I believe they miss in this world or within themselves. To share a sense of wonder I get to experience when I observe the natural world or when creating something.
10. Which is your favorite piece and why?
I usually say my next piece. Currently, it is my book, Jamaican Proverbs Illustrated. It represents three years of work and much growth for me as an artist. The book also had a small role in inspiring my favorite surreal fine art series "Imaginarium of The Antilles."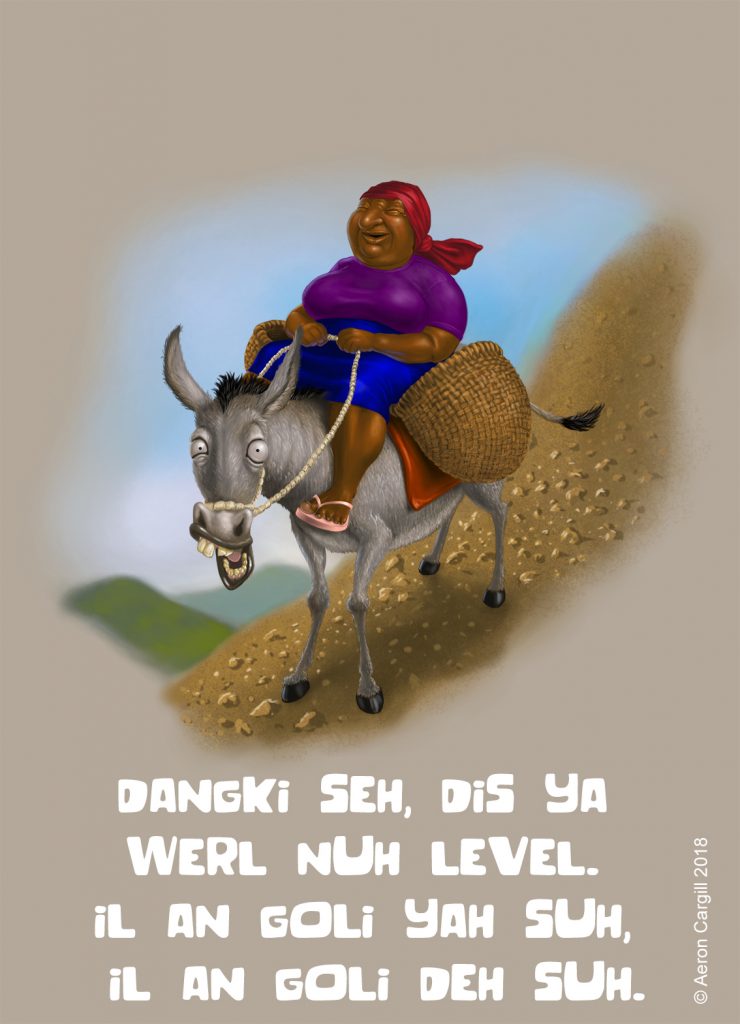 11. What stimulates your imagination best?
A rainy day with music to match the mood of the work I am creating. A good workout does help greatly too.
12. What do you do for fun (apart from art)?
I like the typical things like going to the movies, working out, hanging at the beach, and traveling with my wife. But additionally, I am a little bit of a bedroom DJ, making mixes of electronic music just to dance to and listen to when I travel.
13. Are there any historical or contemporary artists that you admire their work?
There are many artists whose work I admire for various reasons. Artists such as Ron Mueck, Mark Ryden, Andy Park, Hsu-Tung Han. Classic masters like Caravaggio, Rembrandt, Albrecht Dürer, Van Gogh, and Gustave Doré also have inspired me for many years.
14. What advice would you give a young artist just starting and wondering where to begin?
Start by not comparing yourself to others with more experience and skill than yourself. It takes time, patience, and humility to build talent. I think this is important especially now in the age of social media where the pool of exceptional talent seems overwhelming. Adding to that, find happiness in the work you do; not in the likes and comments section. Finally, learn the fundamentals of drawing no matter what type of art you make; other technical skills come later.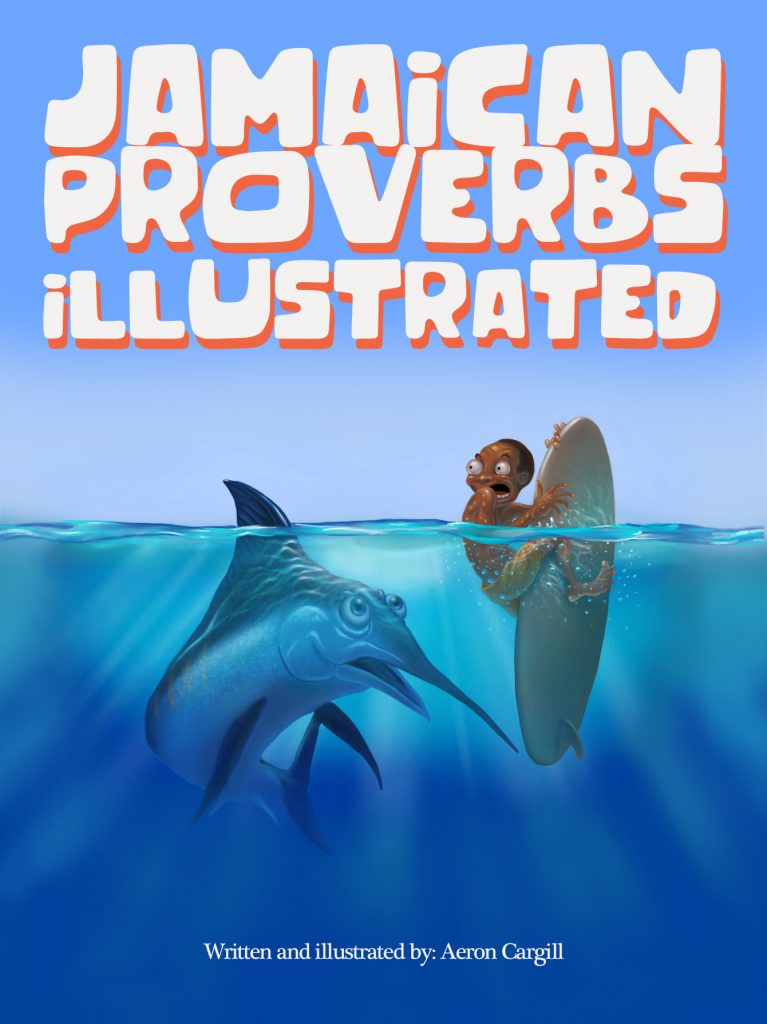 Order your copy of Jamaican Proverbs Illustrated here.
To see more of Aeron's work, visit his website, Facebook, Instagram, Twitter, and YouTube channel.
Images Courtesy: Aeron Cargill's Website