I hate studying.  I love to pass the test though.  Is this not the same for many of us?  We want the benefit but not the sacrifice to get the benefit.  Many husbands proclaim to know their wives and so do many wives think they know their husbands.  It's usually not until the marriage hits rock bottom that we realize, "I did not know that bothered you!"
Marriage is a lifelong school of knowledge.  It is the only University from which you do not graduate.  It is the one course you will never earn a degree from.  It is for life and only ends till death do you both part, unless of course you throw in the towel like many today are doing.  The truth is, marriages can last a lifetime and reap so many benefits without a degree or diploma in hand.  You do not need to know your spouse perfectly to change your spouse.  You only need to know your spouse's weaknesses as your spouse needs to know yours and both of you can make a power move to bring change to each other.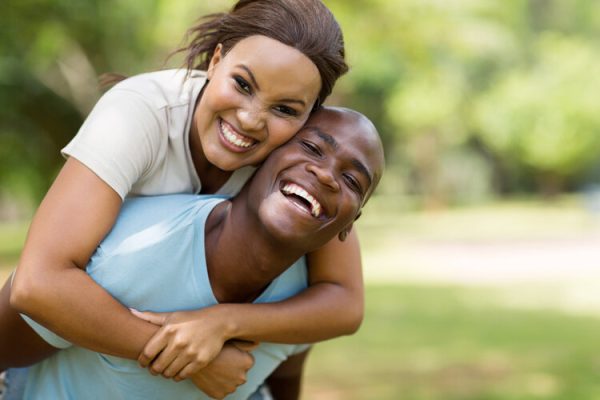 It's for better or for worse and the Bible says "Husbands, live with your wives with UNDERSTANDING."  God also says "Wives, respect your husband's leadership."  This is every husband and wife's dream.  Every wife wants to be understood and loved and every husband wants to be respected.  However, the flaws we see in each other are like roadblocks to the command we are given to love and respect.  We want to see change in each other for the better.  The disappointing truth is, YOU CANNOT CHANGE YOUR SPOUSE ON YOUR OWN BUT YOU CAN BE A PARTNER WITH THE ONE WHO WILL BRING THE CHANGE.  Here are the three most powerful ways to help change your spouse for the better.
Pray
A great connection with the One who created marriage comes through prayer.  When I see a weakness in Michelle my job is to pray for her to be strong to resist the tricks of the devil.   Satan does not like marriage and will attack you and your spouse.  He knows your weak points and will prey on those areas to bring division in your marriage so speak with God about it and let God do the work to strengthen your spouse to bring the change needed.
Believe When You Pray
6 But when you ask, you must believe and not doubt, because the one who doubts is like a wave of the sea, blown and tossed by the wind. 7 That person should not expect to receive anything from the Lord. 8 Such a person is double-minded and unstable in all they do.  James 1: 6-8.    You also partner with God to see the change in your spouse when you believe that He will do it.  It is not just believing in God but also believing God that He alone has the capability to transform your spouse into that wife or husband He has called them to be.  Michelle and I are living testimonies.
Wait To See The change
You will see the difference in your spouse.  You will experience a better marriage.  You will get the love and respect you yearn for.  But you must wait for God to do it when you pray asking Him to do it and believe He will do it.  Lamentations 3:25 "The Lord is good to those who wait for him, to the soul who seeks him."   
Are you yearning to see change in your marriage for the better?  Do you have a desire to see your spouse become the greatest husband or wife?  Remember this fact; your spouse is desiring the same for you too.  We all have flaws.  We all need change but we waste precious time trying to change each other without success.  We get miserable when we do not see the change for the better, not uderstanding that we cannot change each other.  We actually have the luxury of taking our requests to God in prayer, believing for Him to answer our request and waiting to see the answer in His perfect timing, while doing our part by building our marriage relationships.
Focus on the good about your spouse and allow God to fix the imperfections in your spouse.  You may not be able to do it but you have the privilege of partnering with a GREAT, ALL-KNOWING God through prayer, believing in prayer and waiting for the answer to your prayer.  Huddle up and enjoy each other in marriage while you both wait on the Lord.
Contact information:  Carim Hyatt's Profile – edit (dot.cards)
Get your copy of STAYING MARRIED BECOMING ONE FLESH AT: https://www.amazon.com/STAYING-MARRIE…
Be encouraged as you watch our TBN video interview on marriage.
About The Author