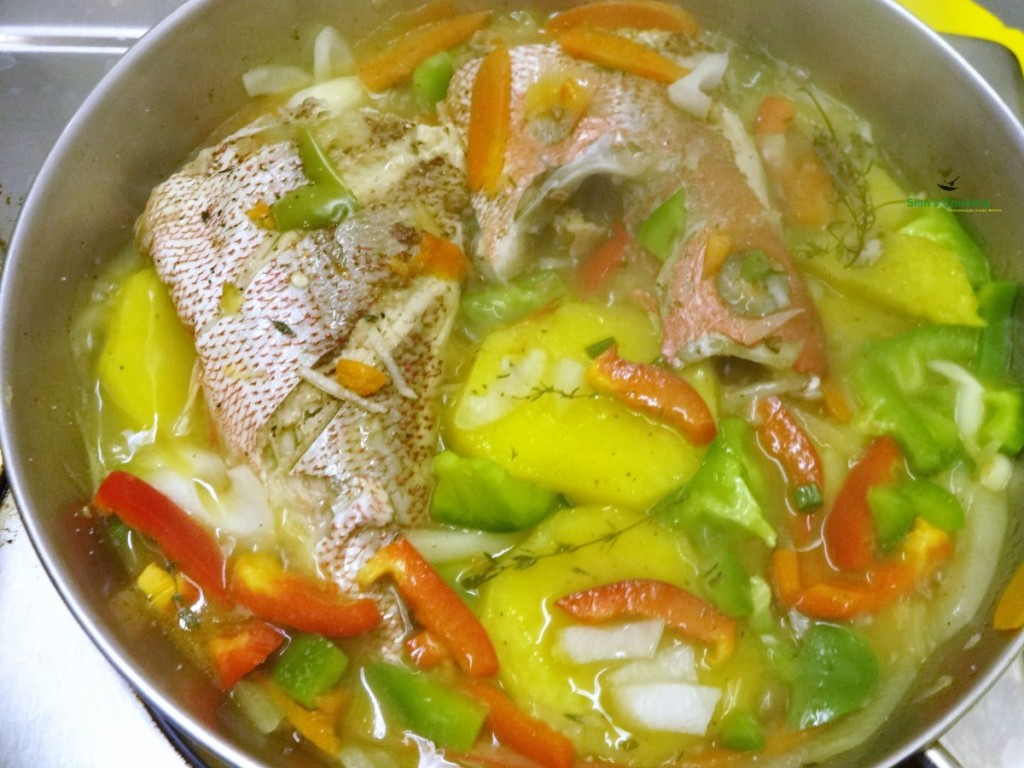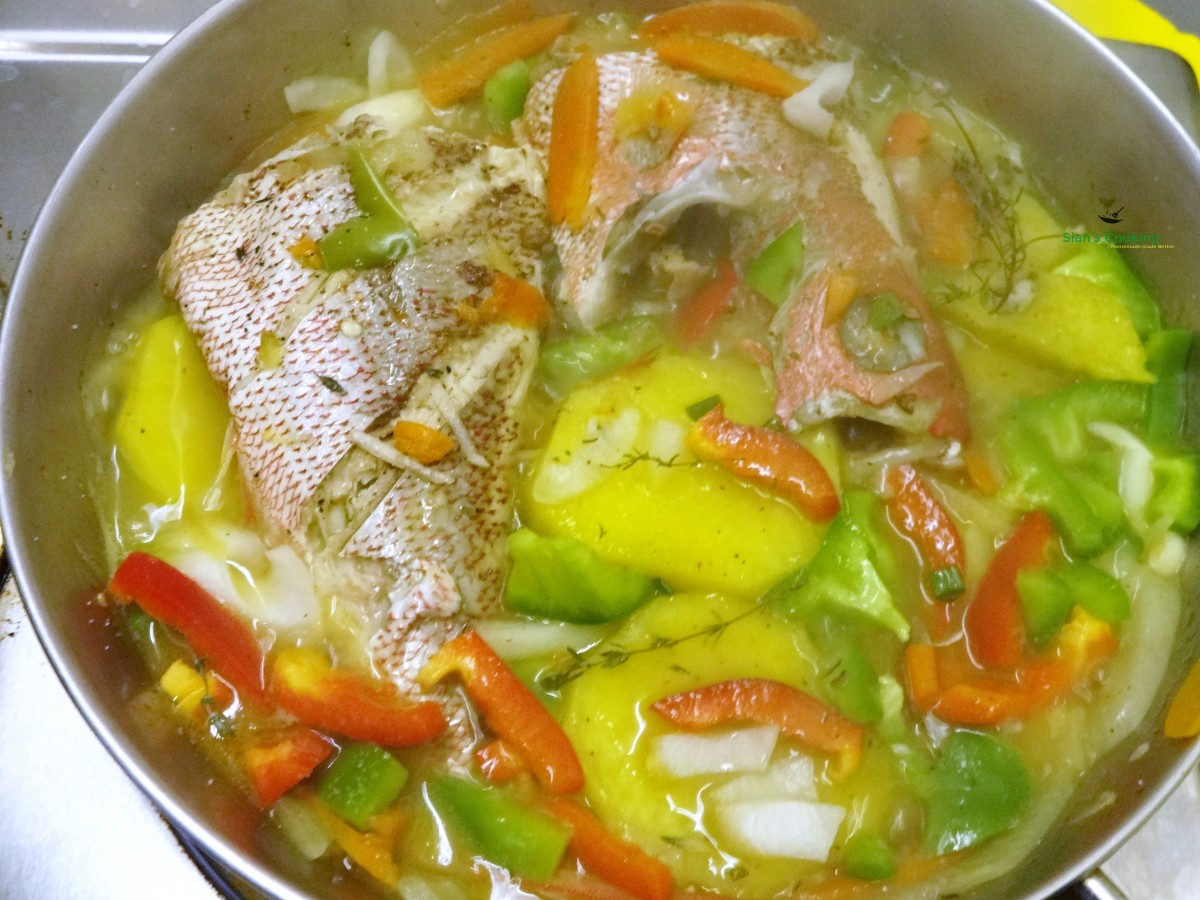 There is something special about Jamaican style steamed fish. Though this recipe can be made using any firm white fish, Snapper is one of the most popular choices. To prepare, the fish is cooked in a buttery sauce laden with fresh vegetables and accented with herbs and spices for a delicious meal that can be eaten alone, with crackers, rice or ground provisions. Every cook has his/ her way of preparing this dish but when prepared properly the results is melt in your mouth perfection. Steamed fresh fish, like plenty of other Jamaican foods is rumored to be an aphrodisiac. Aphrodisiac or not, I promise this is one of the most delicious, satisfying meals you will ever enjoy.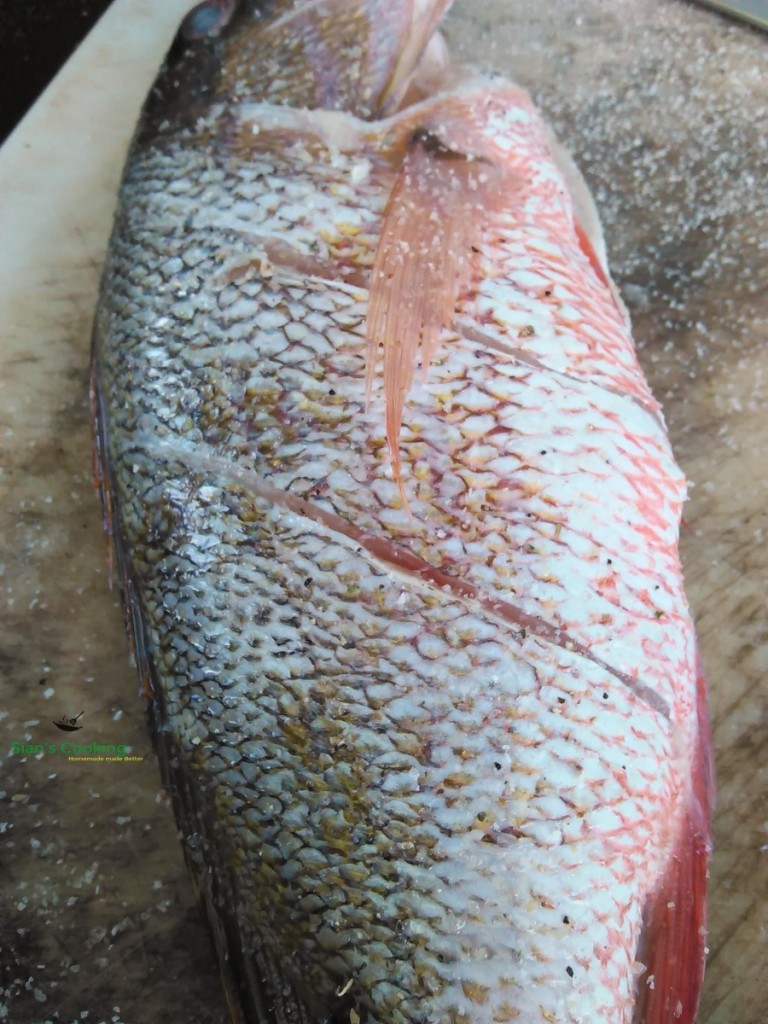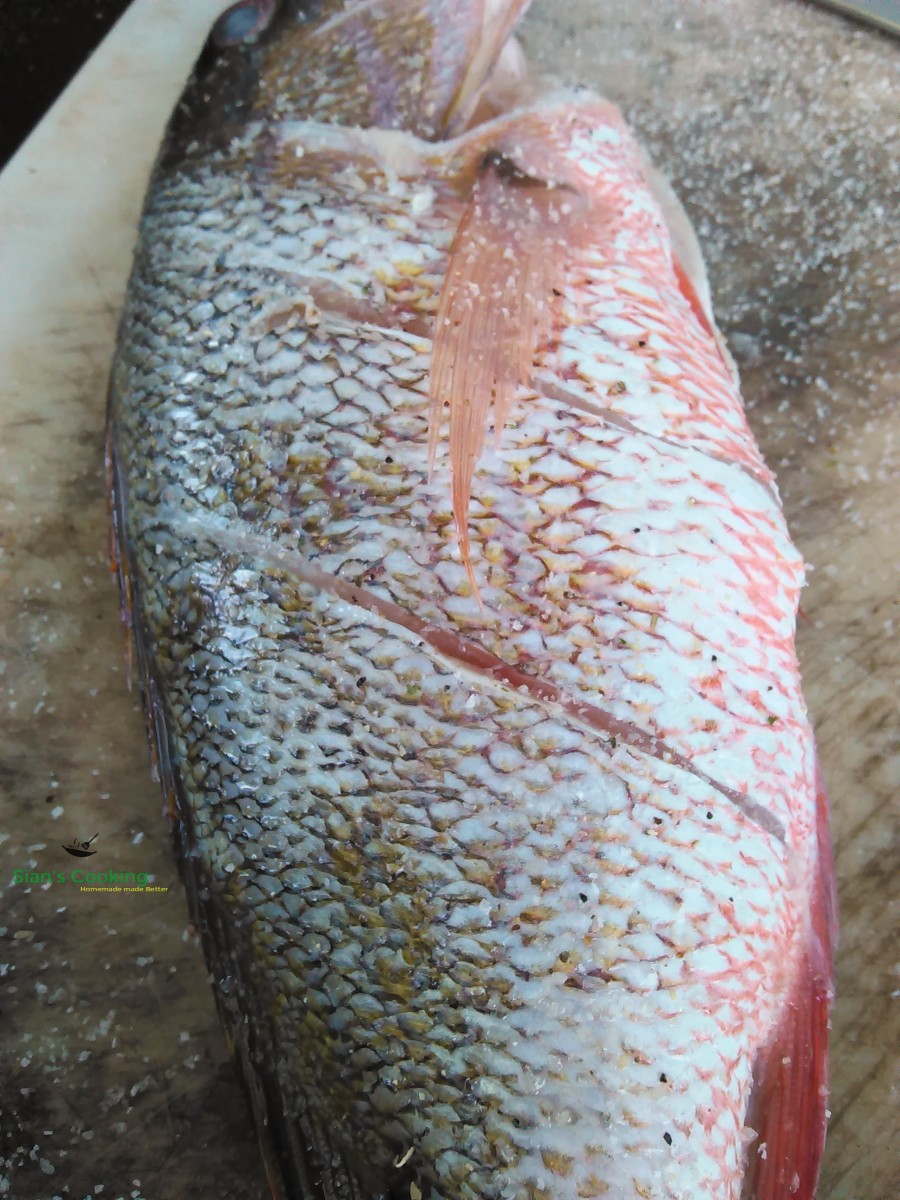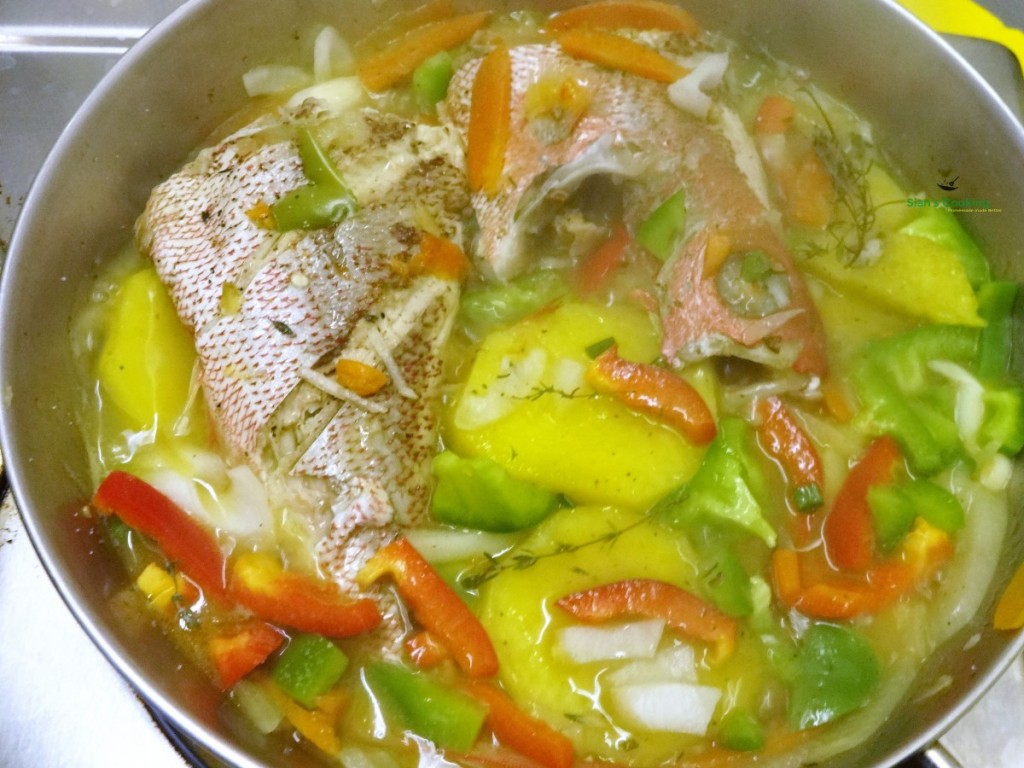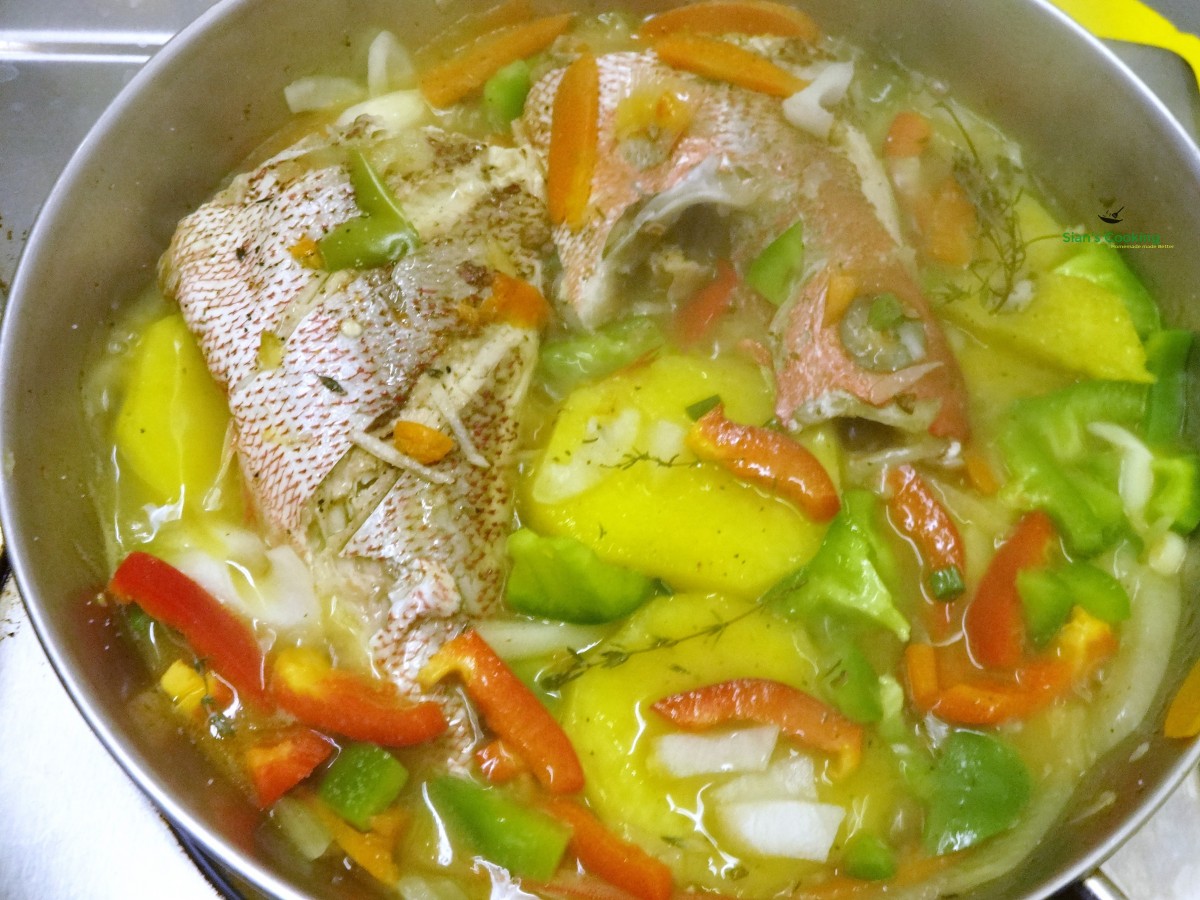 INGREDIENTS
1 lime
2lb. whole fish
2 C. cold water
3 TB butter
salt and black pepper to taste
2 med carrots, cut up
1 sm bell pepper, cut up
¼ scotch bonnet pepper, optional
1 lg. onion, chopped
2 cloves garlic, chopped
2 sprigs thyme
2 stalks scallion
INSTRUCTION
Rub fish inside and out with cut lime. Rinse with cold water. In a large skillet melt butter, over medium heat. Add all ingredients except fish. bring to a boil, cover and simmer for about 10 minutes. Add fish, cover and let cook for another 20 to 25 minutes. Serve with hard crackers, boiled green bananas, ground provisions or over a bed of white rice.
NOTE&
**If you are a novice or if you just don't feel like it… have your fisherman remove the gills and trim the fins for you.
**Though you may use any combination of vegetables; garlic, onions and thyme are a must when preparing this dish.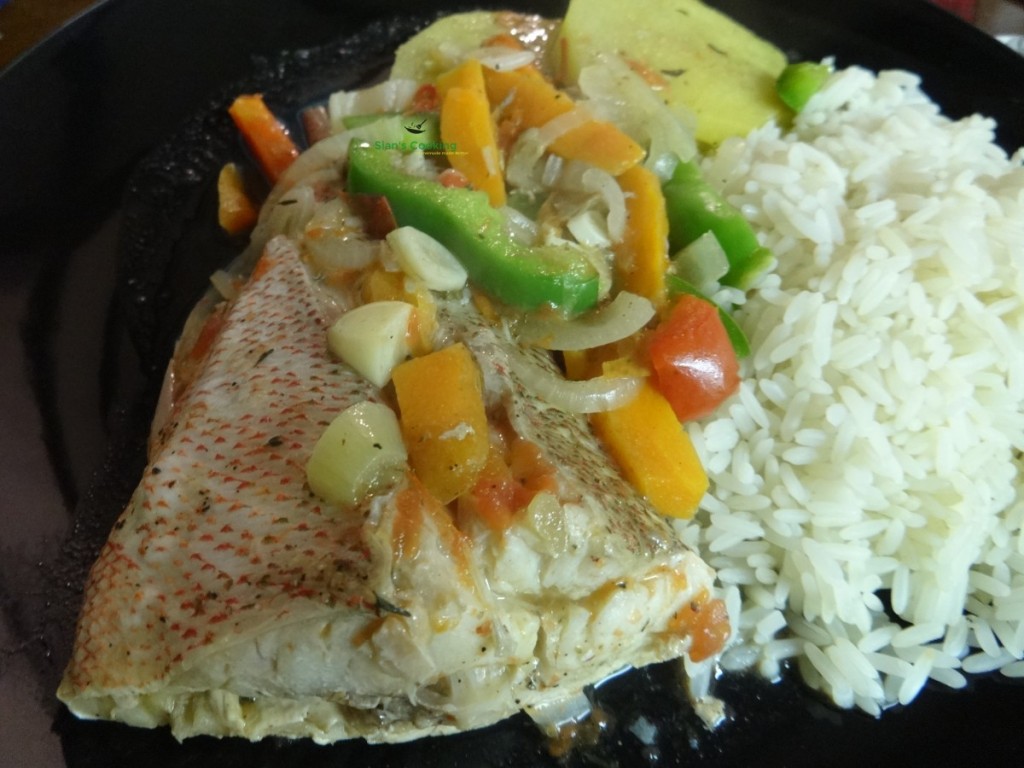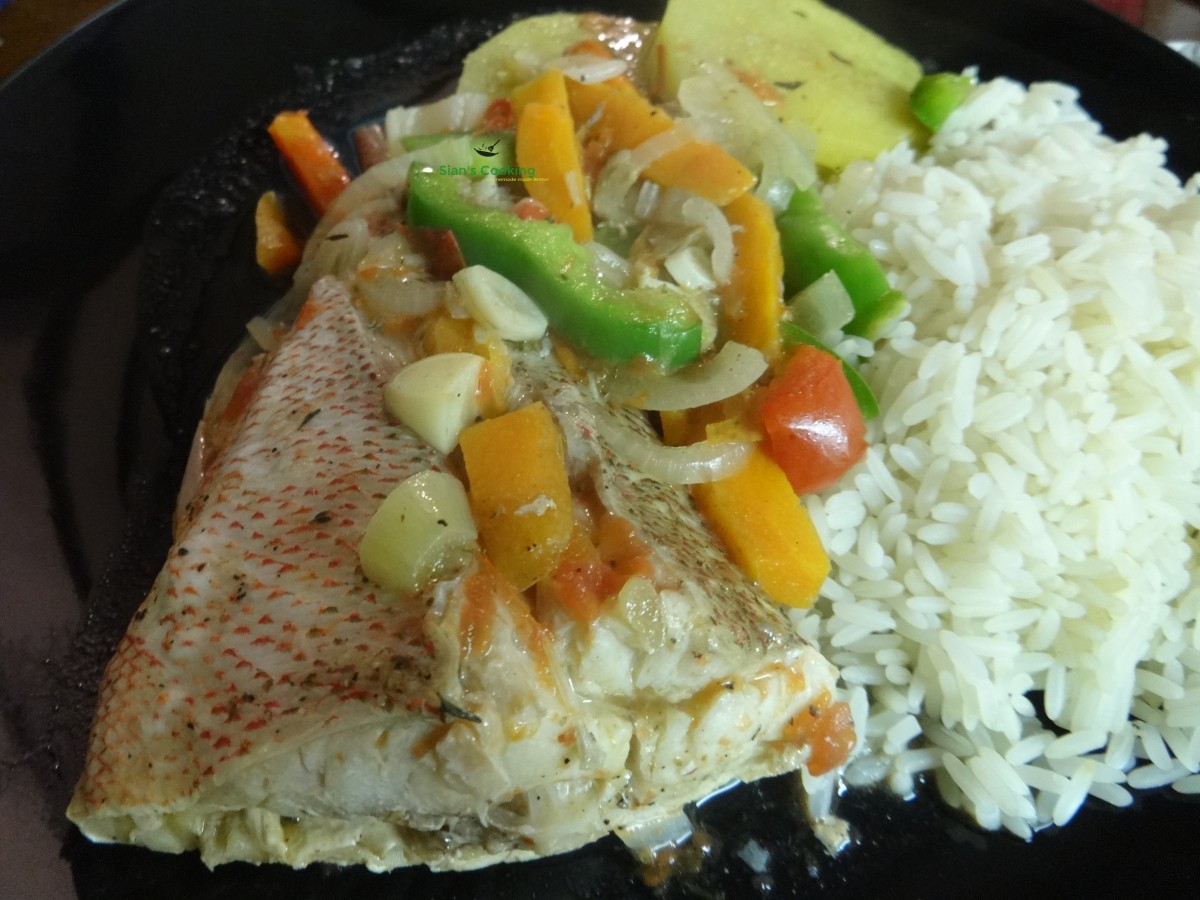 Sian Rose, an award winning chef has been featured on the Food Network. Her first cookbook, Nyammings: 88 Authentic Caribbean Recipes, can be found on Amazon.com in print and Kindle. Find her blog at www.sianscooking.com and stay up to date with all her culinary adventures.