The 2022 Best of Jamaica results show, the annual event organized by Jamaicans.com, awarded the title of "Best Jamaican Radio/Online Personality" for 2022 to Chiney K Pop Girl. She was chosen via a survey conducted by Jamaicans.com, the leading media platform for Jamaican and Caribbean news, travel, food, and culture. Her win was announced on the 2022 Best of Jamaica Awards Show hosted by Jody Ann Gray and Xavier Murphy.
Chiney K Pop Girl is the professional name of Kerry Ann Collings, who was born in Kingston and attended Wolmer's Girls' School until she was 15 years of age. Chiney K Pop Girl was born with a creative urge, and she cites her years at Wolmer's High School as inspiring her love for the arts. She moved to New Jersey to complete her secondary education and graduated from William Patterson University with a degree in Media Studies. After enjoying some success on the radio, she enrolled at California State University, Northridge, in 2015, and focused her interests on cinematography and film production.
While she always wanted a career in the entertainment industry, the application process frustrated her, but the experience of rejection in the transition from academics to the professional world inspired her to buy a camera and document her daily activity. In essence, and so she created her own space in which to display her interests, a move that resulted in her first web series, "On My Mind," which was an instant hit on YouTube. During the COVID-19 lockdown, the media personality's production efforts slowed, but she used the time to create content on Instagram and TikTok, ultimately gaining over 300,000 followers who watched her comedy skits and vlogs.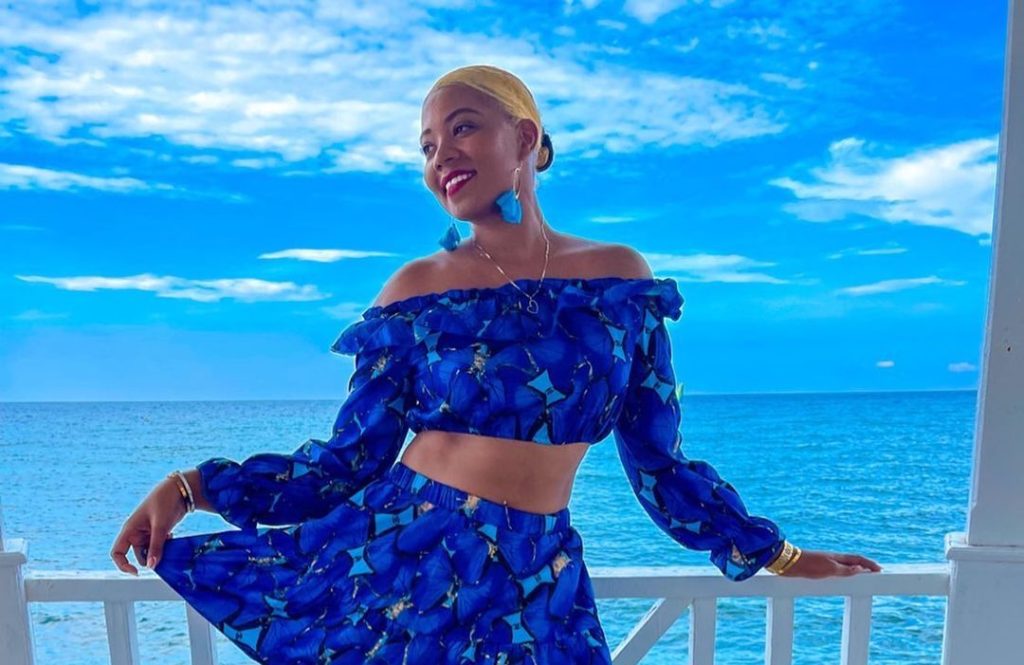 In 2017, she reinvented herself and become Chiney K Pop Girl and turned her attention completely to social media, helping Caribbean brands and local celebrities improve their sales and visibility. She credits Alan Mruvka, the American entrepreneur and co-founder of Movietime, as her mentor who taught her about the entertainment industry.
She is also a successful entrepreneur with her own line of organic, natural beauty products. She started Joli Faire Organics in 2018 after taking a trip to India where she intended to launch the "On My Mind" series. However, she became interested in the natural hair care products used by locals in Mumbai. She is now the head of Joli Faire Beauty and the Joli Faire Media Group, as well as Joli Faire Hair. She lives in New Jersey and co-hosts "Fire It Up" on Fyah 105.
She would like to be an inspiration to young people and encourage them to pursue their dreams, regardless of whether they follow traditional paths to their goals or not.
Photo – Chiney K Pop Girl