CNN journalist David Culver became interested in "magic mushrooms" in 2022 when he was researching a story about Oregon's legalization of psilocybin, the psychoactive drug in the mushrooms. Oregon, along with other states and cities, has decriminalized the use of psilocybin for the treatment of anxiety, depression, and Post-Traumatic Stress Disorder (PTSD), creating what some have called a "psychedelics renaissance."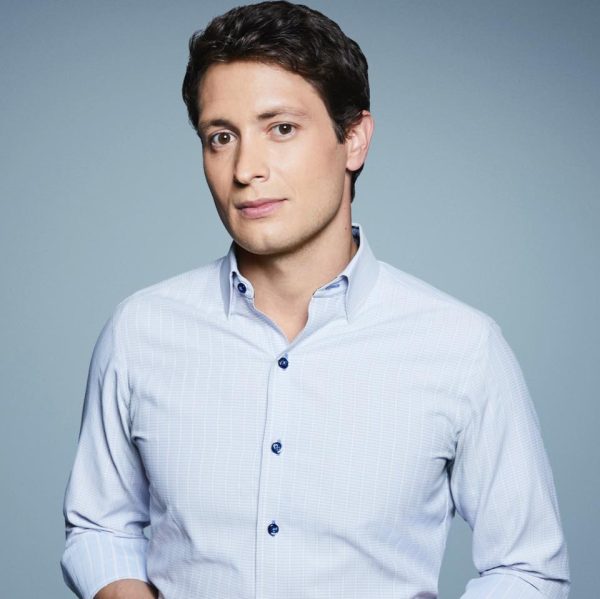 Psychedelic Retreats in Jamaica
Culver's initial intent was to report on the activities at a psychedelic retreat in Jamaica, a country in which it is legal to grow and consume the mushrooms, the passionate advocacy of those who had used psilocybin led Culver, who has often fully immersed himself in research for a story, to have his own experience with the drug. He chose the retreat on the basis of its focus on the therapeutic rather than recreational use of the drug and the founder's initial rejection of his request to do a video report. He told Culver that following the experience of a few of the Americans at the retreat would be intrusive to those  who sought inner healing through the drug. He relented when Culver decided to join the others, partaking of the mushrooms himself and taking his own personal journey. Culver then got his physician to sign off on his participation, went through the retreat's health screening, and "put in the work" beforehand to define what he expected from the two sessions in which he would consume psilocybin.
A New Tourism Market for Jamaica
Business analysts believe that the tourism sector in Jamaica will be significantly altered by the increasing interest in psychedelic mushroom tourism. "Magic mushrooms" are legal in Jamaica, unlike in many other parts of the world, and the nation is actively seeking investors in hopes of taking advantage of the growing psychedelic industry. The industry could total some $8 billion worldwide by 2028, according to Reuters, and Jamaica is well positioned to take early advantage of the trend. There are at least six psychedelic retreats currently operating on the island, each one established recently with the blessing of the government, which continues to be open to private investment in the industry. In 2023, MycoMeditations in Treasure Beach reported charging each guest over $23,000 for a week's stay with three dosing sessions. According to CEO Justin Townsend, at least half of its guests report having "a mystical experience" and reduced stress levels following the sessions. Vice president of marketing at the Jamaica Promotions Corporation, Gabriel Heron, noted that there is a great opportunity for Jamaica to embrace this type of tourism by aligning it with the health and wellness industry.
Jamaica's Psychedelic Retreat Resorts
There are several psychedelic resorts in Jamaica offering a variety of experiences. Beckley Psilocybin Retreats Beckley at Good Hope in Montego Bay caters to first-time users with six weeks of training in techniques informed by psychotherapy and neuroscience, breathwork, meditation, and mindful-movement sessions; Atman Psilocybin Retreats on Montego Bay Lagoon offers four days in a legal and safe environment for novices in groups of no more than a dozen people and comfortable rooms on a private beachfront property; Myco Meditations Concierge Retreat in Treasure Beach provides both low-dose and high-dose sessions with personalized care suitable for those wanting relief from extreme levels of trauma, anxiety, and depression; Mycelia Psilocybin Retreats in Montego Bay offers workshops on healing with magic mushrooms with guidance from a psychotherapist, facilitators, and VIP hosts and progressively higher doses of the drug over four days; and Silo Wellness in Coral Cove offers guided wellness trips in a private location free of distractions with three-night or four-night options and two psychedelic mushroom ceremonies.
Culver's Conclusions
Two of Culver's fellow trippers shared their journeys on CNN in "The Whole Story with Anderson Cooper: Magic Mushrooms: Can They Change Your Mind?" but not all the participants had a positive or lasting effect from the retreat. Culver said he is not in a hurry to take psilocybin again, but he ended his therapeutic session grateful for the experience and for the others who shared their personal experiences.
Photo – Official Facebook Page for David Culver