Canadian Reggae Artist, Lucas DiPasquale began playing guitar at 8 years old, and after a few years, he started singing and recording covers which he uploaded to YouTube and Facebook for friends. It was his 2014 Popcaan mash-up that changed everything. After the dancehall artist shared the acoustic cover on his Twitter page, the video gained viral attention in the social media sphere and beyond.
Tell us about your background and how did you get started in reggae music?
I started playing music at the start of high school and started performing shortly after. I did a lot of covers of the songs I was listening to at the time, and I didn't really care which genre they were. I mostly listened to hip hop, but when I started playing the guitar I got into a lot of singer-songwriter stuff. I started listening to dancehall in high school because a lot of my friends were into it, and I ended up listening to more reggae music because of it. My friend Kelly and I made a lot of different covers together, and uploaded them to YouTube every so often. In first year university I made a cover of a bunch of Popcaan songs I was listening to and put them on our channel, and that's how my career started. I owe a lot to dancehall!
Tell how about your song "Do It Like"? Did you write the song? What was your inspiration to write the song?
The song was originally written by Stylo G, Mojam and I. We had a session together in London, and Mojam played us a few different beats to start with. Stylo and I really liked this one, and from there we pretty much just sang ideas aloud to each other until we got something cool. Our goal was to make a song that people can dance to and I think we definitely did that. I have never tried to do that with my music, we then had the opportunity to open it up to Kardinal and Konshens to write their verses which was amazing. It was great to get to work with these three very exciting artists.
What is the best compliment you have gotten about the song?
We played it for Tarrus Riley and he said it was bod. So awesome.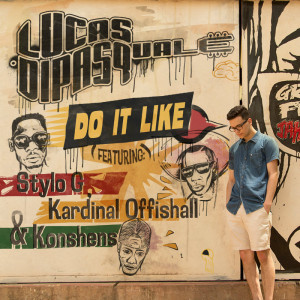 When can we expect your album to be released?
I am putting out an EP (titled 'Post Secondary') near the end of August. Hopefully an album comes soon after that!
What is the reggae scene like in Canada?
There are a lot of different events going on in and around Toronto: Toronto Reggae Fest, Caribana, Jambana to name a few. The culture is definitely alive and well in the part of Canada that I am from. Just waiting for Chronixx to come perform!
What was the first Reggae song you ever heard?
Probably Don't Worry Be Happy by Bobby McFerrin but I remember listening to a lot of Bob Marley when I was very little. I used to burn old Sean Paul songs (Like Glue, We Be Burnin) onto CDs and play them in a silver walkman.
Who and what are your influences?
I listened to a lot of Outkast, Young Jeezy, T.I., the big rappers when I was growing up. They are definitely some of my largest musical influences. Louis Armstrong has always been one of my favourites, and I think my admiration for his voice and his trumpet playing made me strive to improve my voice and my guitar playing.
Who is your favorite Reggae Artist?
I have definitely listened to the Welcome to Jamrock album more times than any other reggae album, so Damian Marley is definitely one of them. I don't think I could name one as my all time best.
Happiest childhood memory is…
Vacationing with my parents and two brothers, or playing basketball with my friend Ben.
Growing up my hero was…
Ray Lewis, linebacker of the Baltimore Ravens. I am doing this interview under a poster of him.
A movie I never get tired of watching is…
Rush Hour 2, or Remember the Titans.
Finish the following sentence "If I was not an entertainer I would be……
I'd like to write a TV show. I was in school for media production before I started doing music.
If you were stuck on a deserted island and given the choice of 2 albums to put on your ipod which artist would it be?
Speakerboxx/The Love Below by Outkast and a Louis Armstrong Greatest Hits record.
Do you eat Jamaican food? 
Every time I visit the island I eat as much as I can. Jerk chicken, jerk pork, ackee and salt fish, festival, plantain. Last time I visited Stephen took me to Hellshire Beach and we had fish fry. Delicious.
Thanks for your time. Do you any closing thoughts?
Thanks for your interest and thank you for listening!
Follow Lucas DiPasquale: