So some people are upset because folks came out in their Afrocentric garb to watch/celebrate Black Panther movie? But why? Leffe people dem mekdem jress ow dem waah jress.
Yes some are just going along with the flow and it's back to normal next day. The truth is to see in the theatre a superhero film with a black guy (not the first Will Smith did a superhero role) based on a Marvel character IS SOMETHING TO CELEBRATE.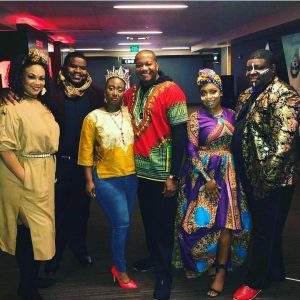 Not to mention that the film is directed by a young black filmmaker. His 4th project. The costumes, the sequences, the raft of characters. The villain brought to the screen the modern real life anger in many a black young men in these times.
I have no words to describe the story that unfolded on the screen before me but certain subliminal and not so subliminal messages WERE POSITIVELY CLEAR…there is a far more richer history of the African heritage than is popularly told. This can easily become a cult classic.
The strength of the both black men and women was reinforced…the integrity of a people was displayed (no matter how fictional) just like Q in James Bond here is a young black woman being in charge of scientific operations and innovations.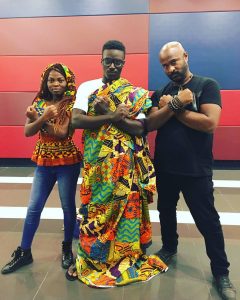 It is a fable….but so was electricity…and the internet! If you get my drift….
I'm just as excitied to see a sea of chocolate faces on the panorama of the IMAX screen as I did when I first saw WAITING TO EXHALE. A movie that ALSO had sold out tickets for many many nights!
The film speaks to social responsibility as well. The movie may not even be on any Oscar radar….but this team's hat has been thrown into the ring.
The movie Black Panther is a call to "home"😁
Photo:_aliness_p, christyshivon, yawgyebi