Jamaica's Minister of Tourism Edmund Bartlett and the Undersecretary of Foreign Trade and Industry in the Ministry of Economy in the United Arab Emirates (UAE), Abdulla Al Saleh, met to discuss ways to facilitate greater cooperation between Jamaica and Dubai in regard to tourism.
Ministers Seek Areas Of Cooperation
The ministers met at the UAE Ministry of Economy, the entity that oversees tourism in Dubai, an oil-rich nation in the Middle East. They discussed potential areas in which cooperation in tourism would benefit both countries and their citizens.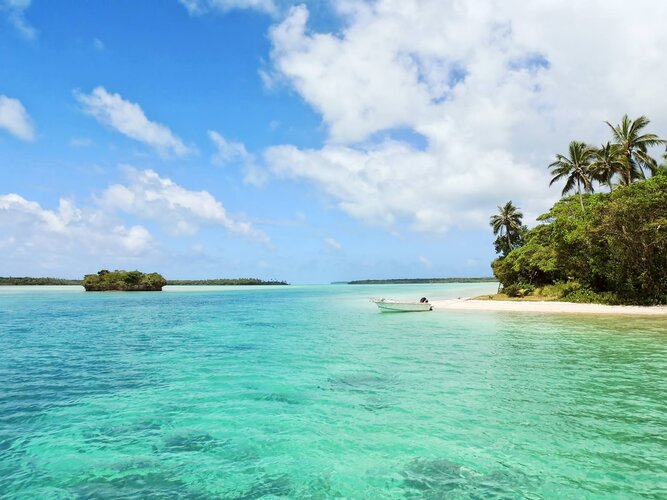 Collaboration on Tourism to Benefit Both Nations
As a result of the meeting, Jamaica and Dubai reached the conclusion that they could collaborate in tourism, with Dubai supporting Jamaica in regard to the development of the Meetings, Incentives, Conferences and Exhibitions (MICE) market, and Jamaica providing reciprocal support in terms of resilience and sustainability, expansion of human capital programs, product development, and marketing. He added that Dubai Ports, one of the world's largest, is seeking partnerships around the globe and that Jamaica would be a good starting point for the initiative.
UAE Outpost of Jamaica-Based tourism Resilience/Crisis Management Center Discussed
Also explored during the meeting between Bartlett and Al Saleh was the critical issue of the potential establishment of a UAE outpost of the Global Tourism Resilience and Crisis Management Centre (GTRCMC), which is based in Jamaica. An outpost in the UAE would be the GTRCMC's latest satellite location; it currently has offices in Kenya, Jordan, and Canada.
The GTRCMC's mission is to help with the preparedness, management, and recovery of tourism destinations from crises and disruptions that have an impact on tourism and endanger global economies and livelihoods. It operates in an international context characterized by new challenges and opportunities to improve tourism destinations and ensure the sustainability of global tourism.
Additional Discussions Slated For Later In 2023
Further discussions will occur to formalize the discussed arrangements via a Memorandum of Understanding (MOU) when Jamaica and Dubai join other nations at the 28th session of the Conference of the Parties (COP 28) from November 30 through December 12, 2023, in the UAE.
Photo – Unsplash