Professor Neville Ying reminded me of a United Nations quote about the expectation of education in an article published this week in the Jamaica Observer: "Learning to learn, learning to do, learning to live and work with others, and learning to be prepared for a future that is unpredictable and uncertain." Every nation should adopt, guard, and protect this principle; Jamaica should be first on the list.
Attacks on the education system in an attempt to dumb down a nation should not be tolerated. Policies should be in place to protect and nurture the children who are the nation's future.
I was surprised last year by the term "fully dunce" that appeared in newspapers across our beloved country. The newspapers referenced the origin of this dunce culture to a song released by artist Valiant entitled Dunce Cheque.  However, I realized in dancehall, the good comes with the bad. It will go away, I remarked. Not so, it seems. This week, as I scrolled down my social media page, I saw a picture of a student wearing what I thought was a photoshopped backpack with the word "dunce" written across it. Again, assuming the backpack image was photoshopped to include the word "dunce," I downplayed the effectiveness of the picture. It would go away, I said. To my surprise, the backpack was genuine. It went on sale and sold out in Jamaica. This was an appalling reflection of what is considered "back to school."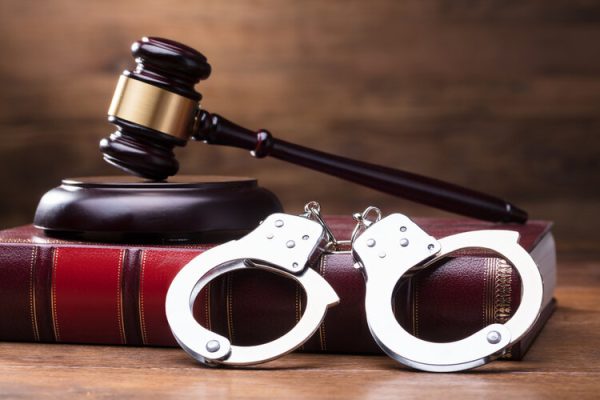 My logical question was, where is the government policy on business enterprise? Where is the police? The business sector that it impacts? And why are parents buying such an idiotic approach to school supplies? Though all the other questions were essential, I focused on the final one: Where are the parents? The actions of these parents purchasing a dunce backpack speak to a deeper problem in our nation. Which raises another question: Do parents care about education and their children? The ultimate goal of education is to prepare children to navigate life and contribute to society once they become older. What type of society? I used to think of only one kind of society: one that will advance our nation. The manufacturing and sale of this backpack and the purchase by parents is an attack on the foundation of our country, education system, and our promise, written in the National Pledge, where we each pledged: "the love and loyalty of our heart, the wisdom, and courage of my mind, the strength and vigor of my body in the service of my fellow citizens…to work diligently and creatively, Jamaica may….. may increase in beauty, fellowship, and prosperity, and play her part in advancing the welfare of the whole human race."
There is a more profound concern for who parents are. Where do they learn? What did they learn? Who do they learn from? What kinds of belief, mentality, and behavior has emerged from the learnings? If the answers to these questions elicit further concern, what is next? It means the proper barriers (policies) are not in place, and any "storm of the dance hall" or "trade winds of adverse culturalism" can overtake the premise of good education, which is of further concern.
Now that the dunce culture is going to school, what is the purpose of education? Why bother sending children to school with a backpack claiming dunce? Since school's premise is learning to learn, do, live, work with others, and be prepared for a future, why bother?
We have recently encountered heavy losses in education. Jamaica's children had lost an estimated 1.3 billion in-class hours due to COVID-19 school closures. Many students could be accounted for even a year after the government opened for regular business. More highly qualified teachers are accepting jobs in foreign countries, opening the doors for less experienced, less skilled teachers out of teachers' colleges. Economic conditions already hinder education, and schools' infrastructure and environment are operating below expectations. The Ministry of Education and Youth's mandate is to provide quality care and education in an innovative, inclusive, and enabling environment, thereby creating socially conscious and productive Jamaicans. But now, the dunce culture.
Let us discuss the expectations from dunce culturalism. According to the National Adult Literacy Survey, 70% of all incarcerated adults cannot read at a fourth-grade level, "meaning they lack the reading skills to navigate many everyday tasks or hold down anything but lower (paying) jobs." Data supports that those without sufficient income earned by work are the most prone to committing crime. Therefore, dunce culture is another responsibility teachers must include in their already extensive list of stresses and another category of anti-education and pro-crime individuals getting ready for the streets. What will our country be with high illiteracy levels and anti-education, dunce culture?
The government is responsible for gutting out the creation of a dunce culture, or it is opening the door for higher property and violent crimes? Once this culture gets further into the psyche of our citizens, it becomes another shift that we will have no control over.  The value of education should be paramount in a country that is already struggling with how to educate the students and to keep the crime rate low.
Suggestions: Update school policies, giving principals more latitude to restrict activities that are counter-education practices but monitoring and empowering boards to use logic, reasoning, and democracy to make sound judgments. Academic, technical, and vocational education must be guarded and protected for the future of our country.
Jamaica is a free enterprise system, but monitoring is essential. The fiber of our economy, culture, politics, and education is built on advancing our children's knowledge. Policies should be implemented within the laws to properly manage what is sold and introduced to families and children. Get back to the drawing board.
Finally, if the country feels that this problem began with an artist who introduced the dunce culture to the nation, find them and have him work with schools to start the recovery process. It is still young in the game of negative culturalism.
Photo – Deposit Photos