New York Senator Charles Schumer, the United States Senate Majority Leader, announced that Jamaican American Orelia Merchant has been confirmed and will serve as a judge on the US District Court for the Eastern District of New York (EDNY).
Daughter of a First-Generation Jamaican American
Senator Schumer had forwarded the name of Merchant, who was born in the Bronx and currently lives in Brooklyn, to the Biden Administration to serve as a federal district judge, championing the nomination of a woman whose father is a first-generation Jamaican American.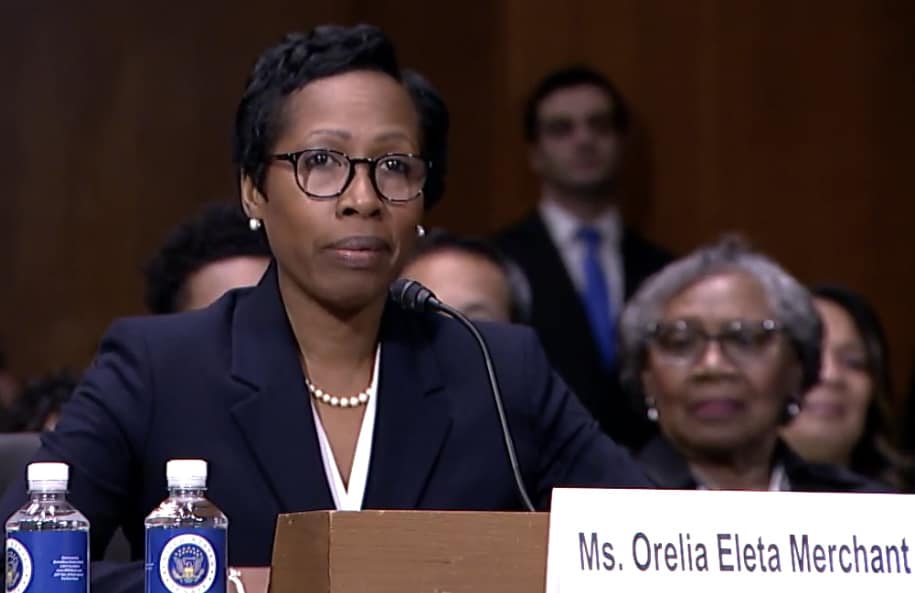 Confirmed by US Senate With a 51-48 Vote
As a representative of one of the most diverse groups of judicial selections by the Biden Administration, Merchant was confirmed by a 51-48 vote in the Senate, with Senator Lindsey Graham, the leading Republican on the Senate Judiciary Committee, being the only member of the Republicans in the Senate to cast his vote for her confirmation.
Good Read: Irwine Clare, Chair of Team Jamaica Bickle, Honoured by Consulate General of Jamaica New York
One of America's Best Legal Minds 
In an interview with the Caribbean Media Corporation, Merchant noted that Merchant brings her extensive leadership and judicial experience to her role. Serving as Chief Deputy Attorney General in New York, she manages 8,000 active cases and 450 employees, including 250 attorneys, in various prosecutions and defense actions and in complex state and federal court cases. Schumer said Merchant brings her integrity and professionalism with her to work every day and that he was proud to have championed her nomination to the federal bench. He described her as a "brilliant legal mind" that will ensure the EDNY bench is more reflective of the diversity of the population it serves.
Graduate of Dillard University
Orelia Merchant graduated from Dillard, the historically Black university in Louisiana, earning a BS degree in physics and mathematics. She also earned a master's degree in marine science from the College of William and Mary in Virginia, and her law degree from Tulane University Law School in New Orleans.
Devoted to Public Service
In stating his confidence that Merchant would bring her legal talents and commitment to the public good to the federal court, Schumer cited her dedication to serving her community and ensuring that the law is applied equally to everyone. Her experience includes serving in the EDNY office and as assistant regional counsel for the US Environmental Protection Agency, Region 5, Chicago. She was also a special assistant US attorney in the Eastern District of Louisiana in its civil and criminal divisions.
Photo –  Official Facebook Page for Dillard University National Alumni Association