The access to freedom is such a privilege many often miss out on.  Every married couple has this golden nugget which can help to BOOST marriages, but miss it.  Deception is a very subtle thing which lead to chaos, war, fights, conflicts and much more fire in marriages which can be avoided.
The greatness of married life is the revelation of so many great things for those husbands and wives who commit to not throwing in the towel at the drop of a dime.  Even greater is the results of a powerful marriage that endures hardship through this one great privilege.  This privilege is CHOICE.
Along our marriage journey Michelle and I have learned the importance of CHOICE.  We have discussed this word and its awesomeness.  When husband and wife are connected as becoming ONE FLESH, choosing has to be the utmost importance along the journey of marriage.  Arguments will happen.  Conflicts will arise.  Do not miss this one fact though.  You have the power to CHOOSE these four things even in the middle of the hardest fights or conflicts.   Make them your new year's marriage resolution.
LOVE
Whenever Michelle and I experience a fight, which cannot be avoided, that cozy feeling of together starts slipping away.  It happens in every marriage.  But it does not have to leave for good.  A hint of kindness, a shot of goodness, a sacrifice of patience or self control will always mend the tension.  REAL LOVE LOVES, EVEN WHEN REAL LOVE DOES NOT FEEL LIKE LOVING.  There it is!  It is the CHOICE you make to show REAL LOVE at the time when it is needed most that will be the fire extinguisher needed to put out that momental marriage fight.  Do not give in to the deception that says "I CANNOT SHOW LOVE WHEN THINGS ARE BAD."  Actually, that is the exact moment when REAL LOVE is needed.  The reality is, love is really needed when hate starts to set in, not when things are honky dory.  CHOOSE IT.
JOY
Upon speaking with so many married couples, the one thing that stands out the most is usually the phrase "I AM NOT HAPPY IN MY MARRIAGE."  I usually respond with "HAPPINESS WILL NEVER STAY WITH YOU" and i would get that strange stare saying "WHAT DO YOU MEAN?"  The truth is things will make you happy for a little while.  Your spouse can make you happy for the moment.   Buying a car or a house can make you happy for a season.  The lie is a novelty can never give you ongoing happiness.  The sad reality is, happiness does not last forever.  JOY is the everlasting CHOICE that will keep you and spouse going, not happiness.  Happiness is temporary but JOY is permanent, but only when CHOSEN.  The kiss feels good for the moment but is forgotten when the garbage is not taken out or the food is not ready when you are hungry.  The sex is great but cannot overcome the argument that comes the next day or hour.  JOY is a God-given privilege to CHOOSE even when happiness leaves.  JOY is on your inside for you to choose even when your spouse is not speaking with you.  JOY only comes from a relationship with the giver of JOY, God.  CHOOSE IT.
PEACE
Many say they have no peace.  The reality is, we all have peace.  "My peace I leave with you.  My peace I give to you.  I do not give to you as the world gives.  Do not let your hearts be troubled and do not be afraid."  John 14:27.  Jesus, the prince of peace has already given you and your spouse peace.  You just have to CHOOSE it in your situation.  Ask God for the grace to do it.  He wants you to have it.  He will give you the grace.  You can CHOOSE to maintain your peace even in the midst of temporary disagreements and quarrels.  Peace will keep you AT PEACE.  CHOOSE IT.
HARMONY
There is nothing like going out to work or being away from each other and cannot wait to come back together with each other as husband and wife.  Just the same, there is nothing worse than leaving home and have no passion or urge to go back home.  A home filled with HARMONY is a home filled with Love, Joy, and Peace.  When both husband and wife CHOOSE to live in harmony, LOVE, JOY AND PEACE refuses to leave the home and the marriage relationship explodes into an experience like never before.  CHOOSE IT.
Michelle and I are on our own journey in marriage for over twenty years and have come to the greatest understanding of FREEDOM OF CHOICE and have made this our marriage resolution to CHOOSE LOVE, JOY, PEACE AND HARMONY.  These four are major ingredients to cook up the greatest tasting marriage relationship one can have.  But remember this fact, you are at your greatest place of CHOOSING when you accept Christ as your personal Lord and Savior.  MAKE THE CHOICE TODAY and make these four MARRIAGE RESOLUTIONS.  Michelle and I continue to pray for all marriages.
About The Author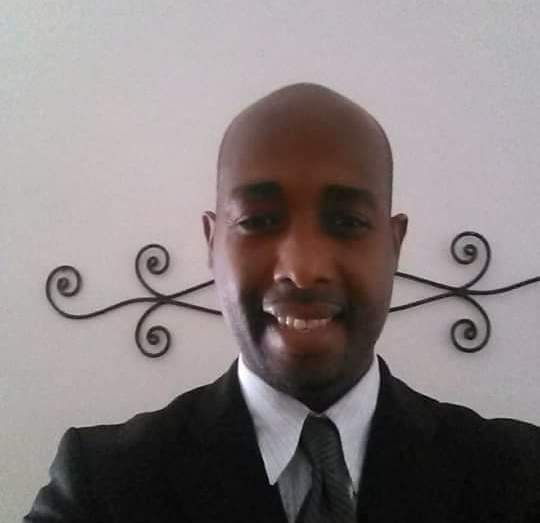 Carim Hyatt was born and raised partially in Jamaica, West Indies.  He is one of seven children from the Hyatt family and has grown into a great man of God.  Carim had the luxury of seeing his grandparents model a Christian family life while portraying a marriage in God's image.  Carim had his mother in his life also and learned a great deal about values and wisdom.
Carim's passion is marriage and family. He and his wife Michelle are hosts of MARRIAGE IN A MINUTE, a radio talk show reaching all over the world.   He has authored two books, The importance of Salvation and Staying Married Becoming One Flesh.  Carim's third book, PURITY IN PREPARATION FOR MARRIAGE is soon to be released.  His journey has taken him from Insurance adjuster to minister through writing and public speaking.  Carim leads men's ministries, married couples lifegroups, praise and worship along with many other areas of ministry as God has led him.  Carim and his beautiful wife Michelle have appeared on Television programs , namely TBN, speaking about marriage and family.  He is a great motivator, mentor and loves the Lord with all his heart.  His passion is to see every marriage go the long haul while being molded into God's image.  Join Carim on this great journey as He reaches the unsaved for Christ while continuing to encourage marriages and families.
Read all our articles on marriage at https://jamaicans.com/author/carimhyatt/
Visit our website for encouraging resources for your marriage at www.MarriageVantagePoint.com (you are the MVP in your marriage.
Listen to MARRIAGE IN A MINUTE on our weekly podcasts at https://anchor.fm/carim-hyatt/episodes
Get your copy of STAYING MARRIED BECOMING ONE FLESH at www.amazon.com or www.MarriageVantagePoint.com