Jamaicans.com announced a tie, recognizing both Golden Krust and Jamaican Flavors as the Best Jamaican Patty Shop or Bakery in New York in the Best of Jamaica 2022 survey. In a city as vibrant and diverse as New York, being crowned the best in any culinary category is a true battle.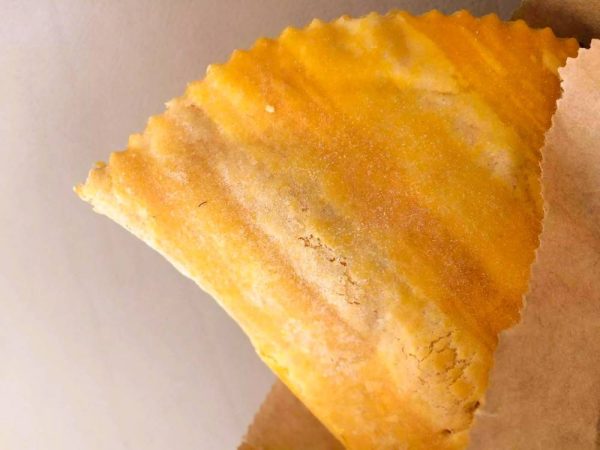 Golden Krust – A Journey of Flavor Spanning Decades
Founded by the Hawthorne family, Golden Krust emerged from humble beginnings in St. Mary, Jamaica, where the family-owned Hawthorne & Sons Bakery was a beloved local institution. The family's dream expanded internationally in 1989 when they opened the first Golden Krust bakery in New York. With the introduction of microwaveable patties and non-GMO vegetable and spinach patties Golden Krust has merged tradition with contemporary tastes and convenience making them a mainstay for locals.
Jamaican Flavors – Rooted in Authenticity
Jamaican Flavors traces its origins to the streets of Kingston, where Great Grandmother Agnes Brissett started with a small beef patty vending business. The meticulous care in blending fresh beef with tropical seasonings, hand-grinded to perfection, is a testament to the brand's commitment to authenticity and quality. Their motto, emphasizing a service that exceeds expectations, reflects in the flavorful patties that have made Jamaican Flavors a name synonymous with quality and authenticity.
Uniting Traditions and Flavors
While Golden Krust stands as a testament to the power of family legacy and the allure of untouched recipes, Jamaican Flavors epitomizes the charm of authenticity rooted in the streets of Jamaica. Both establishments, though distinct in their journeys, unite in their commitment to offering a Jamaican experience that transcends the mere act of dining.
The 2023 Best of Jamaica Survey is now available!
For more than 20 years, Jamaicans.com, the cross-platform media house dedicated to connecting everyone who shares a love for Jamaican heritage, has sponsored the Best of Jamaica Survey to showcase the unique and brilliant culture of the country. We welcome your participation and invite you to take our five-minute survey and nominate your favorite for the Best of Jamaica. The online poll was launched on September 25, 2023, and will run for six weeks. Take the survey here.