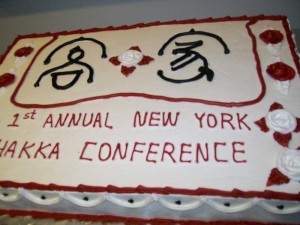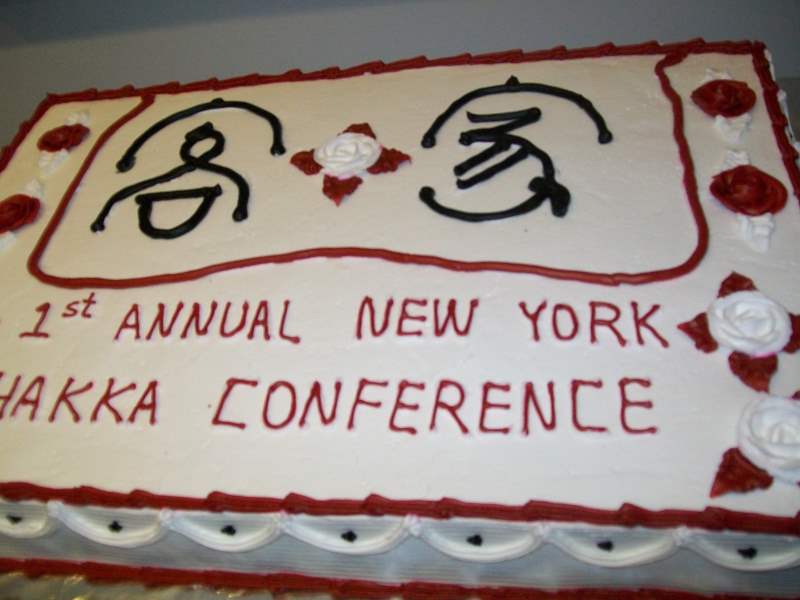 Reportedly, there are 800 million Hakka-Chinese descendants from China residing all over the world.
But until last Friday, there has not been a single Hakka Caribbean national to receive the coveted Walking Buddha Achievement Award.
Byron Aloysius St. Elmo Lee, a Jamaican musician popularly known as Byron Lee changed that by claiming the first ever for his pioneering effort in promoting his island's ska, rock steady and reggae music and for introducing carnival revelry to Jamaica in 1990.
Accepted by his daughter Julianne, the carved, jade-colored , miniature Buddha represents the spirit of the migratory Hakkas and symbolically reward the pioneering and enterprising tradition many have maintained since their ancestors left the mainland.
"My father was a great man," Julianne said as her voice broke as if fraught with sadness and joy.
She explained how the musician visited New York in 1966 when the Jamaican flag was hoisted among others that lined Sixth Ave's Avenue of the Americas.
Born in a small Mandeville town called Christiana, near Manchester, Lee was the offspring of a Black, Jamaican mother and Hakka Chinese father.
At age eight or nine, his family moved to Kingston where he honed his skill becoming a musician and soon after dubbed The Dragon.
A short biographical documentary hinted Lee's earlier arrival to the 1964 World's Fair in Flushing, Queens and in the process provided video accounts of his emergence in 1957 from Kingston's Glass Bucket Club bandleader of the Dragonaires to appearing in 1992 in the Ian Fleming Sean Connery blockbuster, "Dr. No," the very first James Bond film.
"The high point of my life was to be in the first James Bond film," Lee reportedly said in an interview. "I am proud of that because all the young people who watch the James Bond series can remember seeing us; it goes on forever, and the parents will tell their son or daughter, 'I danced to that band.'"
The short feature also ascribed Lee's beginning years when he taught himself to play the bass on a homemade instrument.
Lee's friend and associate Carl Brady explained that around 1950, Lee formed the Dragonaires — named after St. George's College football team which they both played for.
Brady joked that Lee's instrument only had one string but many will attest that mento, the music of the genre could be well executed on such an instrument.
His band turned professional in 1956 and went on to become one of Jamaica's leading ska bands.
Toots Hibbert leader of the Maytals lauded Lee's production skills recounting how the musical genius advised him to repeat a progression many more times on a song he recorded after his release from prison.
The song he said was "5446" and after singing "give it to me to me one time, he told me to say two times, three times …"
Needless to say, the song became a hit for the group.
Similarly Trinidad's Mighty Sparrow talked at length about his collaboration on an album – "Sparrow Meets The Dragon" which yielded soca and calypso hits.
According to Wikipedia: "Lee also became the head of distribution in Jamaica for Atlantic Records Lee… purchased the West Indies Records Limited (WIRL) recording studios from Edward Seaga after fire had destroyed the pressing plant on the same site, and renamed it Dynamic Sounds."
"It soon became one of the best-equipped studios in the Caribbean, attracting both local and international recording artists, including Paul Simon and The Rolling Stones.
Lee died Nov. 4, 2008 of cancer at age 73.
Prior to his passing , the government of Jamaica awarded him the nation's gratitude with two of the highest honors,  the Order of Distinction in 1892 — as well as the Order of Jamaica in 2008.
However, recently his life-long contribution to Jamaica's music industry and 50-year career as the Dragon, the bandleader, producer, studio owner, and Jamaican musical icon was also rewarded posthumously, here at the Museum of Chinese in America.
The prestigious honor also marked the launch of the first Hakka Conference in New York City.
"Hakkas are descendants of Central and Northern China and are sometimes called the Jews of Asia for their mass migration and pioneering spirit. Today the majority of Hakka live in Guangdong."
This premiere event in New York City is the first of its kind to be held in the U.S.A.
There is a quadrennial Hakka conference held in Toronto, Canada.
It was at the 2012 event there that Harlem-born Paula Madison first discovered supporters of her mission to retrace her roots from Jamaica to China.
Madison's journey is now a book and film named "Finding Samuel Lowe – China, Jamaica, Harlem."
And it is her vision with assistance from Dr. Keith Lowe, co-founder of the Canadian conference that this year's inaugural event attracted Hakka Chinese from as far away as Mauritius, California, Canada and Jamaica.
The two-day panel discussions that convened descendants that "aim to educate persons of Chinese and Hakka-Chinese descent in retaining and adapting their traditional culture," highlighted the role of shopkeepers, bakers, entrepreneurs, artists, authors who contributed the growth of emerging nations and also provided a forum for generations of Hakka Chinese to retrace their roots.