Applicants who receive an approval of their permanent residence "green card" before their second wedding anniversary to their spouse, who filed for them, will receive a two-year conditional permanent residence card. The distinction between a two-year conditional residence card as opposed to a 10 year permanent residence card is very important. Applicants who have a 10 year permanent residence card can proceed to file for their United States citizenship when they become eligible to apply for U.S Citizenship. In addition, an applicant with a 10 year permanent residence card can simply opt to renew his permanent residence card when it expires. Finally, an applicant with a 10 year green card can choose to remain as a permanent resident and never opt to do any other action to change his green card status provided he renews his card, maintain physical presence in the United States, and does not acquire a criminal record that would result in deportation and the revocation of his status.           
On the other hand an applicant with a two-year conditional green card holder must do a number of things to maintain his status. First an applicant with a two-year green card is required to file the I-751 application to remove the conditions on his two-year green card before the card expires. The applicant with a two-year green card is not eligible to file an application to renew his expiring green card or apply for U.S. Citizenship until the applicant has successfully removed the conditions by receiving a regular 10 year permanent residence card from Immigration. In this article I will answer a few of the questions that we often receive regarding the two-year green card and the I-751 process.
Question 1: My husband and I are approaching the expiration of my two-year green card and he has moved out. Can I still file my I-751 application even though the application requires his signature?
Answer: The I-751 application provides the applicant with a number of options. If you and your husband were still together as husband and wife then you would file your application together. In  your current circumstance Immigration still requires that you file your I-751 application before the expiration of your two-year green card. On your I-751 application Immigration will allow you to select the option that applies to your divorce, hardship, abuse etc. In your case I would suggest that you consult with an immigration attorney to determine the applicable category that you should select based on the specific facts of your case.
Question 2: I missed the deadline to file my I-751 application and now my application is late. Can Immigration still approve my case?
Answer: If you have passed the expiration date of your card you can still submit your I-751 application to Immigration as soon as possible. In addition you can submit a notarized affidavit in which you inform Immigration the reason for your late application. Immigration will accept your I-751 application and ultimately Immigration has the ability to approve your I-751 application provided that you can show that you are eligible to receive a removal of the conditions on your two-year green card.
Question 3: My wife and I are together and we filed my I-751 application together. Now Immigration is requesting more documents from us?
Answer: A very common issue that I see is that applicants file their I-751 applications with little or inefficient documents because applicants did not know what documents they should have included and what documents they should not have included with their I-751 application. Now that Immigration is asking for documents I would recommend that you submit all documents to Immigration before the deadline. You can provide Immigration with your tax returns, lease agreement or deed to your home, joint bank statements, joint medical policies, birth certificates of any children born to you, pictures of both of you on family and holiday occasions, copies of all joint utility bills and joint debts, affidavits from friends and family regarding your marriage. I would recommend that you send your documents to Immigration via express mail or certified mail with return receipt. In the event that you do not have any additional documents to send to Immigration I would recommend that you consult with an attorney.
So you got married, filed your permanent residence case, survived your green card interview, and now you have received your approved two-year conditional green card. Congratulations to you! Now what? As you know in order to maintain all the benefits of permanent residence you must submit your I-751 (Petition to Remove Conditions) along with supporting documents to Immigration before your card expires. If the I-751 Petition is denied or not filed then unfortunately Immigration will revoke the green card and may send you to deportation court. This is very stressful and it is 100% avoidable. 
 In our practice we work with clients who have difficulty with their I-751 Petition because they filed their case after their card expired, they got divorced or separated, they did not know about the supporting documents, they did not provide enough documents with their I-751, they did not take the time to collect and save their documents over the course of two years, they were abused or abandoned, or they simply forgot to file their I-751 before the deadline.
Our firm has created a program where we manage your I-751 filing deadlines, send you monthly reminders of documents for you to collect, review and store all of your supporting documents, and provide you with unlimited access to our attorneys in the event that you have questions or concerns about the I-751 Process all BEFORE you file your I-751 Petition?  For more information call us at 678-736-5600 and mention "PROGRAMS."
Disclaimer: This article is a broad overview of two-year conditional green card application process (form I-751). This article is provided as a public service and is not intended to establish an attorney-client relationship. Any reliance on the information contained herein is taken at your own risk. The information provided in this article should never replace informed counsel when specific immigration-related guidance is needed.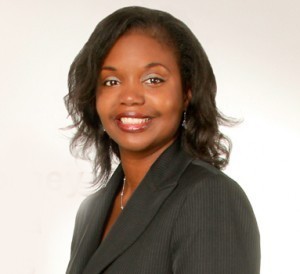 Safiya Byars is the founder and senior partner of the Byars Firm. She is a native of Kingston, Jamaica.  Attorney Byars shows her clients the best ways to get their cases approved the FIRST time while reducing processing times and avoiding immigration red flags that result in delays, denials, and deportation.  Her office is now located at 3720 Chamblee Dunwoody Road, Suite D2, Chamblee, Georgia 30341. Attorney Byars handles all immigration matters, deportation defense, family law, and estate planning. Attorney Byars can be reached at 678-736-5600, 404-992-6506 or via email at [email protected].