According to Google Flights, Jamaica is one of the most popular summer destinations for couples looking for fun in the sun. For the summer of 2023, reports from Google Flights indicate that passport searches are at a record high; the United States passport office reports processing some 500,000 passports every week. In addition to Jamaica, couples are exploring travel to destinations like Bora Bora and Turks and Caicos, preferring locations with warm climates.
The Caribbean has long had a reputation for romantic getaways, and Jamaica has always been high on the list of preferred destinations for couples. The island is famous for its white sand beaches, warm turquoise water, lush tropical vegetation, and laid-back vibe. It is also home to some of the most romantic couples' resorts in the Caribbean region.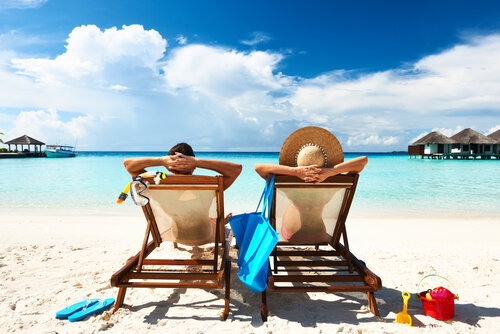 Couples' resorts in Jamaica offer adults-only venues, private beaches, and entire private islands. Guests enjoy authentic island cuisine and candlelight dining with ocean views. There are even resorts that provide treehouses as options for accommodation. Jamaica is also a prime spot for destination weddings and is popular with celebrities from around the world.
Google Flights determines the ranking of couples' vacation destinations on the basis of consumer flight preferences, with an increasing number of travel queries involving "solo travel destinations," a search that is 120 percent higher in 2023 than in the previous year.
Iconic destinations like London, Cancun, Orlando, Rome, and New York City lead in the number of search queries, followed by Tokyo, Dublin, Barcelona, Seattle, and Boston. For solo travelers, New Orleans and Mexico City attract the largest number of travel queries.
Google Flights is a flight booking service that is accessed via the internet to facilitate buying airline tickets via third-party supplies. It was implemented by Google in 2011 and is currently part of Google Travel. A new guaranteed pricing feature has been added to Google Flights, which allows consumers to track the prices of airline flights. When a price drops, Google guarantees a refund to fliers of the difference from the original guaranteed rate.
Photo – Deposit Photos