Larry Clarke, 62, decided to start his Jamaican food business after the New Zealand construction sector experienced a slowdown. Clarke, who is a plasterer by trade, always enjoyed cooking Jamaican dishes for his family and friends, so when the housing market dipped in response to the global financial crises, he took the advice of a friend and began cooking – he started out doing it "as a joke," he says. Clarke was taught how to cook by his mother during his childhood years in Jamaica. He then moved to the United Kingdom when he was a teenager and came to New Zealand 17 years ago after meeting and marrying a woman from that country and starting a family.
Clarke started selling his food. Which included jerk chicken, pork, and rice, at festivals like "Rhythm and Vines," "Splore," and "Ragamuffin," but it was not easy. It took a long time to prepare everything as he cooked on a traditional charcoal barbecue. He ultimately decided to focus on meat patties, the traditional Jamaican savory pastry.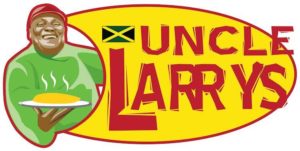 In 2015, Clarke became more serious about the food business, which he called "Jamaican Me Hungry," and established a kitchen in Warkworth to the north of Auckland, where he lives. He now pre-prepares his Food and vacuum-packs it. Currently, his patties are sold at 14 supermarkets using the brand name "Uncle Larry's Jamaican Patties." Clarke notes that it took nine months and the filing of many forms for Foodstuffs, a supermarket firm, to make the sales arrangement.
Considering his own experience, Clarke believes it is more difficult to start a business at an older age, but that he has always enjoyed a challenge. For him, the alternative was to stop working altogether. "Every person I know who stops working and retires dies. If you sit down and do nothing you will wither away."
Clarke says he will never retire, saying he is not going to "site around and wait for death," nor is he in business to get rich. ""I started my business not to get rich, but as a legacy."
Source: New Zealand Herald  and Facebook