Jamaican poet Christena Williams is one of ten young Caribbean creatives who will be featured at the 40th edition of UNESCO's Poetry Market to be held from 7 to 11 June at the Place Saint Sulpice in Paris, France.
Her selection means that Christena will participate in public readings of her poems, meet with publishers, and enjoy exchanges with other authors. Williams will also be able to network with important figures in Europe's literary scene. Additionally, a special supplement of the event's main publication, "Market of Letters (Marché des lettres)," will be dedicated to showcasing the work of the young Caribbean poets. Thirty thousand copies of the special issue will be printed and sold through a stand dedicated to the promotion of these poets and located in the Place Saint Sulpice in the center of Paris.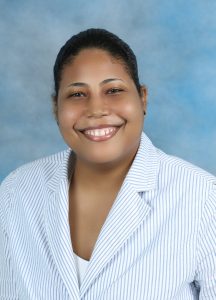 Selected From A Pool Of 252 Applicants
In February 2022, the UNESCO program, "Transcultura: Integrating Cuba, the Caribbean and the European Union through Culture and Creativity," issued a call for submissions by young Caribbean poets between the ages of 18 and 35 that would be presented at this year's staging of the Poetry Market ((Marché de la Poésie). Funded by the European Union (EU), this is considered one of the most prestigious literary events held in France and Europe. Ten poets were chosen from a total of 252 applicants to participate in  the 2023 event and because of the alliance with the "Transcultura" project, the Caribbean has been named the guest of honor for the first time in the history of the Poetry Market.
Award-Winning Jamaican-born Poet
Christena Williams, author, poet, international anthologist, and International Cultural Ambassador for Inner Child Press, is better known by her professional name, Antonia Valaire. Originally from Portmore in Jamaica, she attended the University of the West Indies where she earned a degree in history and philosophy. In 2021, Valaire was presented with the International Spoken Word Artist Award by People of Extraordinary Talent (P.O.E.T.) in the United States. Her book, "Pearls among Stones," received the Prime Minister's National Youth Award for Excellence in Arts and Culture in Jamaica. She is also the author of "Black Gold" and "Out from Babylon System: Liberation of Mind." She has been published in Jamaica's Gleaner newspaper, Tuck Magazine, and was shortlisted in the Desmond O'Grady poetry competition in Ireland. When she is not writing, she volunteers for organizations including Manifest Jamaica, Positive org, and JAYECAN.
Good Read: Jamaican Vlogger Jeana Lindo to Participate in European Union Project; One of Only 20 Worldwide
Her Inspirations And Influences
Among her inspirations, Williams cites the Jamaican dub poet Mutabaruka and American poet Maya Angelou. She also credits Jamaican poet Louise Bennett Coverley who introduced Jamaican patois to the world, Emily Dickinson, Langston Hughes, Tupac Shakur, Bob Marley, Tracy Chapman, Cherry Natural, Yasus Afari, and Oku Onoura as influences. She also noted that Jamaica is a "highly cultural place" that incorporates African, British, and other colonial heritages that influence its literary scene. In English language classes in school, she read Chaucer, Keats, William Shakespeare, Wilde, Wordsworth, Claude Mckay, and Derek Walcott.
Leadership Training
In 2022, Williams represented Jamaica during a 16-week  leadership diploma course organized by the International Republican Institute (IRI), the National Endowment for Democracy (NED) of the United States, and the Center for Analysis for Public Policy (CAPP). Along with the 19 other young leaders meeting in the Dominican Republic, Williams learned from experts about the development of policies to address the problems affecting their respective Caribbean communities.
Other Caribbean Poets Selected For The Paris Poetry Market
The other nine Caribbean poets to participate at the Paris Poetry Market are Taimi Dieguez Mallo, Cuba; Jacinth Freanna Howard, Saint Vincent and the Grenadines;  Kamille Leisha Judith John, Grenada; Cyndi Marshall, Barbados;  Arguens Jean Mary, Haiti; Ronaldo Elijah Mohammed, Trinidad and Tobago;  Angella O'Brien, Saint Lucia;  Víctor Andrés de Oleo de Oleo, Dominican Republic;  and Tanicia Pratt, Bahamas.
Photo – Christena Williams