Mannish Water is not for the faint of heart. If you're not an adventurous eater you may want to by pass this one. If however you are a fan of adventurous culinarians like Anthony Bourdain and Andrew Zimmern this authentic Jamaican soup is right up your alley. Made with goat head, tripe and other organs; this tasty Jamaican soup is a reputed aphrodisiac that you will find at most traditional celebrations in Jamaica. Besides the meat a traditional pot of Mannish Water calls for green bananas, carrots, dumplings a 'little' white rum and lots of fresh herbs and spices.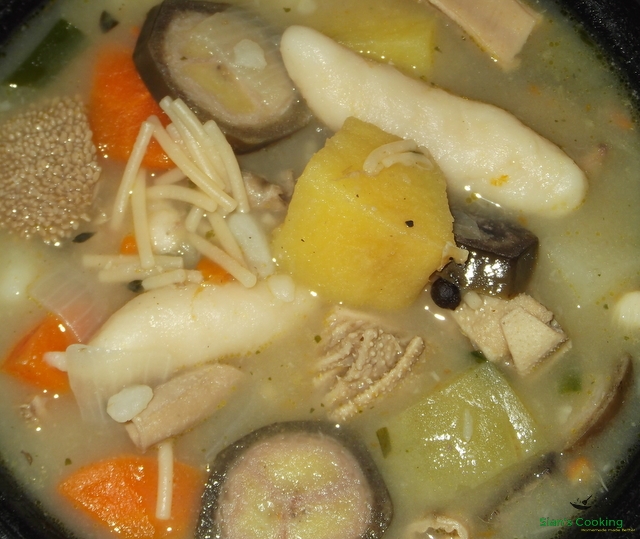 INGREDIENTS
4 lb. goat's head and tripe, (cut into small pieces)
4 gal water
3 TB. salt
12 lg. green bananas, chopped
1 lb. coco (malanga), chopped
1 lb. yam (ñame), chopped
1 lb. carrots, diced
1 lb. cho cho (chayote), diced
1 lb. potatoes, chopped
1 lb. flour for dumpling
1 bunch scallions, about 6 stalks, chopped
1 med. Habanero pepper, whole
4 sprigs Thyme
1 C overproof white rum
(Bacardi, Wray & Nephew, etc.)
3 pks pumpkin or mannish water soup mix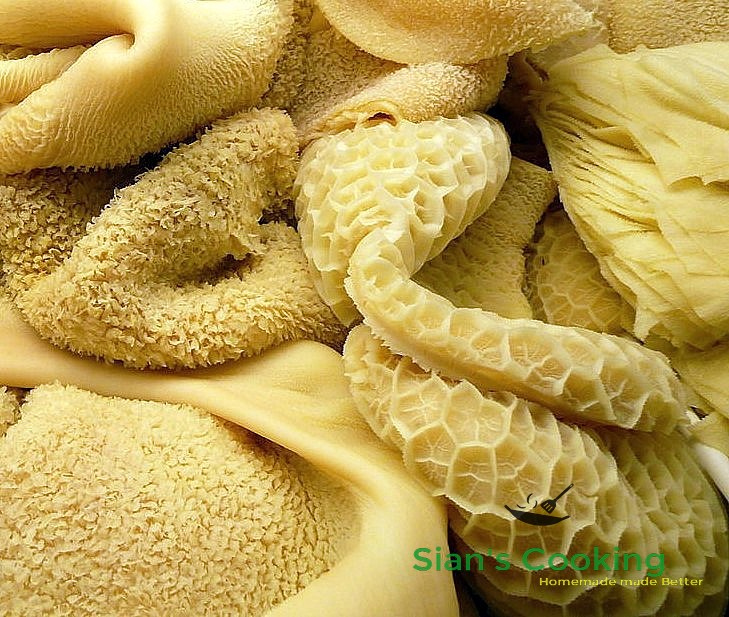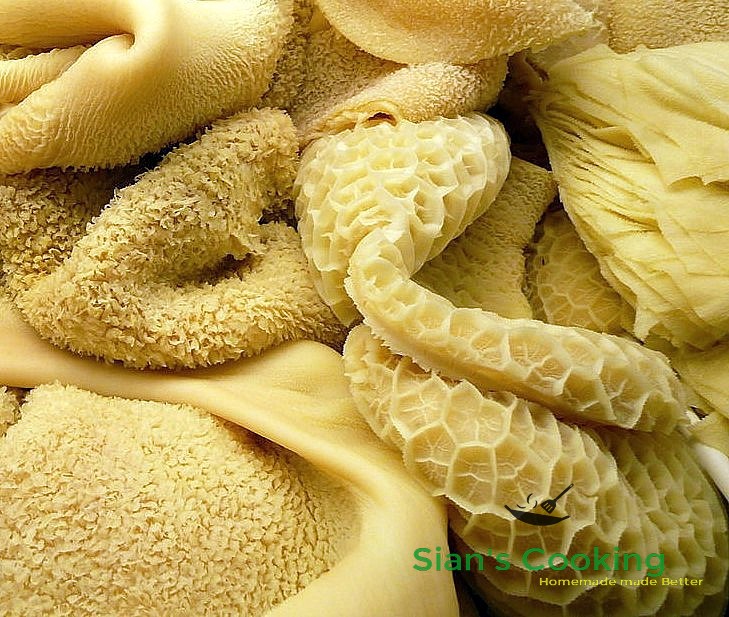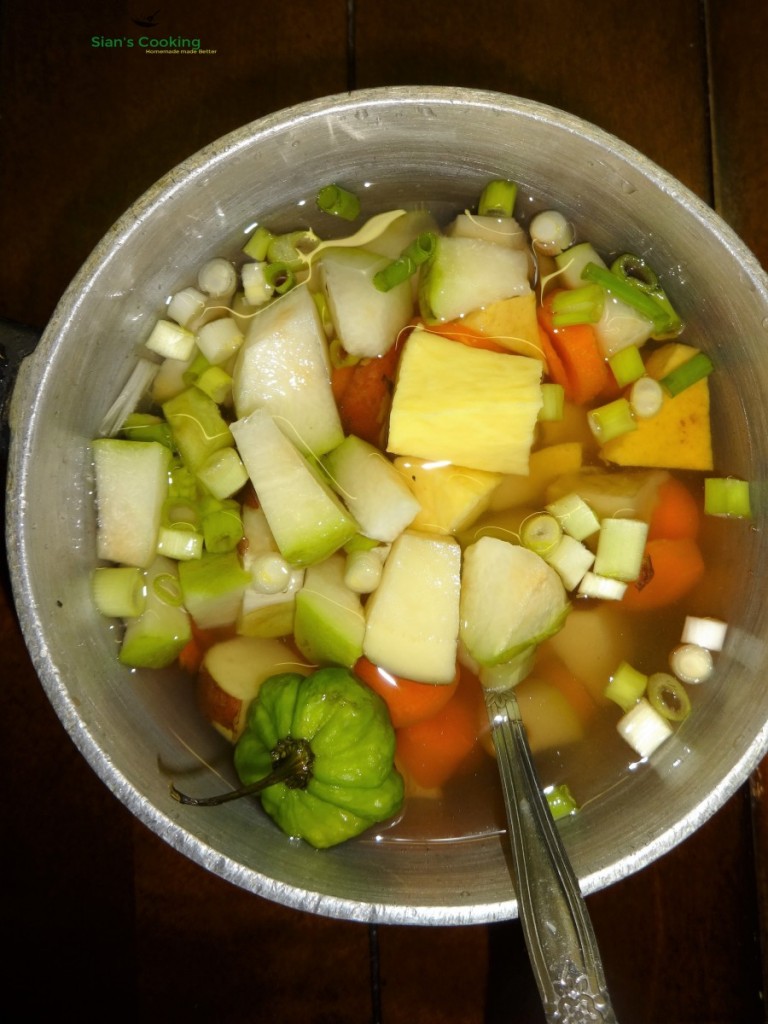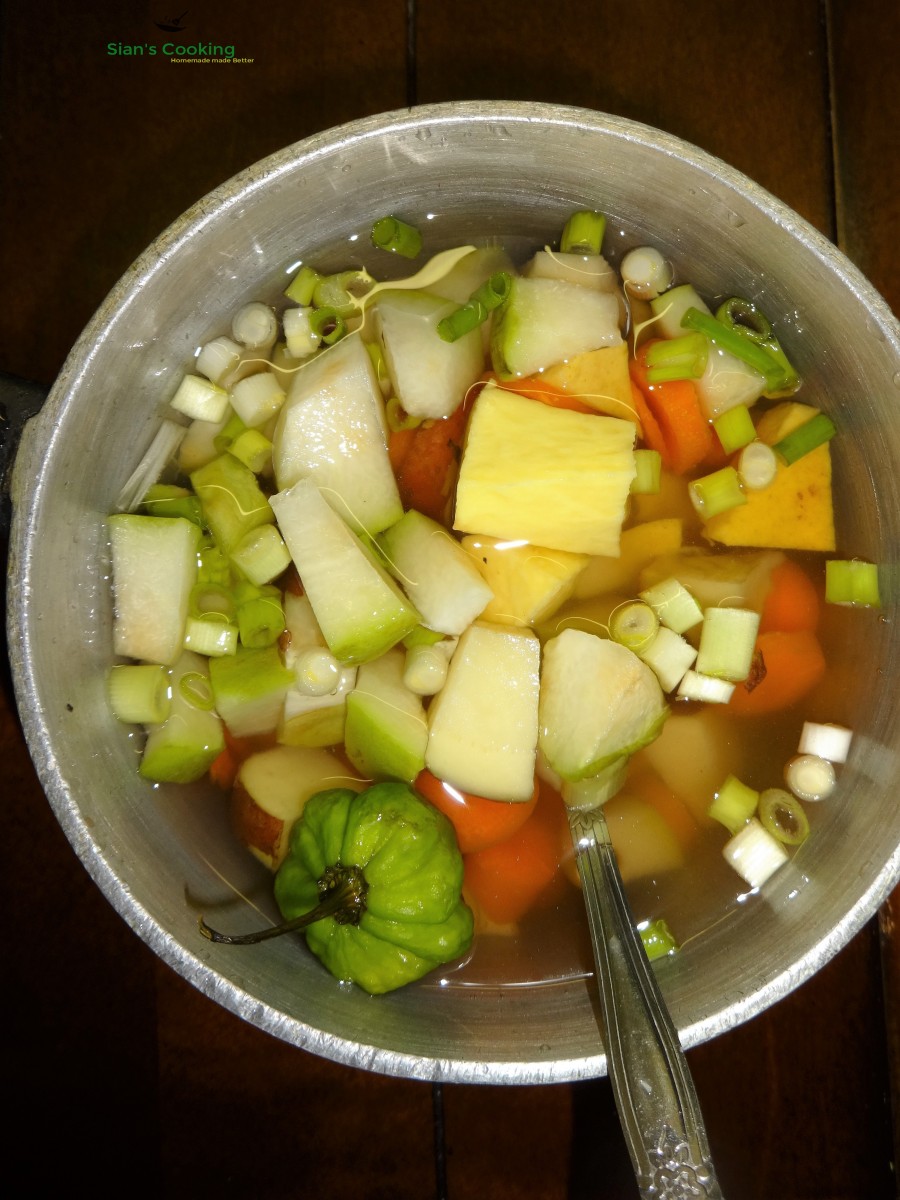 INSTRUCTIONS
Clean meat thoroughly with diluted vinegar water. In a 14 qt or larger pot add meat to salted boiling water and let it scald for about 10 minutes. Discard the water. Add 2 gals of water and 1 TB salt to the pot and return to the fire. Cover and let meat simmer over medium heat for 1 hour. While meat cooks prepare the remaining ingredients. Cut tips from bananas, leave skin on, cut into small rounds. Peel and cut the remaining vegetables into small bite sized pieces. After meat has cooked, add vegetables and other ground provisions to the pot. Prepare the dumplings. Add more water, up to 2 gallons. Cover the pot and cook for 20 minutes. Add dumplings to the pot. Stir well and bring to a boil. Add remaining ingredients, cover and simmer for an additional 20 minutes. Taste for flavor. Add more salt and black pepper if desired. Freeze leftovers for up to 2 months.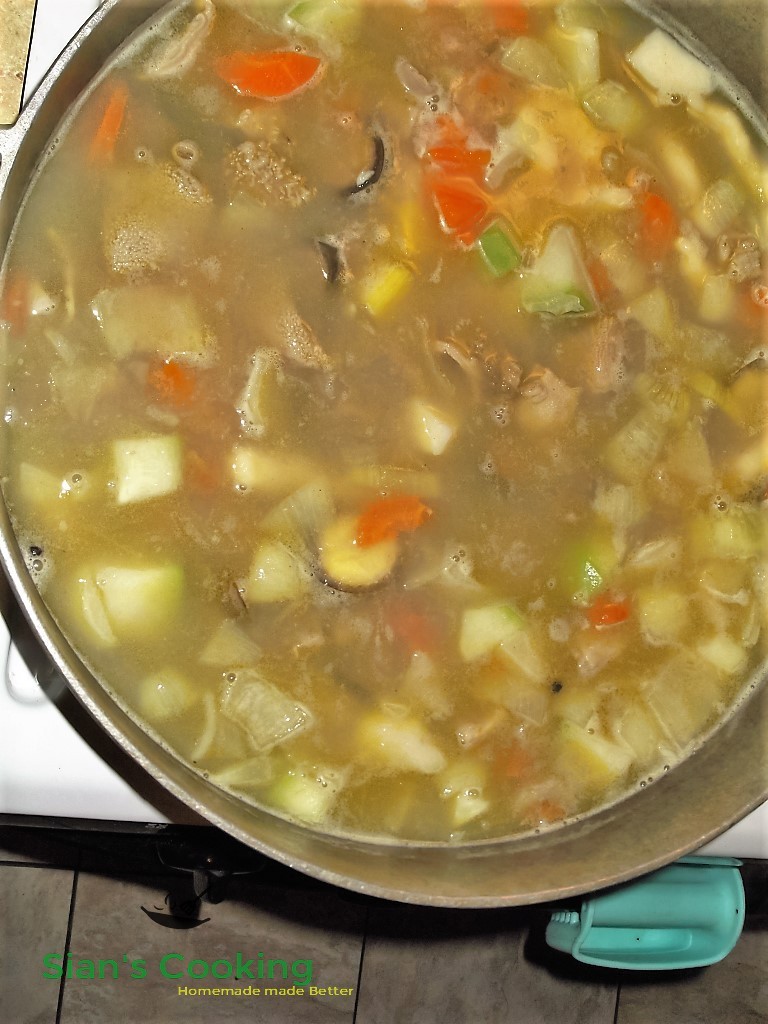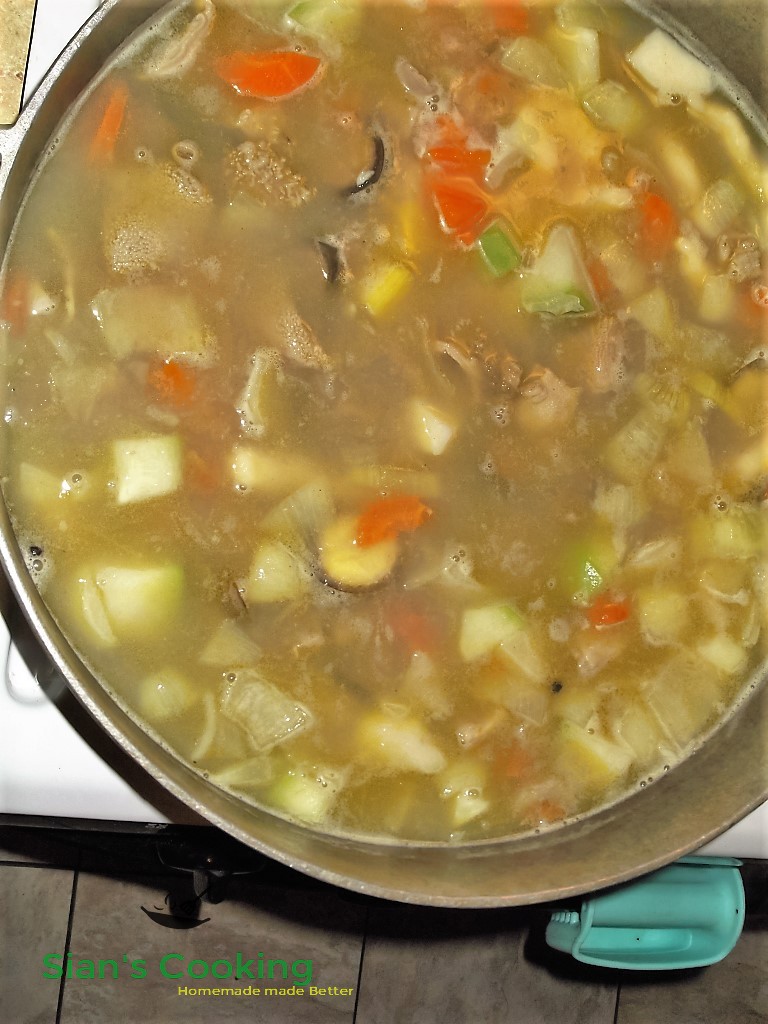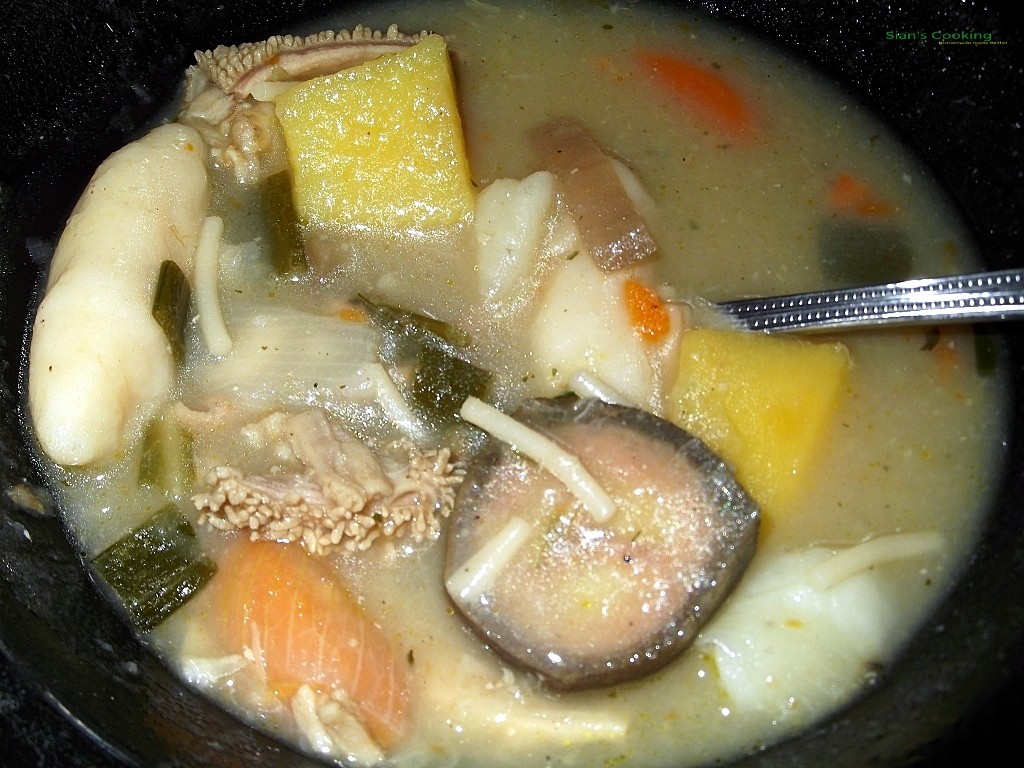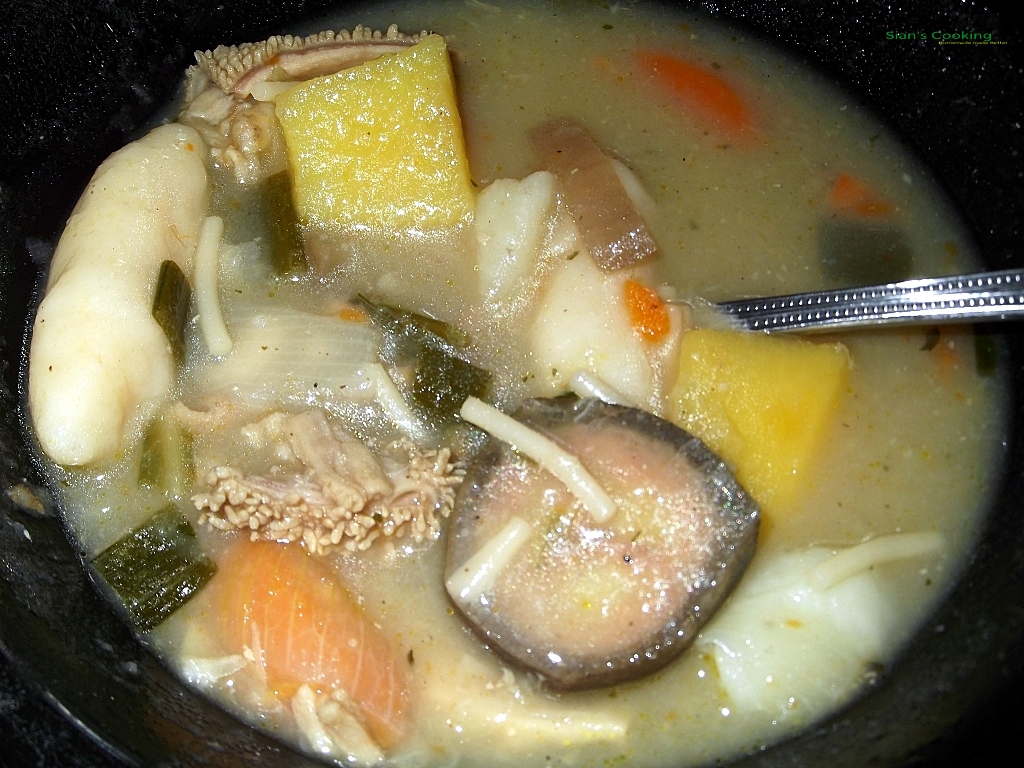 Sian Rose, an award winning chef has been featured on the Food Network. Her first cookbook, Nyammings: 88 Authentic Caribbean Recipes, can be found on Amazon.com in print and Kindle. Find her blog at www.sianscooking.com and stay up to date with all her culinary adventures.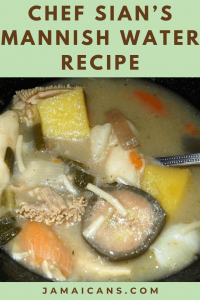 ​​​​​​​​​​​​​​​​​​​​​