Jamaica's rising middle-distance runner Navasky Anderson, ended the country's campaign at the 19th Annual Pan American Games with a bronze medal in the men's 800m. This marked a significant close to the event, showcasing Jamaica's breadth of talent.
Anderson's Bronze-Winning Run
On the final stretch of the Pan American Games, Navasky Anderson delivered a performance to remember, securing bronze in the 800m with a time of 1:46.40. Despite facing a setback with disqualification at the World Athletics Championships earlier in the year, Anderson bounced back, proving his mettle on the tracks of Santiago, Chile. Anderson was in good company on the podium, with Venezuela's José Maita seizing gold in a swift 1:45.69, and Mexico's Jesus Lopez taking silver with a close 1:46.04. This moment was a culmination of Anderson's hard work and an indicator of his potential on the senior athletics circuit.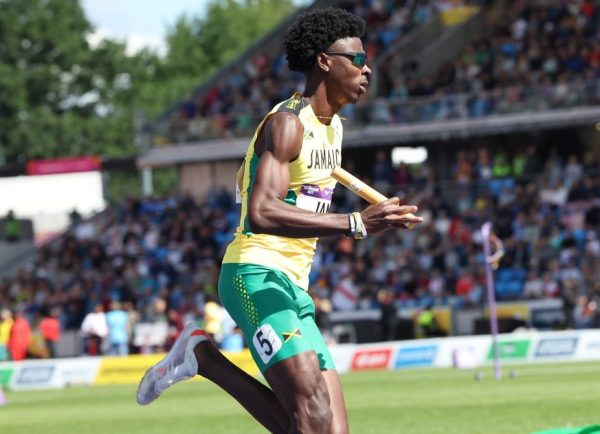 Resilience and Record-Breaking
Prior to his bronze in Santiago, Anderson had an impressive track record this year, which included breaking the Jamaican national record in the 800m. His time of 1:44.70 at the DC Track Championships not only shattered his own previous record but also secured his spot at the World Championships.
Jamaica's Overall Performance
With Anderson's contribution, Jamaica concluded the Pan American Games with a total of six medals: one gold and five bronze. This haul, though commendable, fell short of the nation's 19-medal feat at the 2019 Games. Alongside Anderson's bronze, Jamaica's collection included a gold from 400m hurdler Jaheel Hyde, and bronze medals from cyclist Dahlia Palmer, discus throwers Samantha Hall and Fedrick Dacres, and wrestler Aaron Johnson. This years Pan American Games is a reminder of the continuous flow of athletic prowess Jamaica offers to the world stage.
Photo – Instagram