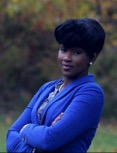 "The New Face of Technological Entrepreneurship": A Social Media and Marketing maven shares the keys to her success as a young woman."
A widely sought-after consultant, the president of New York City-based Social Listening agency, Market Grub Media LLC, Nickay Piper, has already left an indelible mark on the social and digital marketing arena. Her impressive resume details her diverse clientele that spans from Fortune500 companies to small businesses, a career as an Adjunct Instructor for college-based social media and marketing courses, and her many invitations to serve as a motivational speaker. A savvy "techie," Ms. Piper's ingenuity and business acumen have driven her to develop multiple interactive and social media corporate campaigns, resulting in record sales and revenue for her clients. She has begun to expand her dynamic technological empire to include mobile application and software development, and she has already developed proprietary/patented technology to monitor and assess website customer acquisition, revenue generation and return on investment productivity. She has drafted courses, sits on local boards and international committees, and has been a presenter for the renowned "Black Girls Code NY," and she has done it all before the age of 30.
When other students used their scholarship and loan refund checks to shop for necessities, Nickay Piper went without. Piper invested her scholarship money into her first business– an organic beauty products store, which she called "The Butter House." She noticed paucity in the available products for Black women in the area, and decided to fill the gap. While merely a junior in college, Nickay was attending classes in between her time in her shop on Main Street in her college town. She recalls days she lost track of time for lack of rest, as she developed her business while maintaining high academic standards for herself. The young Piper was no stranger to struggle, as she had developed an intrepid spirit after losing her mother to cancer at age 12. Hannah Bryan-Piper, her late mother, always encouraged her daughter to become an entrepreneur. Nickay recalls her mother's drive to succeed, stating, "my mother is my motivation. She came to America from Jamaica with $20 USD in her pocket and advanced herself to work on Wall Street for Lehman Brothers and was on her way to attaining a law degree when she passed away." Her mother's sacrifice has fueled her as she has risen from The Butter House to now Market Grub Media, LLC., a social listening firm specializing in launching social and digital media marketing campaigns, website creation, and mobile application development.
A rewarding experience with a market research firm, Knowledge Networks, was the impetus that helped Nickay Piper decide to pursue a career in technology. While at Knowledge Networks, Ms. Piper learned the art of negotiating deals, marketing companies, and human resource management. Her interest in social media marketing piqued in 2005, when social media usage began to gain momentum. She studied the market and projected the needs that would come forth, and thus began her quest to becoming a media marketing maven. Her formal training includes a degree in liberal arts, focusing on New Media, but Piper credits much of her expertise to her insatiable desire to read and learn everything about business, finance, and technology. In fact, for special occasions, her gift list generally consists of a list of books focusing on business, technology, and sociological issues.
Though not a native-born Jamaican, Piper's roots in Jamaica are deep. She, like many other young children, spent holidays running through the woods of the humble Gravel Hill community in Clarendon. While there, she embraced her culture and today, Nickay is as Jamaica-bred as Jamaicans come. Her latest venture is to get technology into every school in Jamaica. Access, she emphasizes, is key to achievement. When asked what she thinks is the greatest challenge the Jamaican diaspora faces today, she says, "it's definitely a lack of understanding of the transformative magic that is technology. Technology levels the playing field. If we don't incorporate technology, computer programming, data science, etc. into our academic curriculum and business development strategies, we won't be able to effectively compete on the world stage."
Staying true to her maverick spirit, Piper recalls that she had a great epiphany once she learned that "a no is just a tightly-packaged yes." She sees the vision, finds the perfect medium, and seals the deal. "No" is simply not an answer she is willing to accept. She is motivated by the fact that her challenging life experiences, which should have forced her to give up many years ago, have become the catalyst for her success. "I think of my mother daily, how she strategically trained me for who she knew I'd become," she says. "I think of my father, his heartbreak and what we've had to overcome after her death. I think of the people who never had to but always made sure I was okay once she was gone. I think of my family in Jamaica, my aunts especially, who are—and have always been– there. They deserve to be named because for many a young girl, it's the aunt Dorises, Dorrettes, Gems, Pearls, Rubys, and Roses who keep them from falling victim to their circumstances. I'm grateful to them."
Although many would say she does not fit the mainstream image of what some would expect when they hear "techie" or "digital marketing," or "App development," Ms. Piper's expertise is respected and often revered by her clients. If they question her judgment, she has multiple resources that can pull up and highlight where their business is, with respect to Social and Digital Media, and then where their competition is. This, she says, "works every time." She maintains, "I haven't met an executive or business owner who didn't want more sales or more brand recognition."
If the economy crashed today, Nickay would find a need and create a new sector to fill the need. Much like where she started—in a college town, in between classes, at The Butterhouse—Nickay's gift continues to manifest in finding a need and fulfilling it, using her talents and ingenuity.
Her advice to others is simple: "Don't give up! It's so cliché but so true. You only fail when you give up. When you start to win, you'll look at your former self, who wanted to give up and laugh at her/him. There is no better feeling than winning when all else said you shouldn't have. Stay true to yourself, work with integrity and place yourself in situations that respect your value. Never compromise your dignity for anything or anyone, respect comes after that, I promise!" She also advises others to follow her model of "keeping a small circle of humble and brilliant friends who are genuine, have been around, and are trustworthy sounding boards when life presents its challenges." She reminds us that, "although fulfilling, entrepreneurship can be a lonely, mentally exhausting experience. Great friends help balance that out, as a young entrepreneur you learn this quickly."
A successful entrepreneur, Nickay Piper has appeared on MSNBC and is the recipient of the Caribbean Life 40 under 40 Award (2014). She has been interviewed by several Jamaican radio personalities, who have sought her insight and advice on how to advance technology in Jamaica.
Connect with Ms. Piper: Learn more about her company at www.marketgrubmedia.com @NickayPiper (Twitter)
About Everyday People
"Everyday People" is a series created by senior writer, Dr. Kerri-Ann M. Smith to show you the widespread influence of Jamaicans around the world. Do you know some extraordinary everyday people? Email Dr. Kerri-Ann M. Smith ([email protected]) to see how they may be featured in this series.