Using the traditional chocolate ball with cinnamon, this tea offers a true taste of Jamaica. For those who are not familiar with "Old Time Chocolate Tea" this is Jamaican style regular hot chocolate. In Jamaican patois it is called "Chahklit tea"
Ingredients:
1 Jamaican chocolate ball (If you are outside Jamaica you may need someone there to get some to you)
3 Teaspoon sugar
1/4 cup sweetened condensed milk
1 quart water
Pinch of salt
3 cinnamon leavers or 2 cinnamon sticks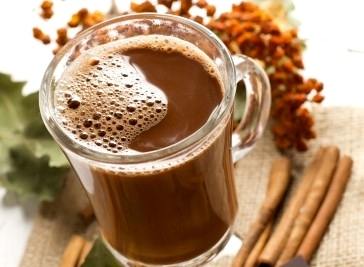 Method:
Grate the chocolate in a plate.
Bring water to a boil.
Add chocolate and cinnamon.
Allow mixture to boil for 15 to 20 minutes.
Sweeten to taste. Remove cinnamon before serving.