The juicy red Otaheite Apple, also known as the Malay rose apple or the mountain apple, is a popular fruit in Jamaica. The trees can be seen all over Jamaica.  Did you know that it can also makes a great drink? Add ginger and lime juice for a great summery beverage.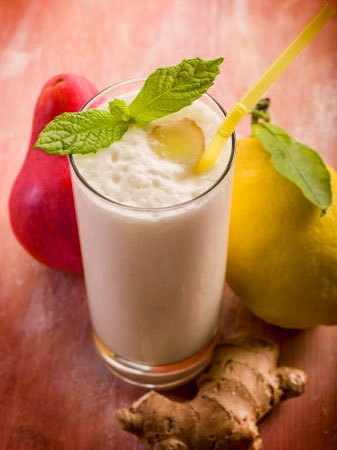 Ingredients:
Apples, washed and peeled
Ginger, peeled and chopped
Lime juice
Sugar or Splenda
Water
Get our recipes on your mobile phone. Buy our iPhone or Android Recipe App. Buy the cook book "Simple Jamaican Cooking". Looking for Jamaican recipe ingredients & seasoning Shop Now in our online store.
Method:
Remove the seeds from the apples and chop into small pieces.
Place all ingredients in a blender.
Blend until liquefied. Strain.
Pour into glass container and chill.
Serve over ice cubes.