Despite challenges, Peace and Love Academics Scholarship (PALAS) Inc. remains committed to providing scholarships to deserving students. This year, the focus is on awardees who have maintained excellent grades, with the aim of granting 75 scholarships.
Welcomes New Sponsors
Ruel 'Rula' Brown, the founder, expressed his heartbreak over not being able to assist all those in need but remains optimistic for the future. PALAS Inc. relies solely on funds raised or donated, with 97% of the funds going towards scholarships and the remaining 3% used for the annual award ceremony.
The COVID-19 pandemic has affected the organization's main sponsors, resulting in a drop in donations. However, Brown hopes that new sponsors will come forward before the July 31 deadline. Donations can be made through PayPal, Cashapp, or Zelle.
PALAS Inc. also offers the opportunity for collaboration through Partnering with PALAS (PWP), where donors can designate a personal scholarship in the name of a loved one or a business.

Noteworthy PALAS Alums
The organization takes pride in the accomplishments of its beneficiaries, including Dr. Nicole Nation, who received a special award from Queen Elizabeth, and Dr. Yemalla Edwards, who overcame homelessness and is now specializing in brain surgery studies.
Other outstanding awardees include Nicole Johnson, Blake Brown, Dr. Elombe Calvert, and Dr. Sachalee Campbell, who have excelled in their respective fields of study.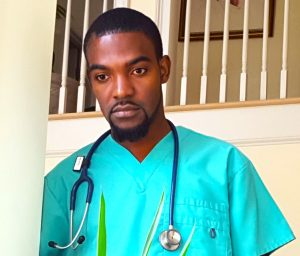 Longstanding Investor in Caribbean Education
Over the years, PALAS has awarded 900 scholarships, amounting to approximately JA$100 million (U.S. $800,000), to Jamaican and Caribbean students studying in their home countries and the United States.
In addition to financial assistance, PALAS Inc. facilitates mentorship programs for awardees and aims to expand and streamline the program by 1 January 2024.
The organization continues to make a significant impact in the lives of students, supporting their educational pursuits and holistic development.
Photo – PALAS Inc