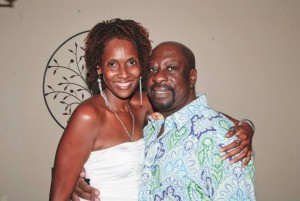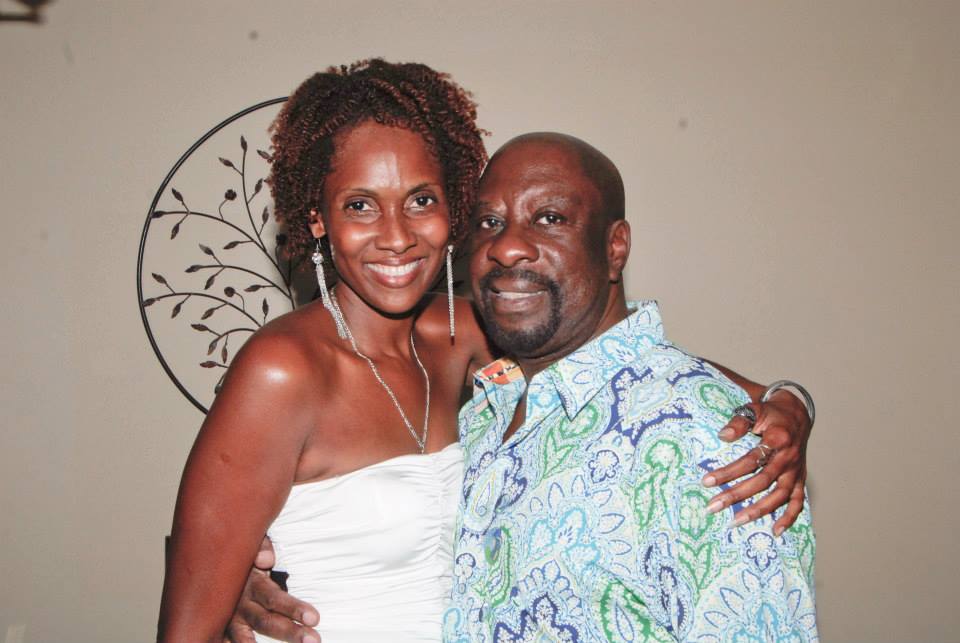 This week on People Profile: Owen Bucknell​
As one of the most desired music business careers, an entertainment Promoter is in charge of putting together concerts, parties, boat rides, and any other form of entertainment. First and foremost, the Promoter needs to find the money needed to promote an event by either raising money, or investing his or her own. Another way this can be done is to seek others who will share in the expenses and in return share some of the profits. This career is for those who are willing to take financial risks. He or she must be energetic, have a strong work ethic, and have a high level of enthusiasm in order to execute a successful event, or to keep trying if one promotion fails.
This week on People Profile we would like to welcome Owen Bucknell aka Big Daddy, or Big D as he is often called. One of South Florida's popular entertainment promoter. Big D, what's up my king?.. Please tell us how did it all begin?
Big Daddy
Big Respect Dr. C and thanks for having me, btw I love your interview with Suzanne​ Sultry last week, quite interesting. How did it all begin, it's a long story…as you know my stories are usually long, lololol…I always love to entertain and see people having fun. Back in Queens NY, my neighbors looked forward to my street or house parties. After moving to Florida I continued entertaining at home until my last birthday party about 13 years ago when as I was about to blow out the candles, about 12 police officers, apparently called by my neighbors, entered my home.
Dr. C
Yes, house parties are a thing of the past especially when one has too many friends such as yourself. Please share with our readers, who is Big daddy?
Big Daddy
I was born in London England, migrated to Kingston, Jamaica, then NY, and finally settled here in beautiful, sunny, South Florida. That explains my various accents.
Dr. C
Oh yea, I realized you spoke with a little cockney mixed with some patios and something else…lol..as long as we can communicate, I am good, Lol. Where did the name "Big Daddy" came from?
Big Daddy
The name, I like to tell people I earned it. The reality was my first grandson, who still today continues to call me big daddy, gave me the name. I was big daddy to him because his father was short compare to me. After the incident at my home with the police I decided to start an event called last Saturdays and i needed a name. You guessed it, big daddy promotions was born.
Dr. C
Wow, I am certain that your grandson must be really thrilled to know that he was the story behind the name. With South Florida bursting at the seams with entertainment, and everybody and their cousin is in the business of promoting. Why should we support your events as a Promoter?
Big Daddy
Well Dr.C, there is a market for all type of promotion even in the entertainment business. Promoters must recognize and serve their particular market based on demographics. I try to choose events that appeal to the more mature crowd. I always strive to attract a cross section of society and ages. I want folks to leave my events feeling that their individual needs have been met whether that means,good food, genre of music, or just plain fun.
Dr. C
I must admit Big D that your events do reflect a cross-section of people from different backgrounds and the spirit is usually friendly and safe. Could you tell us about a project or accomplishment that you consider to be the most significant in your career, a project that you are proud of?
Big Daddy
The most significant accomplishment has to be that I took a chance and started my "Big Daddy Boat Ride" adventure 13 years ago. When I started and began to promote I was met with much skeptism. I was told this is not New York. I could also recall you were one of the trusting souls that came on board with your daughter. 13 years later the "Big Daddy Boat Ride" lives on. I want to thank all my loyal supporters for their continued encouragement. To be honest I had no idea what I was doing and just trust in faith and people.
Dr. C
Yes, it's been thirteen years! Wow! I remembered my daughter Anya​ had just finished high school and I wanted to treat her to something special…lol…That was a very special boat ride, I was introduced to many of your friends including Dawn Dawn M Jaggon​. Outside of the good times and the successful events, please tell us about a time when things didn't go the way you wanted– like a promotion you wanted and didn't get, or a project that didn't turn out how you had hoped.
Big Daddy
Listen Dr.C , I took a chance in 2009 when I tried doing a boat ride in hurricane season, It was a huge flop. Did not even earn the money to pay for the food I had ordered. Was not a good decision at all..nope! nope! nope! Just thinking about it brings back a bad feeling.
Dr. C
I can only imagine….let's stay on the bright side..lol..What compliment does people give you the most?
Big Daddy
Nice person; always supportive of others; remind them of Oliver Samuel.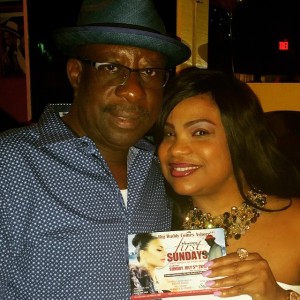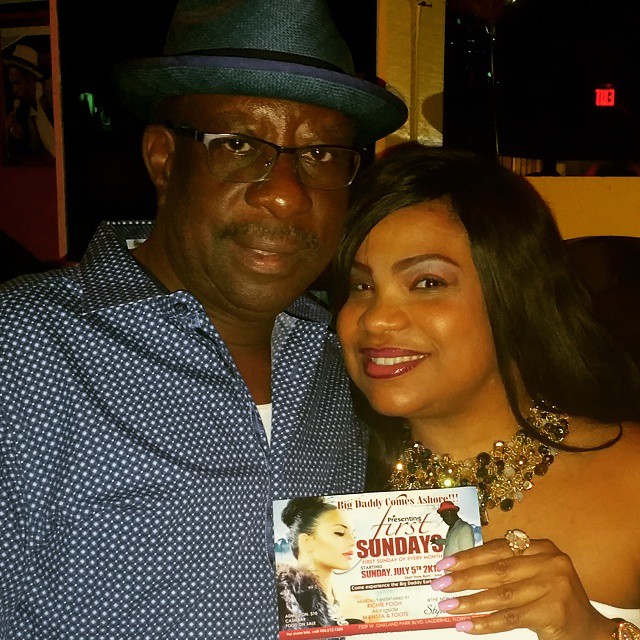 Dr. C
It's always nice to be compared to a comedian, showing that, amidst the business you still got jokes…lol…What is your greatest weakness as a Promoter?
Big Daddy
I consider myself a great one on one or one on a small group. I am not a fan of speaking to large groups, I leave that to you…btw…I love that speech that you made at the function couple weeks ago, quite awesome I might add.
Dr. C
Thanks for that, I try to be like you always…lol…What's the plan Big D? What is your career plan for the next 5 years as it relates to you as a Promoter?
Big Daddy
Simple…..Retire from promoting activities. End of story.
Dr. C
Really? I just can't see you retiring from something that I know you are passionate about. I know in this business sometimes in the anxiety and pressures we might do or say things to people that we regret. What is the meanest thing you've ever said to someone?
Big Daddy
Yup! Tell me about it…..Well, I once told a person that, "I am not the man for you".
Dr. C
Ok that's not bad, how about the funniest thing that ever happened at an event?
Big Daddy
On one of my blue and white "Big Daddy Boat Rides", we nearly sailed without the boat owner who went to retrieve something from her car…lololol…it was hilarious!
Dr. C
Absolutely not to her!.. lololol…..Share with us Big D, how do you see the promoting business in your eyes at the moment?
Big Daddy
Wow! Wow! and more Wow!…Everyone appears to be in the promotion business now. Some folks even doing it as a full-time job. It is a dog eat dog scene today. If you don't support me I am not supporting you. That is why I am sticking to the boat, less competition.
Dr. C
Yes, the business is getting fierce. What would you say are the top 3 knowledge/top 3 skills for Promoter position?
Big Daddy
Patience, tolerance, and luck, yes sir! That's it, self-explanatory.
Dr. C
Is religion important to you Big D?
Big Daddy
It is. Even though I don't attend church weekly I do see a time in the not too distant future where I will give praise on a more regular basis.
Dr. C
Yes, religion is a central focus and a great source of strength. How and where do you like to chill out Big D?
Big Daddy
The beach and watch movies with my family, when all the partying is over.
Dr. C
The beach certainly is my favorite place as well. Owen Bucknell aka Big Daddy, it was certainly my pleasure having you on People Profile, hopefully before your retirement you could return as our guest and shed more light on your career and offer guidance to aspirants.
Big Daddy
Dr.C, it's one love every time my brother, it was my privilege being here as your guest, walk good.