Jamaican Pumpkin rice with Saltfish is one of the quickest, tastiest one pot dishes you can make. It is mainly done on a lazy day when no one wants to cook a big meal.  Feeling lazy today? Check out our Jamaican Pumpkin rice with Saltfish rice recipe today.
INGREDIENTS :
2 cups uncooked white rice

½  lb. Cod fish/salt fish

½  lb diced pumpkin
2 tsp. Vegetable oil or Olive oil
1 medium onion (chopped)
3 ½  cups water
Salt (to taste)
Black pepper
A sprig of thyme
2 stalk scallions, chopped
2 -3 tbsp butter or margarine
1 Scotch Bonnet Pepper (Optional – used to taste )
METHOD:
Soak (6 hours) or boil Cod fish/salt fish to remove most of the salt
Drain the water
Remove the Cod fish/salt fish and place in a dish.
"Pick up" (break in to small portions and remove any bones) Cod fish/salt fish and Set aside
Peel pumpkin and dice
Add to water and boil for 10 minutes.
Add vegetable oil while boiling.
Cook until pumpkin is fully cooked (soft…easily mashed with a fork).
Add rice and all the other ingredients except the Scotch Bonnet Pepper.
Mix while it's cooking to distribute the color
Add the whole Scotch Bonnet Pepper after 20 minutes on top of the rice. If you want spicy rice dice the Scotch Bonnet Pepper and add directly to the rice & mix.
Steam for 25-30 more minutes or until done.
Taste to ensure that the rice is seasoned
Serves 4 -6 people.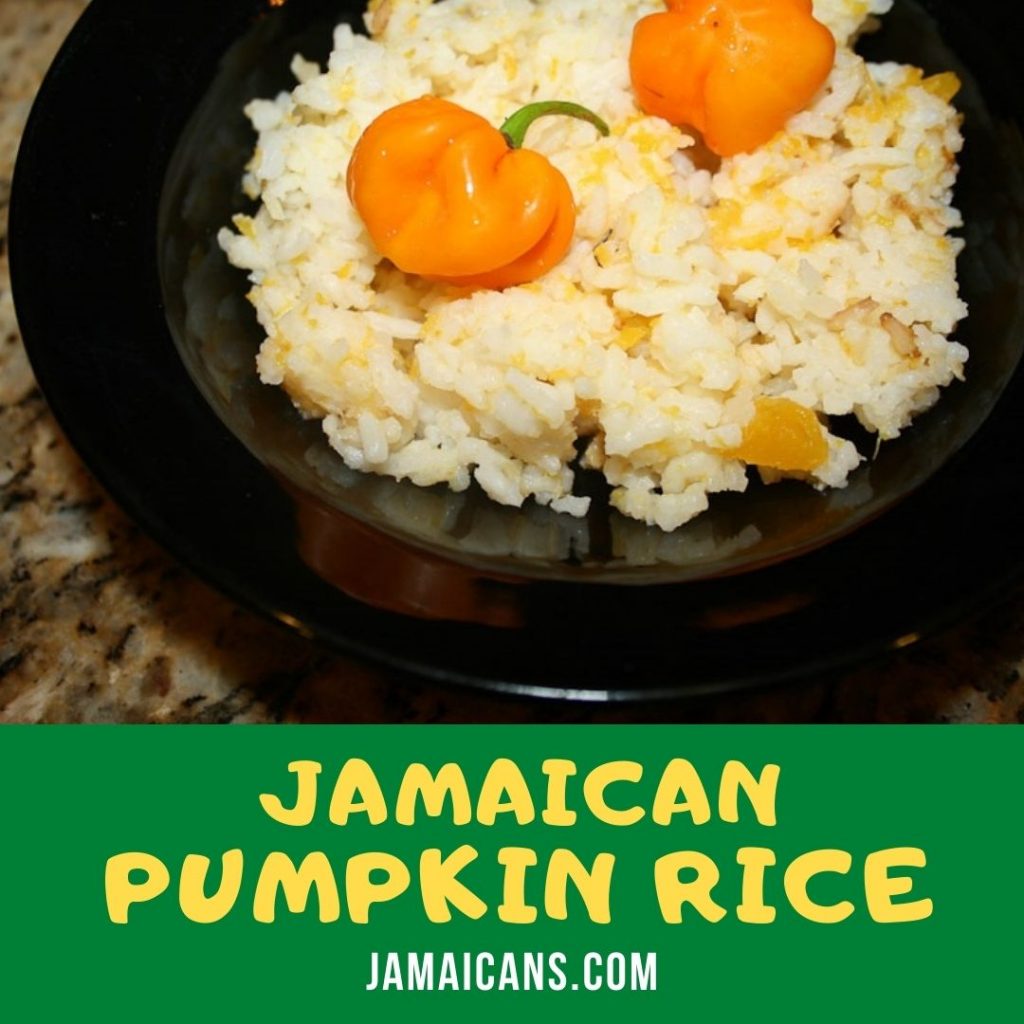 Photo: Xavier Murphy