Yellow yam, is a staple food in Jamaica and is rumored to be the secret weapon to Jamaica's track and field success. It can be roasted or boiled. Roast Yellow Yam is an ideal partner for callaloo or ackee.
INGREDIENTS :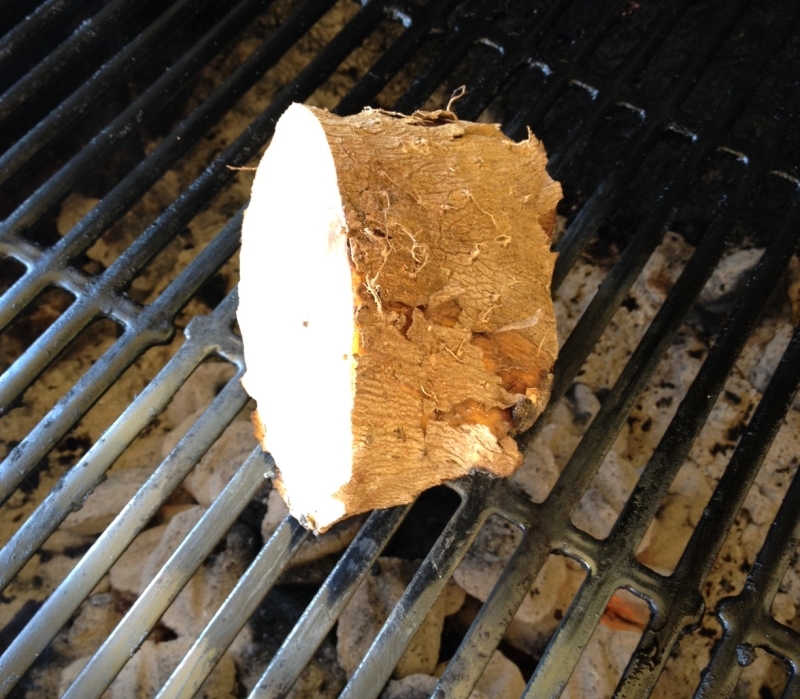 METHOD:
Use a brush (or your hands) and wash the dirt of the yellow yam. The skin is sometime eaten.
Put whole yellow yam on grill.
Cook on all sides till brownish black.
Use skewer to check if cooked.
Take yellow yam off grill.
Cut the yellow yam into pegs.