Continuing to cement its place as one of the world's leading destinations for tourism, Jamaica ranked once again among the "Top Islands" in
Conde Nast Traveler's Readers' Choice Awards 2023
in 'The 'Caribbean & The Atlantic' category. Landing firmly among the top 10, several Jamaican hotels and resorts were also recognized in this year's Awards.
Minister of Tourism Commends Jamaica's Achievement
"The fact that Jamaica has consistently been able to land a spot in the top-ranked islands is a testament to the lasting appeal of the island's tourism product," said the Hon. Edmund Bartlett, Minister of Tourism, Jamaica. "Hospitality is in the DNA of the Jamaican people, who truly enjoy making visitors feel welcome. Combine that with our wealth of attractions, breathtaking natural beauty, range of hotels and resorts and ease of access for international travelers, it's no wonder that everyone from celebrities to mega-influencers and a variety of tourists chooses to come to Jamaica. We sincerely appreciate everyone who voted for us."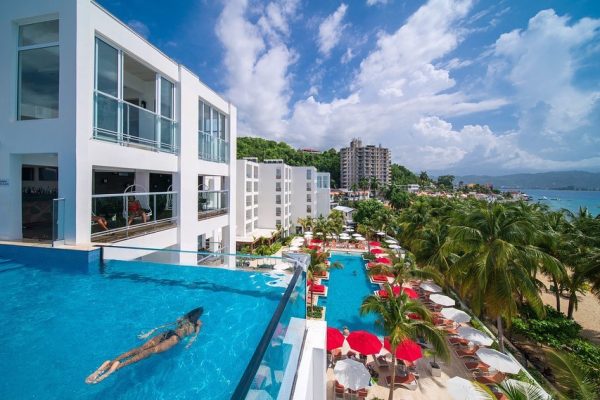 Jamaican Hotels and Resorts Garner Top Honors
In addition to Jamaica's ranking as a destination, seven hotels and resorts were voted to be among the best. In the Best Caribbean and Central American Hotels category, S Hotel Jamaica took the #1 spot of the top 10, followed by Jamaica Inn at #7.
S Hotel Jamaica
was also ranked #16 in the Best Hotels in the World category out of 50 hotels that made the list. A total of five Jamaican resorts were also ranked in the Best Caribbean Resorts category, including Half Moon (#10), Round Hill Hotel & Villas (#18), Rockhouse (#31), Sandals South Coast (#33), and Sandals Negril (#35) out of 40 that were ranked.
Jamaica's Commitment to Excellence
"It is very gratifying to see that this many readers of Conde Nast Traveler love Jamaica so fervently that they vote for us in numbers big enough to keep us ranking as one of the top ten islands year after year," said Donovan White, Director of Tourism, Jamaica Tourist Board. "We're so pleased to know that we are providing a memorable island experience that exceeds guest expectations and we will strive to do even better moving forward."
Approximately 500,000 people voted in Conde Nast Traveler's 36th annual Readers' Choice Awards survey, rating their travel experiences across the globe on the top places they enjoyed this year and can't wait to return to next. The Readers' Choice Awards are the longest-running and most prestigious recognition of excellence in the travel industry. This year's full list of winners can be found 
here
.