In this installment of Our Stories, Everton explains why he disappointed his father to pursue his dream career in cinematography….For many people, Jamaica is pictured as an island paradise – white sandy beaches, a beautiful and vivacious culture, rich and wholesome food, and attractive people. And while that image is not far from the truth, if the lens is focused on the inspirational stories of ordinary Jamaicans, you'd find a sharper, richer and truer image of the Jamaican experience…this is Our Stories!
Meet Everton "Prince" Gentles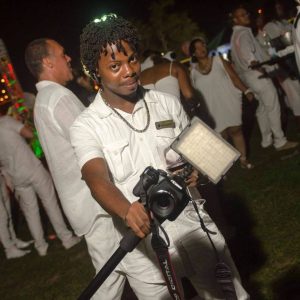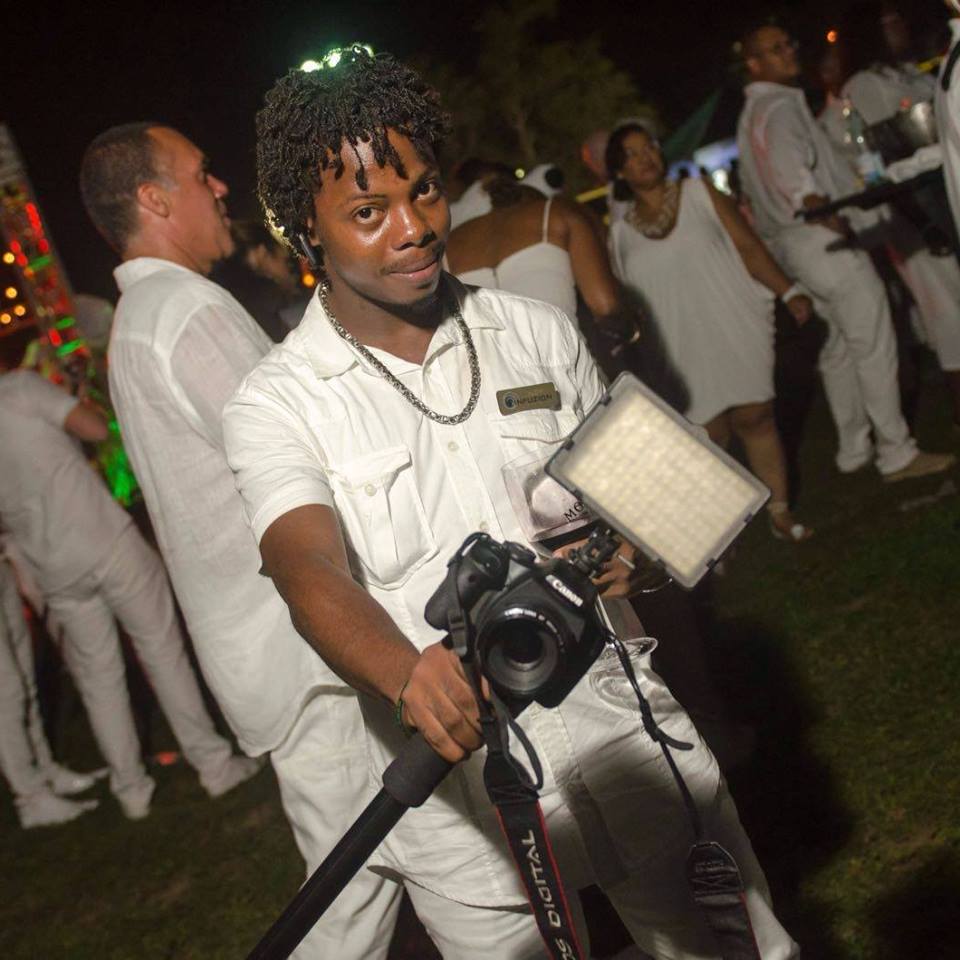 At 18 years old, he passed the preliminary examination required for enlistment in the Jamaica Defence Force (JDF). This was possibly the best gift he could give his father who always encouraged him to pursue a career in defence.
However, Everton disappointed his father when he decided to walk away from that opportunity to serve his country as a soldier. He said becoming a soldier was never his dream and his heart was conflicted with the job requirements.
When I sat down with this motion graphics guru, he explained that his true potential was realised when he launched his career in cinematography.
1. At what stage did you realise you didn't want to become a soldier?
I did the test, I got the phone call. I went to the orientation. I did all of that. When I realised the intensity, I said this is not for me.
When mi siddung and a guh through it (the terms of reference), a whole heap a things a guh through mi head.
'This really ago mek me happy or mek dem comfortable?'
Then mi start have mix feelings and mi seh,
'No mi nah go feel comfortable and mi nuh really believe mi suppose to a please people, just to mek dem comfortable and my life uncomfortable'.
At the end of the day it's my life, not theirs.
2. So what did your father say when you told him you will not continue soldier training?
Directly after (the orientation) I told him. Yes he was disappointed.
I actually called him and said 'dem seh mi too short'.
Mi never really tell him seh mi have a link to mek mi guh through.
3. The soldier thing never worked out. How did you get involved in cinematography?
I was actually doing the video thing (videography) in between. That's when I realised I really loved it. I just hated wa mi a guh inna. The soldier thing just wasn't for me.
4. What do you love about this 'video thing', cinematography?
What I love about cinematography is the creativity and how people can express how they feel through a film that can touch a lot of people. For instance, if I can do a film that can touch people's emotions: mek dem angry, mek dem sad, mek dem happy within just an hour, without me literally having a conversation with them, it's exciting.
5. What are your skill areas?
I do cinematography, photography, and animation. I also do producing, I do have a radio show I produce on Nationwide with Dr. Carpenter called Love and Sex.
6. Wow! If you can describe your best production, which one would it be?
Just one? (Laughs) The Tommy Lee Sparta dance video mi do wid Team Life Line. It is one of the most epic (productions I've done).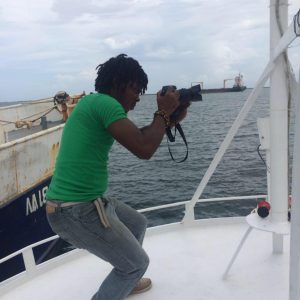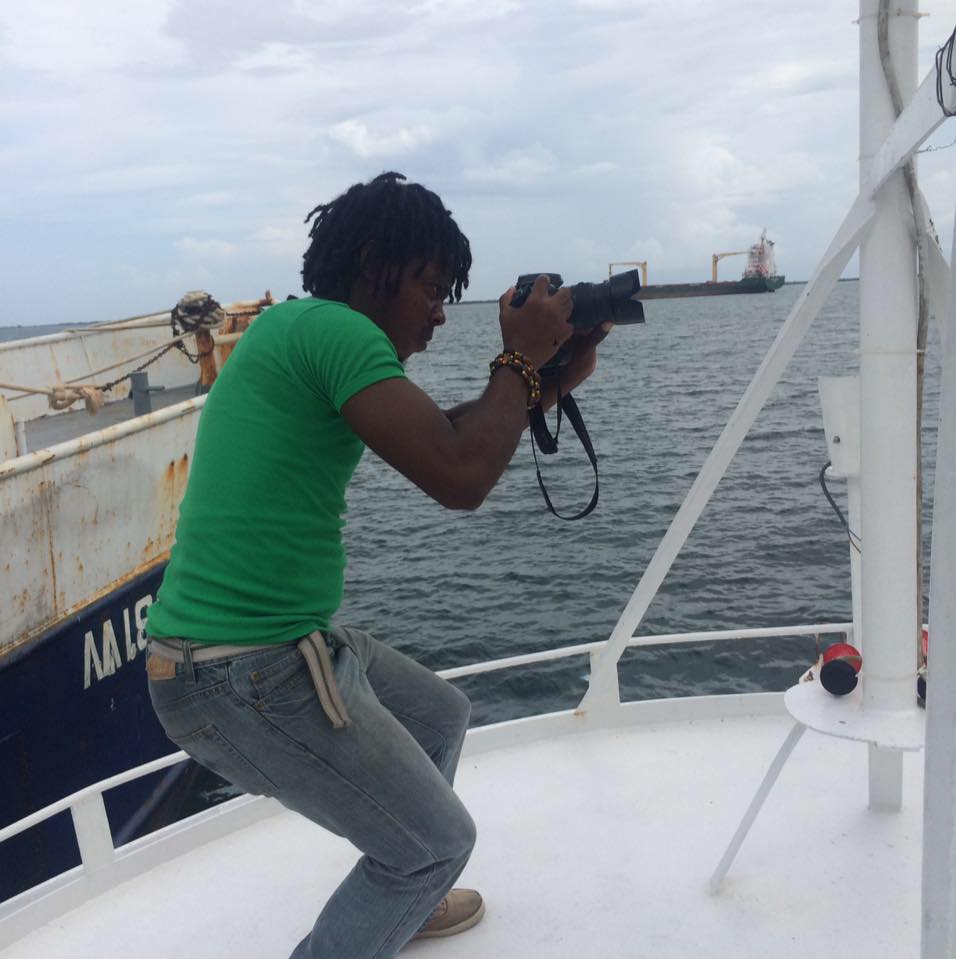 7. Why is it one of your best productions?
Because the special effects, the makeup, the dancing, the moves…everything. Bear in mind, it was stressful because we had to fight against a lot of mosquitoes. It was in a swamp. Just the adventure to go cross the swamp alone is something to remember. Then burning bush to kill mosquitoes then rain start, we have to pause, hide under tree and start again. It was an adventure.
And when you look at the final render, there's no one who would fight against it.
Then my next major project was what I did with Sandz. I did a video for them, a party review video. I had to watch back the video like 15 times. (I was thinking) 'a me really do dat?'
8. So have you received professional training in cinematography?
If you call 'self-taught' professional training then yeah. I taught myself everything that I do. I have a certificate in graphics (but) when I went for the certificate I was already good in it.
9. How?
Sit down, browse the software, get PDFs (guidebooks). Read, make trials and errors. Mess up like 100 times.
10. Which industries do you get the most clients?
Most of my clients are in small businesses and how they see my stuff is through Instagram or referrals. I do motion graphics for them and animate their logos.
What I'm targeting now are corporate companies to do their advertisements. I can more than manage to do their ads but you know how corporates are, they stay within their circle so it's just a matter of getting in that circle.
11. Which corporate companies have you worked with?
I've worked with Conserve It Jamaica, those are the solar panels people. I did an animation for them. I've also worked with a company by the name of Infusion Inc, I am their main cinematographer, and secondary photographer. I've worked with a lot of people. I've met a lot of people.
12. How do you see your business growing?
Moving forward I want to be bigger than my idol who is James Cameron, he's the director of Titanic, Terminator and also Avatar. And he works on couple other movies but he's one of the top (filmmakers).
13. What is your message to persons who are afraid of disappointing their parents by pursuing their dreams?
You can't please everybody so please yourself first because at the end of the day no one has the same mind. Your mother might like it but your father dislikes it. If you have a passion for something, you have to first convince yourself that no matter what happens I'm sticking to this.
A lot of times I feel like giving up but I say 'you know what I'll just continue same way' cause I know at the end of the day I must reach. I will reach.
Thanks for sharing your story Everton!
Here's one of Everton's most recent work
Follow Everton on Facebook and Instagram.
Our Stories is a feature which sheds light on real, social issues in Jamaica through the inspirational stories of Jamaicans with lived experiences. Are you a Jamaican with a story to share? Contact us [email protected].