In this installment of Our Stories, recording Reggae artiste Birdz I shares how she escaped her kidnapping….For many people, Jamaica is pictured as an island paradise – white sandy beaches, a beautiful and vivacious culture, rich and wholesome food, and attractive people. And while that image is not far from the truth, if the lens is focused on the inspirational stories of ordinary Jamaicans, you'd find a sharper, richer and truer image of the Jamaican experience…this is Our Stories!
Meet Stephanie "Birdz I" Mattis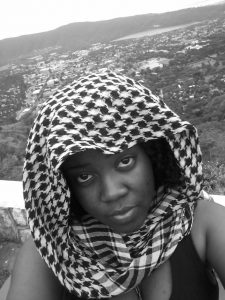 In 2013, she jumped out of a moving vehicle to escape her likely abduction. Birdz I, who was 23 at the time, said she boarded what appeared to be a public passenger vehicle in Half Way Tree destined for the Red Hills Road. Kingston 10. However she became suspicious of the driver when he made a detour. To confirm her suspicion she asked him why he took a detour and he confidently confirmed his intention to abduct her. A flight and fright response led to her courageous escape from the moving vehicle.
When I sat down with the Jamaican songbird she explained that she retreated at home for almost one year as she grappled with the aftershocks of that traumatic event.
1. You are a brave woman! Were you the only person in the vehicle?
There was somebody in the front seat looking like a woman which is why I sat in the vehicle in the first place and when it came to my turn, the driver actually kept going straight when he should have turned off….I asked him
'Where are you going?' and he told me
'We a tek yuh weh in a night yah' and I don't know this man from nowhere so I'm not running no joke.
2. How did you manage to escape from the moving vehicle?
Opened the door…when I opened the door he actually slowed down, he was grabbing for me to pull me back in the car. I use to play rugby so I kinda know how to tuck and roll and ting (laughs). I actually jumped out of the vehicle. I got a few cuts and bruises. I got a cut underneath my eye. I still have one on my shoulder and one on my foot. It was close to home so I was able to get home safe.
3.Did you report the incident to the Police?
No. Basically I did my own research…the licence plate of that vehicle I actually knew it out of my head…and I found out the vehicle belonged to a Police officer…
4. Now the aftershock, how did that incident affect you?
That is one of the most stressful and significant thing that has ever happened to me. I kinna shut down, I wasn't sleeping. I wasn't eating. I lost so much weight. It was a crazy time for me. I didn't tell everybody right away but one by one I sat down with everyone and explained,
'mi just can't deh in a di public right now' for almost one year.
I didn't touch the road none at all.
Mi did 'fraid fi tek taxi, 'fraid fi tek bus. Mi mother use to walk wid mi go everywhere. I could not go on the road by myself at all.
5. Did you receive counselling?
No. I bounced back with the people around me. In that time I went back to church. When you grow up in a family of churchgoers, the first thing that they're going to say,
'You need to come back to God, you need to read the Bible and pray.'
I actually followed them and at the end of the day I began to accept all the things in my life and what had happened to me.
My (music) family is just one of the greatest things that has happened to me….mentally, the push to go on and continue doing what I'm doing. And the love of my music and music on a whole…when you have a family like this one at Country Kitchen, the encouragement is amazing….I still have a little way to go still where trust is concerned but with the people around me…(sings) I ain't worried about nothing.
6. I'm happy you are recovering from that traumatic event. Now let's talk a little bit about your music, who is Birdz I?
Birdz I is the down-to-earth, skank off her feet, the vocals, the music lover…black people lover. I'm as Rootical as I can say it is. I love music. I love Roots.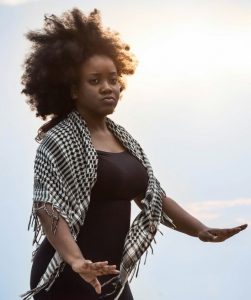 7. Why reggae music?
Because my father actually introduced me to Reggae music. When I really jumped into the Reggae Music was when Queen Ifrica stepped out and…(other female artistes I admire are) Tanya Stephens, Etana and Diana King.
8. What do you admire about these female reggae artistes?
From my analysis you have to love yourself before you move on to anything else. If you don't love wah you a do den it nuh mek no sense. Majority of them are doing it for the money however if dem neva love music, dem couldn't mek it none at all.
9. Where do you see yourself in the next 5 years?
I'm hoping to have a lot more songs recorded. I'm hoping to have shared with a lot more people my experiences and what I know so far. I still aim to be the best that I can be.
10. What's your message to someone like yourself who experienced an attempted abduction?
…It's not the end of the road. If anything detrimental happens in your life, it's really not the end. The sun a guh rise the next day, so wake up and do your thing. Take a step at a time because that's actually what it is…you have to move forward.
Indeed! Thanks for the advice and thanks for sharing your story Birdz I
Check out her latest single, Should I
Follow Birdz I on Facebook, Twitter and Instagram.
Our Stories is a feature which shares the other side of Jamaican entertainers: their innermost thoughts, inspirations and personal stories. Are you a Jamaican entertainer with a story to share? Contact us [email protected].