In this installment of Our Stories, Jamaican reggae artiste, Fathead explains why having multiple partners is a sickness….For many people, Jamaica is pictured as an island paradise – white sandy beaches, a beautiful and vivacious culture, rich and wholesome food, and attractive people. And while that image is not far from the truth, if the lens is focused on the inspirational stories of ordinary Jamaicans, you'd find a sharper, richer and truer image of the Jamaican experience…this is Our Stories!
Meet Gipton "Fathead" Nicely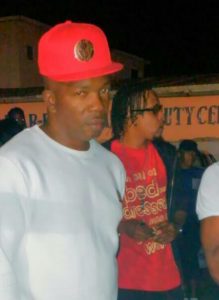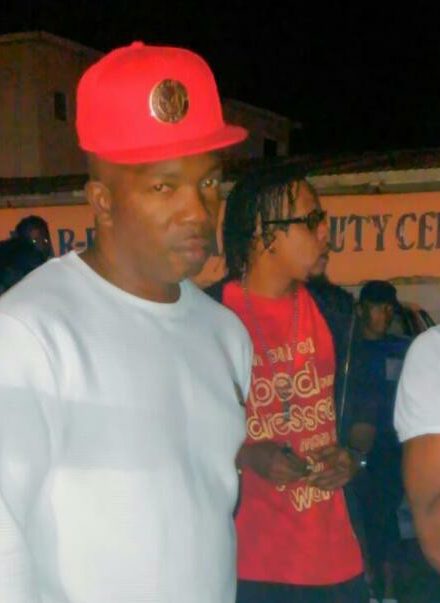 13 years ago he was blessed with his 19th child. The reggae artiste, from White Horses, St. Thomas said he is not surprised he fathered so many children because he spent the better half of his teenage and early adult life engaging in visiting relationships with several women including a Canadian. Fathead said he was deeply involved in sexual relationships from he was a pre-teen and by the time puberty kicked in, he got one of his female partners pregnant.
In Jamaica, promiscuity is revered! A man with several children is known as a "gyalist", "stulla", "bull", possibly a national champion of baby-making. However, Fathead, whose music career has been severely crippled by his womanizing ways, confessed that promiscuity is nothing more than an unfortunate sickness.
1. How many women gave birth to your children?
Nine baby mothers, two each and one has three. Five of the children are in Canada… I got twins and a next kid in the same year, I was going hard.
2.So why nine women?
I don't know, just wild. I don't know. It's a sickness and you don't know that it's a sickness until you catch yourself.
3.What do you mean, 'until you catch yourself'?
When you getting one kid there, one kid there and one kid there, it's very hard. That's when you realize it's a sickness. It causes a lot of stress even with the baby moms.
4.What are some of the stresses you had to deal with as a father of 19 children?
Like financial support, the money you making is not enough.  Children need mother and father, when you put them in one house, its better. So don't get caught with a lot of women. I'm trying to let the younger youths know that going around with 5 or 6 women and getting them pregnant is all cool now but it won't work. Stick to one woman and have children.
5. Have you ever been criticized for neglecting your children?
No. Never. I try to do my best. I try to support all of them.  I may not be with all of them at one time but the minute I get to bring them together, I spend that time with them and keep them happy. Even though some of the moms are not 100 with what I'm doing, I still keep them together.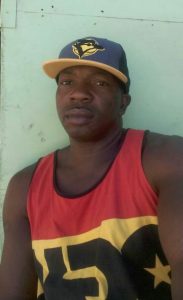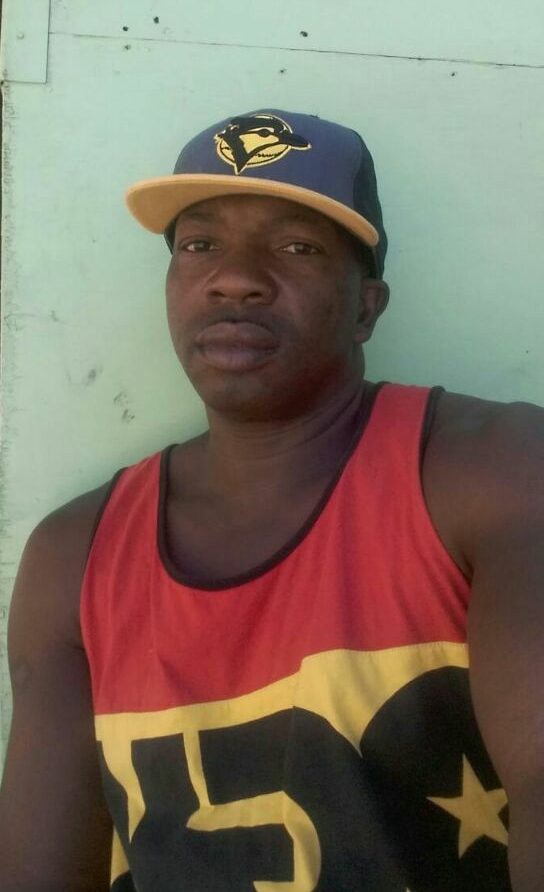 6. Do you think your children resent you for having too many children?
No. They don't. They love their daddy. I try to teach them when they grow up, they shouldn't get themselves in this situation. Make sure when you finding a partner, you find one good one and stick to that person. I am proud of my kids but I'm not proud of the life that I was living. I could have been a better father.
7. So how are you different now? Are you dating?
No, I'm single, cooling out. But the one who I choose, I will stick with that one.
8. I am happy you've learnt from your past. Now let's talk about your music. Who is Fathead, the artiste?
I started deejaying from I was 11 years old but I started to give a lot of trouble so it was an on and off thing. But now I'm ready to take it professionally. I have some songs on tracks, I write my own songs.
9. What's your genre?
Conscious and cultural songs that people can sit down and listen to.  Reggae music, no violence.
10. Now what is your message to young artistes who can identify with your story of promiscuity?
Growing up, if I had focused on my music, I would be very far right now. So I'm trying to encourage youths, if you take up music, just stick to music and go to school because school is the most important thing right now.
Great advice Fathead and thanks for sharing your story!
Our Stories is a feature which shares the other side of Jamaican entertainers: their innermost thoughts, inspirations and personal stories. Are you a Jamaican entertainer with a story to share? Contact us [email protected]m.