In this installment of Our Stories, reggae artiste Malakiyah explains why he worships Yahweh….For many people, Jamaica is pictured as an island paradise – white sandy beaches, a beautiful and vivacious culture, rich and wholesome food, and attractive people. And while that image is not far from the truth, if the lens is focused on the inspirational stories of ordinary Jamaicans, you'd find a sharper, richer and truer image of the Jamaican experience…this is Our Stories!
Meet Garfield "Malakiyah" Blake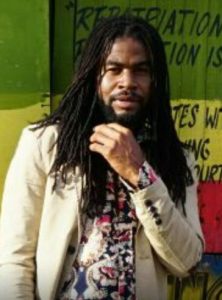 What is your first impression of him? Rastafarian with dreadlocks? Hails Haile Selassie, Jah! Right?
If those were your exact thoughts, you're actually wrong. This reggae artiste, who has been sporting locks since 2011, explained that he is a messenger of Yahweh, the almighty.
Malakiyah said in that same year he discovered, what he described, as the true name for the almighty (Yahweh) and since then he has been led by the teachings of Yahushua, another name he ascribed to his creator.
And don't be mistaken! When I sat down with this spiritual, reggae artiste he clearly pointed out that he's not a Christian.
1. So you're not a Christian, what's your faith?
I'm an Israelite… that is my way of life, to live up and look up to the author and creator of everything.
2. And you're not a Rastafarian?
Well that's natural. Rasta in my terms is a natural way of life and this is me; not so much on a religion band but a natural man living, pleasing who created him.
3. You were a Christian, why did you decide to leave the church in 2011?
When I was in church I knew that I was supposed to grow my hair. Yahweh indicated to me in a dream that (I should grow my hair) and I started (to grow my hair) so I left (the church)….You have to understand, the culture of the church wherein Paul would say in the scripture, 'nature teaches that tall hair is a shame onto man to grow' wherein nature, what's the meaning of nature? Nature is not a person, it's a culture so it's just a natural culture of people to think that when you grow your hair it's a shame. But it's not against the Most High's will to do that, that's natural.
I know the whole background and teachings of Christianity but there's more to it. I've come to know and understand… my journey would take me to Yahweh Elohim Yahushua to worship him in spirit and in truth and to walk with him each day.
4. How is your faith different from Christianity?
Seeing the father's way and Christianity are two different things. Yahweh Elohim is the almighty, Christianity teaches about Lord, God and Jesus and those are created names made by the system to mislead people into idolatry.
5. So you don't believe in Jesus?
No. The saviour name is Yahushua. I don't worship no Jesus 'round here.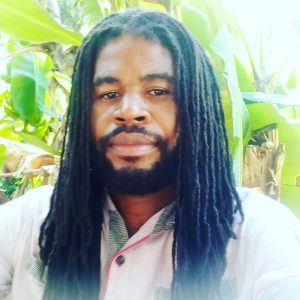 6. This is deep! Now let's talk about your music. What's your genre of music?
Roots rock reggae…the music is a vehicle so whilst it's a rhythm I can (use to) demonstrate a message that will uplift the nation, uplift the people, I will minister through that medium. I don't box the thing.
I've come to realise that if yuh corrupt the music, yuh corrupt the nation and words sound is power.
You have to be careful wa yuh seh pon a rhythm, putting out deh in society. From yuh corrupt the music, yuh corrupt the nation.
We, players of instruments and singers, the Most High seh, 'my springs are in thee,' so how could you take a mic an demonstrate something and a tell man bout'gunshot inna head?'…the nation aguh carry out dat because words are flesh.
7. How long have you been a recording artiste?
From 2006. Tek myself to the studio, mi use to write gospel music so 'til mi just crash it.
8. Do you still write gospel music?
My music is gospel but I stop write about this Jesus thing. Gospel is the truth. I'm speaking about Yahweh Elohim so this is the gospel.
9. What do you hope to achieve in your music career?
I hope to day by day put out something that's positive, uplifting, something that elevates people to a sense of consciousness to let them understand themselves in a better way; (hopefully, they will) stop water down the truth and the true sense of them living as individuals. And for them to come to the full realisation that everything you do and say, there is a cause and you have to submit to the Almighty.
On the broad wise, when the blessings come, the blessings come.
10. Finally, what is your advice to churchgoers who no longer connect with the Christian faith?
As Yah will seh, 'seek he first the Kingdom and its righteousness and all things will be added onto you'.
Anyone who seeks the Almighty first in anything dem a do, he can't lie, he can't deceive so he will always lead you in the truth. Seek him earnestly and he will lead you into the path of righteousness.
Thanks for sharing your truth with us Malakiyah!
Here's Malakiyah's new single- The City is burning
Follow Malakiyah on Facebook, Twitter and Instagram.
Subscribe to his SoundCloud channel
Our Stories is a feature which shares the other side of Jamaican entertainers: their innermost thoughts, inspirations and personal stories. Are you a Jamaican entertainer with a story to share? Contact us [email protected]